The days are getting shorter, the air is getting crisper, and the leaves are beginning to fall. That can only mean one thing: Halloween is coming!
All members of our extended horror family wait patiently 11 months out of the year — waiting to break out our skull candelabras, fake cobwebs, and Blu-ray special edition director's cut of Friday the 13th Part III.
But why should we wait?
Legendary heavy metal frontman King Diamond famously said, "Every Night is Halloween." And that's how we should all live our lives; like every night is Halloween.
While the rest of the world is running around all year with their Easter eggs, April Fool's pranks, and Thanksgiving turkey, why can't we, as horror fans, celebrate too with a little blood, guts, and gore? Why can't every night be Halloween like the King demands?!
Well, you're in luck because I've taken the time to do some extensive research to identify Holiday-themed horror so we can all enjoy Halloween every night of the year.
I've tried to cover all of the major holidays and provide a few recommendations for each holiday in case you want to hit a doubleheader.
Turkey Day of the Dead
Once October 31st has passed, we start putting away our fake blood and skull goblets and immediately pivot to breaking out the cornucopia and start making room in our bellies for turkey…
But, did you know there are a plethora of Thanksgiving-themed horror films to feed your need for blood?
Most of us are already be aware of Blood Rage (which was presented by the amazing Joe Bob Briggs last year in his Diners of Death), but have you ever heard of Blood Freak?
To me, Blood Freak is a much better representation of the Thanksgiving season. Sure, Blood Rage is about a family who gets together for the holiday and has a meal and murders, but Blood Freak has a guy who transforms into a turkey-headed monster!
The basic premise of the movie is this biker guy who doesn't do drugs is tricked into smoking weed, gets the munchies, and chows down on some seriously genetically modified turkey breast… which turns him into a turkey-headed killer.
Blood Freak is super low budget, super indie, and has a super 1970s vibe that's made become known as more of a comedy than a horror film over the years.
Turkey day seems to lean towards the comedy aspect of the horror genre, as one of the most notable entries for this holiday is Thankskilling, which focuses on a smart ass, foul-mouthed killer turkey (and proudly boasts about including boobs in the first second of the film!).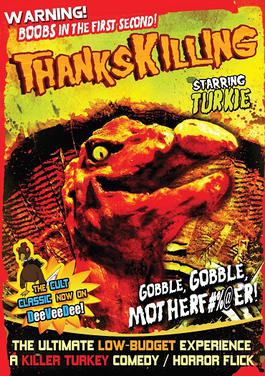 There's also a sequel, Thankskilling 3, which is about the turkey trying to find a copy of Thankskilling 2 — just absurd!
If you're looking for a film that's a bit more serious, check out 2014's Kristy which follows the titular Kristy, a college student who stays at the dorms alone over the holiday weekend and is hunted by a group of masked psychopaths. This is a fantastic horror film with some real chills — a great under-the-radar film to watch after your second helping of pumpkin pie.
Tis the Season to Dismember
Soon after Turkey Day the world goes crazy with elves, tinsel, and TERRIBLE music. Well, it's not that the music is terrible, but the fact that it plays 24/7 is enough to drive any person mad — even Santa Claus!
That's basically the premise for one of the most famous Christmas-themed horror films, Silent Night Deadly Night. But, outside of the 5 films in this series (and the 2012 remake), there are a whole lot more frights for Christmas night.
Very similar to the Silent Night franchise is the 2005 comedy, Santa's Slay, which follows WWE wrestler Bill Goldberg in a Santa costume and a sleigh driven by Hell Deer who, as the movie folklore says, is the virgin-birthed son of Satan.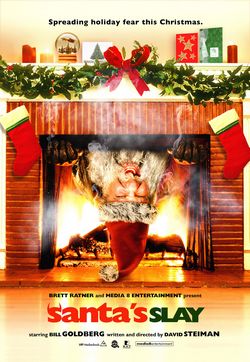 In the world of Santa's Slay, before the year 1005, Christmas was the day of "slaying" where Santa would murder people; but an angel defeated him in a curling match and sentenced him to deliver presents for 1,000 years. Absolute absurd genius!
The Christmas movies, much like the Thanksgiving movies, lean more towards comedy.
The only serious Christmas-themed horror film I can think of is the classic Black Christmas. But, if you love comedy and you're a big fan of 90's horror, then check out Jack Frost. And, no, I don't mean the 1998 film Jack Frost starring Michael Keaton who dies in a car accident and returns as a snowman to visit his son; I mean the 1997 film Jack Frost about a serial killer…who dies in a car accident…and returns as a snowman…to murder everyone!
Most notable for its absolutely cheesy special effects, as well as the film debut of Shannon Elizabeth, Jack Frost is a much-watch this holiday season.
In Old Man Winter's Icy Grip
Christmas comes and goes quickly. Before you know it, old acquaintance should be forgot and it's time for a happy new year!
What's a better way to ring in the new year than with the 80's classic New Year's Evil you may ask? With the apocalyptic thriller End of Days, of course.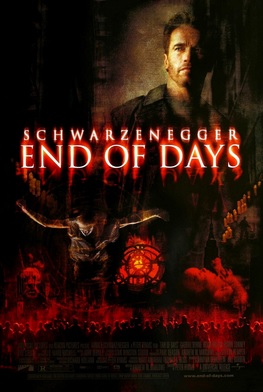 The late 90s saw a bevy of end of the world-type movies, which can be partly blamed on the Y2K scare. But, while many were disaster/action flicks, End of Days came on strong with the horror element.
End of Days follows Last Action Hero's Arnold Schwarzenegger as he protects a young woman who's being hunted by Satan. Gabriel Byrne plays the Dark One in this film, in what I consider one of the best performances of Satan in all of film history. A must-see for sure; even if you watched it way back in 1999 when it was originally released, its definitely worth a second viewing.
Love is in the Air
Shortly after New Year's Eve, you can continue living every night like it's Halloween by checking out both the original and the remake of My Bloody Valentine. The remake is actually the first R-rated film to be presented RealD 3-D technology and stars Jensen Ackles, so you can pretend this is the Supernatural movie that we never got.
The streaming service Hulu recently got into the horror game with their series Into the Dark by Blumhouse which does a monthly horror entry with a holiday theme. 2019's Valentine's Day film, Down, is one of their best.
Down follows a pair of strangers who become trapped in an elevator over the V-Day holiday weekend. The man and woman chit-chat and eventually things get a bit spicy within the close quarters… but the loving feeling doesn't last for long as it turns out the man is actually [spoilers!] the woman's stalker and set this whole thing up.
This is a spectacular horror film and sits in my top 10 for the year and for good reason. Tight, tense, and fantastic storytelling will keep you on the edge of your seat for the duration of the film. Check it out now on Hulu!
Spring Has Sprung
Once Old Man Winter begins to release his icy grip and the world moves into a pastel-patterned Springtime bonanza, our horror family may get a bit distressed. Where are all the horrors for the springtime holidays?
Now, there aren't many but don't fret. King Diamond said, "every night is Halloween," and goddamnit, Kings don't lie.
First off, in March, there's the 1988 film Maniac Cop, which follows a wrongly-accused Bruce Campbell as he tries to track down a murderous cop; and it all culminates at the 50th Annual St. Patrick's Day Parade.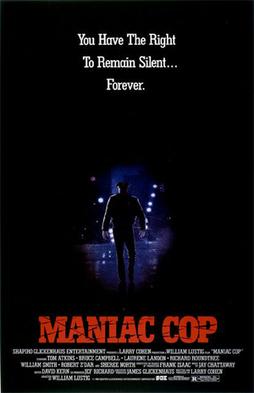 A few weeks later, the celebration continues with the 1986 slasher April Fool's Day and, I'm not gonna lie, neither this film nor its 2008 remake is all that good… So I highly suggest watching Slaughter High instead. All three films follow the same basic premise: The jokester in a high school is playing tricks on people and murdering them. But Slaughter High is way more violent (and way less campy) than the other two and is my preferred viewing for April Fool's Day.
Next up is Easter! If you don't count the Bunnyman Massacre movies (which I don't), then there's only one Easter-themed horror movie: Critters 2.
Honestly, I feel that more kids learned the truth about the Easter bunny from Critters 2 than via any other method. The scene where the critters attack the man in the bunny costume and he crashes through the stained glass window of the church covered in blood is one of the most iconic scenes in horror history and certainly ruined more than a few kids' day.
Summertime and the Living's Easy
As spring transitions to summer the possibilities to live every night like they're Halloween grow and grow! There seems to be an unending list of summer-themed movies for any occasion. From a summer camp like Sleepaway Camp or Cheerleader Camp, to a beach party like Piranha or Humanoids from the Deep.
Sadly, in the holiday-specific category, the films are few and far between. Sure, there's The Wickerman (which takes place on May Day) or Jaws (set on Memorial Day weekend), but there's truly only one film that's holiday-themed in the summer…
That film is 1996's Uncle Sam. Starring Isaac Hayes, Uncle Sam follows a reanimated soldier who goes on a killing spree on the 4th of July, but not just any old killing spree — one where he murders people with flag poles and fireworks! I mean, honestly, what else would you kill people with on the 4th of July? A Machete?
Back Where We Started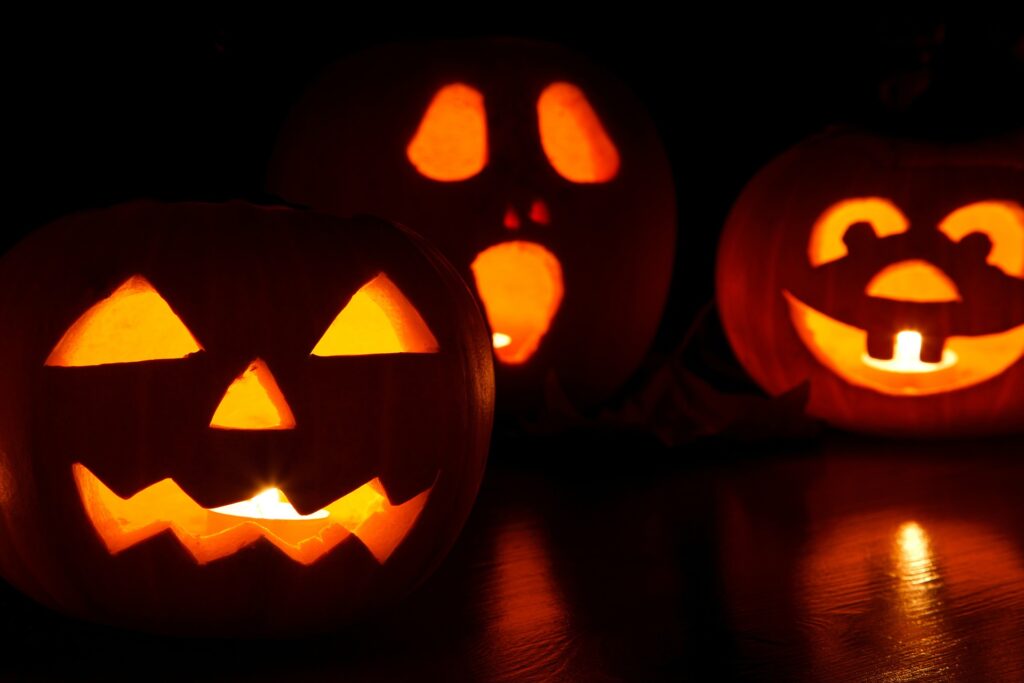 By the time summer ends, the days start getting shorter, the air is getting crisper, and the leaves are beginning to fall. That can only mean one thing: Halloween is coming.
Hopefully, armed with this article, members of the extended horror family won't have to wait 11 months to enjoy horror and can begin living every night like it's Halloween.
Throughout the year, make sure you check in often with HorrorFam.com and share YOUR favorite horror-themed holiday movies with the fam!
###
Become a Patron!