Each month, I get a ton of emails about exciting upcoming horror projects and, while I'm unable to showcase them all individually, I'm absolutely thrilled to share them on the first of each month ROUND-UP STYLE! So, without further ado, here are the new & upcoming August 2023 horror creations from the HorrorFam.com inbox!
In Search of Darkness: 1990 -1994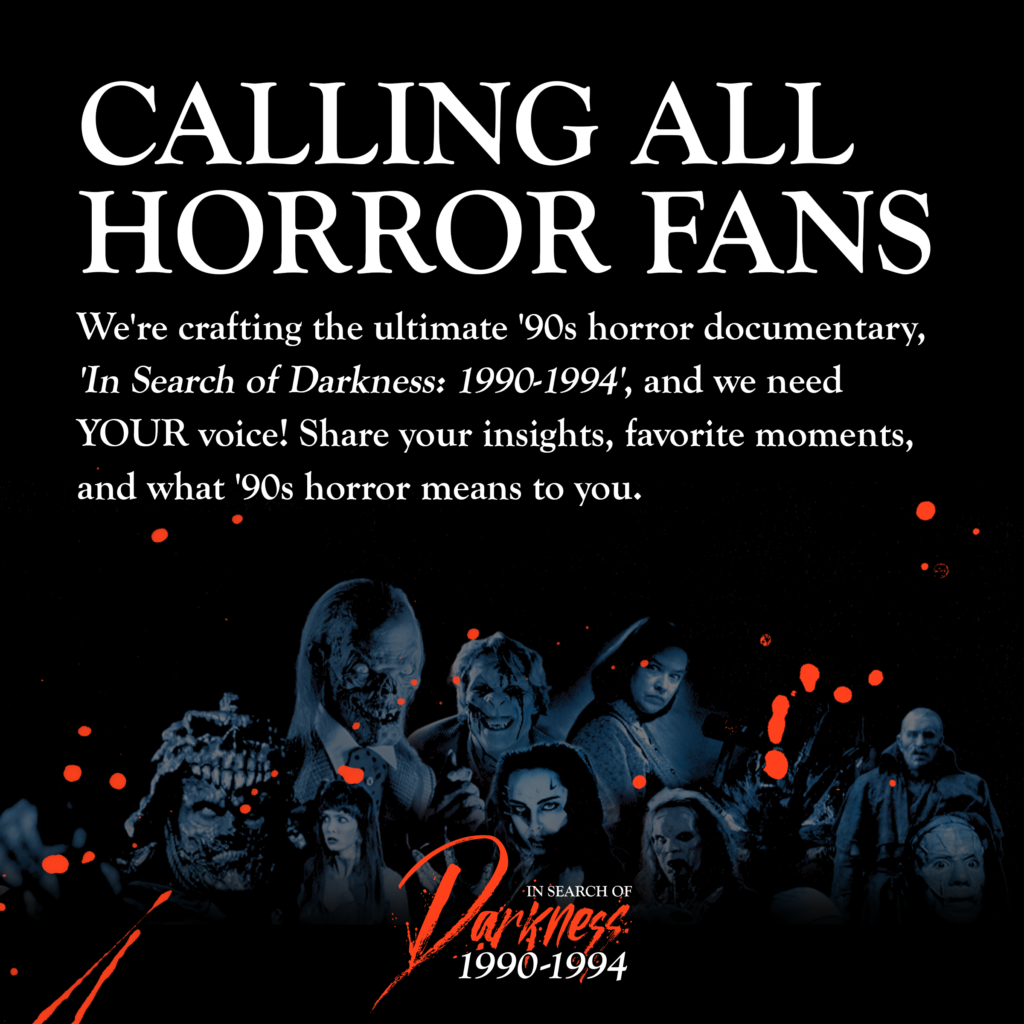 "CREATORVC, the creators of the critically acclaimed In Search of Darkness trilogy, invites fans to share their passion for '90s horror by helping to shape upcoming documentary In Search of Darkness: 1990 -1994.
CREATORVC is listening: Horror fans are encouraged to go to 90shorrordoc.com to share their thoughts in a survey and comment on the In Search of Darkness: 1990 -1994 synopsis — giving fans as much say in the collaborative process as possible.
CREATORVC's goal in this unique opportunity is to gather fan insights, questions, and preferences to enhance the upcoming documentary and allow every horror fan to feel seen and heard.
In Search of Darkness: 1990 -1994 survey participation ends Sept. 1, 2023."
Your Horror Show (Podcast)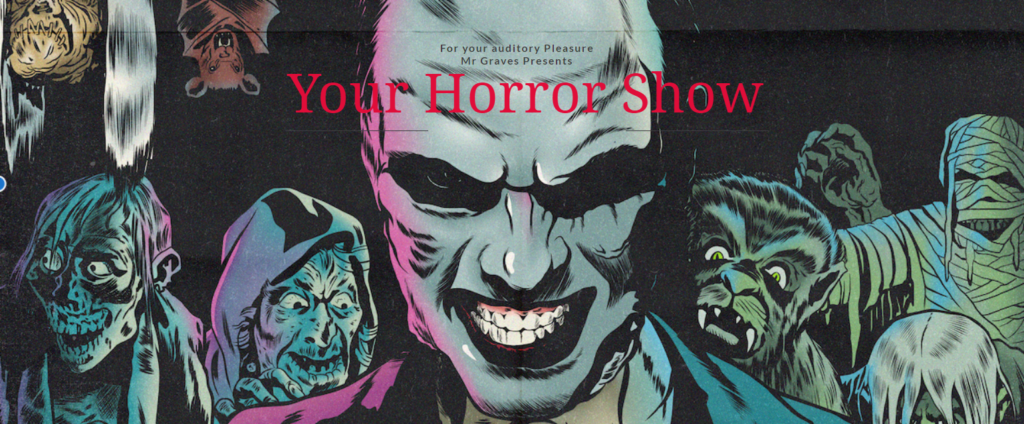 Your Horror Show is a multi cast anthology fiction podcast that made its debut on July 25th. Every two weeks Mr. Graves has a new story designed to chill you to the bone. Created by Ryan Joseph Murphy and produced by Jonathan Graves, Gavin Micheal Booth and Sade Sellers.
You can follow along with Your Horror Show episodes via Apple or Spotify!
Heir of the Witch (Debut Film)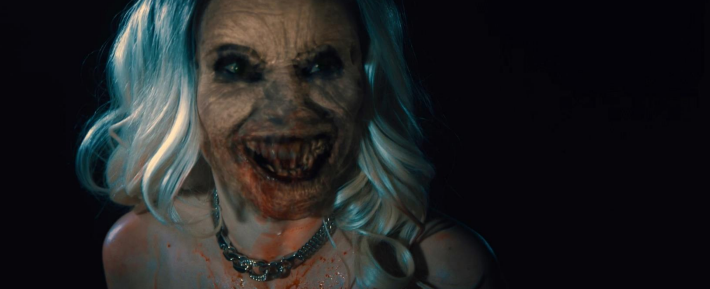 Pasha Entertainment is releasing their first feature film, Heir of the Witch, via worldwide streaming on August 4, 2023.
Heir of the Witch is "inspired" by events surrounding the Moldovan witch grandmother of the film's writer Victoria Bell. Can seamstress Anna escape her past — and her witchy genetics — and live a normal life? Or will she be forced to produce a demonic heir? Watch to find out!
Fear Fest: Horror Game Awards (Vote Now!)
Fear Fest: Horror Game Awards voting is NOW open for YOU to choose the best horror games of the past year! Get ready for spine-chilling excitement as Feardemic presents the most thrilling event of the year, in collaboration with IGN. Polls are open until August 3rd. The actual awards show premieres September 7th!
Charwood (Eco Horror Novel)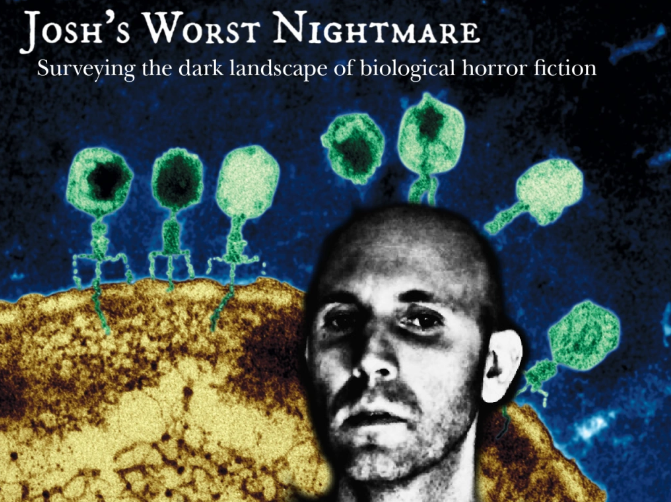 Josh Schlossberg's biological horror fiction has been published in numerous magazines and anthologies. He's the author of the forthcoming eco folk horror novel, CHARWOOD (Aggadah Try It, August 2023) and the Horror Authors Guild award-winning, cosmic folk horror novella, MALINAE (D&T Publishing, 2021), editor of THE JEWISH BOOK OF HORROR (Denver Horror Collective, 2021), lead editor of TERROR AT 5280' (Denver Horror Collective, 2019), co-founding member of Denver Horror Collective (DenverHorror.com), and creator of Josh's Worst Nightmare (JoshsWorstNightmare.com), where he surveys the dark landscape of biological horror fiction.
Josh's newest novel, Charwood, is coming out August 21!
Give Those August 2023 Horror Projects Some Love and Come Back on the 1st for More!
Those are all of the new & upcoming horror projects that ended up in my inbox for August!
If you'd like to have YOUR horror creation show up in next month's roundup post, be sure to send me an email and/or send me a message on "X"/Twitter or Instagram (@LoveHorrorFam on both platforms) by August 25th.
Come back on September 1st for next month's HorrorFam.com inbox roundup! ♥
Become a Patron!
Images used were provided by their respective owners and used with their permission.