Candyman, The Entity in It Follows, Bloody Mary… Horror has a new name to add to this list of deadly urban legends, and her name is Daphne.
New York Times Best selling author Josh Malerman is back with another pulse-pounding thriller. If you enjoyed his previous work — which includes his smash hit debut Birdbox (which was the basis for the equally successful Netflix movie adaptation starring Saundra Bullock); its sequel Malorie; and other gems like Unbury Carol, Pearl, and Goblin — then you will love this supernatural slasher tale.
Reinventing Paranormal Slasher Literature
In Daphne, Josh Malerman reimagines the paranormal slasher genre and its tropes in ways I've never seen done before.
Malerman passes on the standard partying teens that usually include stereotypical jocks, nerds, and dumb blondes and instead focuses on a girls basketball team and two of its players — Kit Lamb and her best friend Dana. Both of the main girls have very different, but equally vivid personalities.
It's Kit and Dana's last summer before going to college and Kit can't shake the thought of a ghost story told by one of her teammates the night before the big game… Of the name she spoke.
Before taking the winning shot, Kit asks the rim a question she comes to regret:
"Will Daphne Kill Me?"
The rim answers and, one by one, members of the basketball team begin to disappear. Is the revenge obsessed ghost behind it all?
As the story goes, Daphne was a real girl who went to the very same school as the girls' team in the city of Samhattan, Michigan. She died under mysterious circumstances… Some say she was murdered. Others say she died by her own hand. There are even rumors that Daphne herself was a murderer. Whatever the case, one thing seems to remain consistent: The more you think about her, the more likely she will appear and kill you.
The concept of being able to think something into being has always been fascinating to me and Josh Malerman's Daphne makes it work so well.
Kit Lamb has crippling anxiety and is prone to panic attacks. That's something I can relate to on a personal level and it made the tension even more jarring. It was refreshing to see mental health addressed in such an honest way. Especially in the scenes told from the perspective of Kit's journal entries.
In certain scenes, anxiety seems to take on a life of its own and become another character. A lot of the time it looks like a monstrously tall woman who wears KISS makeup (not star man kind though, you'll find that out quickly). She also comes equipped with two giant, skull-crushing hands. The kind that get you before you can get away.
Speaking of those hands, oh man do they do some damage!
This Might Be One of the Most Brutal Malerman Novels Yet, and I'm Here for It!
Especially since, and I'm sorry I mention this in every review I've done, I'm a huge fan of 80's and 90's horror throwbacks. I could vividly picture the practical effects during the death scenes, mentally rewinding them over and over in disbelief.
Some of the fatal scenes in Josh Malerman's Daphne will have you tearing up too. These girls are so well written you can't help but form an emotional connection and it hurts to lose any of them. It reminded me of the first time I finished watching The Blair Witch Project and it made me sick to my stomach because it felt like I'd made three best friends and then spent 90 minutes fearing for their lives.
I'll be the first to admit that I know nothing about basketball, but the commentary and metaphor here won't go over your head if you're not familiar with the game. As a matter of fact, if you're not already a fan, this might make one out of you.
That's another thing I liked about Daphne: It's a coming of age story that readers of all kinds will be able to get into. The prose flows so smoothly that you'll be able to understand everything clearly no matter what your personal background is. You'll get so lost in the mystery of getting to the bottom of Daphne and Kit's truth that you wont want it to end. Samhattan even has the potential to be its own Twin Peaks! (BTW, Josh, I saw those hints you were dropping that this story takes place in the same universe as some of your others, and I dug that!)
2022 Has Been a Great Year for Horror Novels and Daphne is One of the Best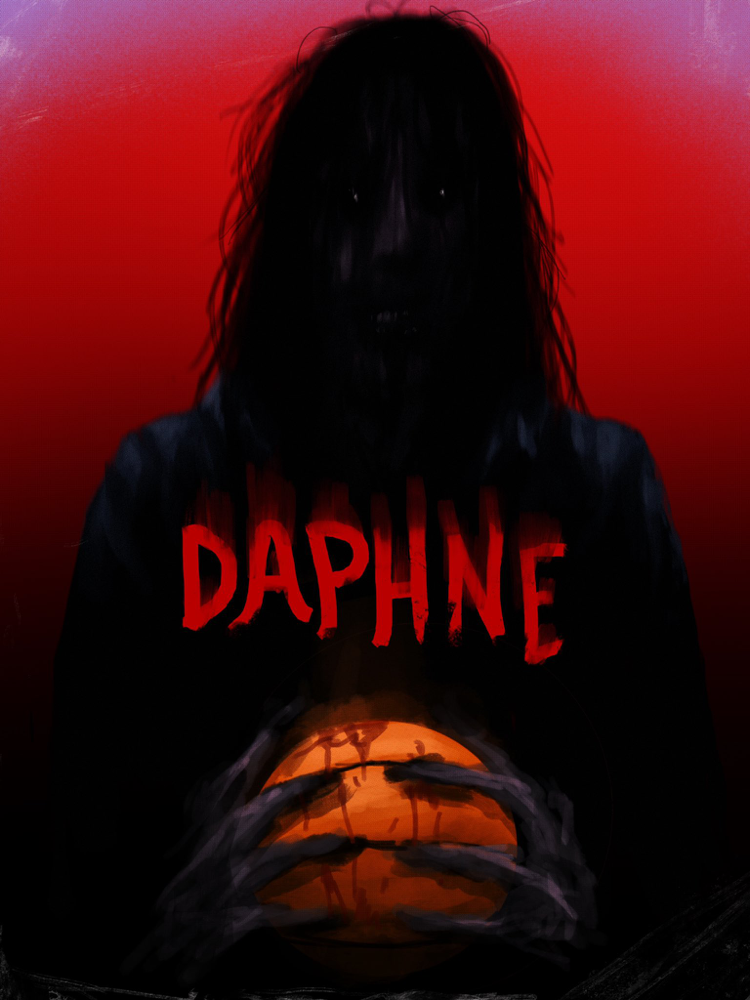 As far as length, the ride on this one doesn't last as long as a typical Malerman novel. To my understanding, Daphne is a novella turned novel length. So, it's right in that usual "sweet spot" I've mentioned in previous reviews: you can enjoy it in one or two sittings.
Daphne's shorter page count doesn't stop it from feeling personal to the author. You can feel his emotions bleeding into the page as he wrote this. That's why, even though I usually review indie titles on here, I wanted to include this one. I feel like 2022 was a golden year for all horror media from movies, to music, to video games, to comic books and novels. Major studio films and low budget ones were made like they were on the same playing field. The same can be said for indie novel horror titles and releases from big publishers.
I'm putting Daphne on the shelf next to all my other modern favorites including My Heart Is A Chainsaw by Stephen Graham Jones and Final Girl Support Group By Grady Hendrix. (By the way Josh, if you read this, I have both of those titles signed and need Daphne too!)
It's so hard to do a star rating system on these reviews. If I could I would give them all one hundred stars out of five. All I can say, once again, is that if you love horror literature, you're going to probably love Daphne by Josh Malerman. Just don't think too much Daphne when its over! And if you do — and you smell the distinct odor of cigarettes and alcohol — run for your life!
Become a Patron!
Daphne cover image via JoshMalerman.com – used for review purposes.
A.J. Spencer is an award-winning writer and independent filmmaker from Kentucky. Growing up he was fascinated with the horror genre and constantly rented the Nightmare on Elm Street series on VHS. You can find A.J. Spencer's work on Amazon, including his new novella, This Town Died With You.