Death Count is an upcoming 2022 horror movie attempting to put a modern spin on the oftentimes formulaic torture subgenre. The film was directed and shot by Michael Su (Bloodthirst, Night of the Tommy Knockers) and features veteran actors like Michael Madsen (Reservoir Dogs), Costas Mandylor (Saw franchise), and Sarah French (Pretty Boy). 
The first time I sat through the trailer, I was intrigued! It promises over-the-top special effects, a grim commentary on the impact of social media on the world, and a harrowing look at eight people who are in a whole lot of trouble.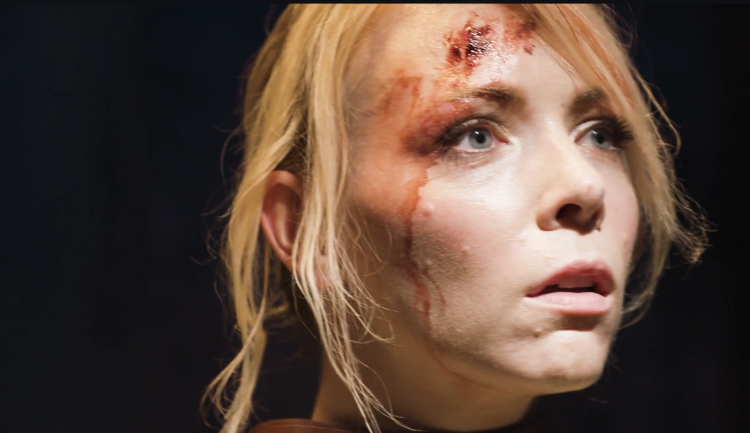 I love gory effects, and art that leans heavily into social commentary is always so darn interesting to me. On top of that, I consider myself a fan of the torture horror subgenre — franchises like Wrong Turn and Saw are a lot of fun despite being totally gruesome. 
In other words, I'm the target audience the creators of Death Count hope to capture! But did it live up to the excitement, energy, and grit promised in the trailer…?
Let's find out! I had the chance to sit down and watch Death Count before it becomes available for everyone to stream on July 19th, 2022. I'm going to give you a summary and my overall impressions while trying to keep any spoilers to a bare minimum.
Become a Patron!
Editor's Note: The following images included with Frank's review for this upcoming horror film were all taken from the official Death Count movie trailer and are, therefore, spoiler-free; however, due to the extremely graphic nature of the "torture" subgenre of horror, I'd classify the images (and the trailer) as NSFW. Also, although the gore is fake/special FX, it's pretty "yikes"-worthy. Head's up if you keep scrolling! –Lauren*
8 People Having Their Worst Day Ever
Death Count follows a group of eight people who wake up in holding cells with no memory of how they got there. It isn't long before the main villain, The Warden (Costas Mandylor), shows up via camera and reveals that they are all involuntary contestants in a dark game. In my opinion, The Warden looks like an equal mix of badass and cringe while still being a neat character.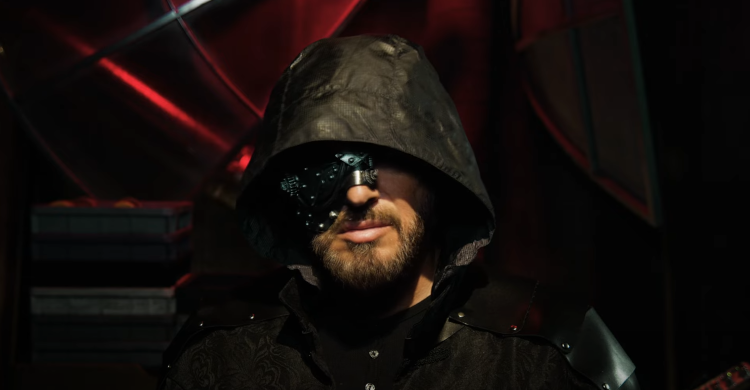 The unlucky victims need to compete for their lives/freedom by doing increasingly horrific things to themselves for a live social media audience. The viewers then click the like button on the person they want to move on to the next round. Contestants who don't make the cut are dispatched in impressive yet stomach-churning ways. 
While the remaining prisoners are fighting for their lives, the police are working to track the source of the live feed in the hope that they can stop The Warden. Detective Casey (Michael Madsen) and his officers surprised me by basically being the comic relief for the first half of the  movie. They gave me a few solid laugh-out-loud moments! 
If you're into fast-paced movies, you'll enjoy the pacing in Death Count. The survivors already know each other, eliminating the "What's your story?' conversations that often occur in movies like this. The deaths move just as quickly, with 3 people getting eliminated in the first 20 minutes! 
There are plenty of traps and torment methods used too. Some are quite original, while others are a little too predictable. Overall, they will make you shudder, and I bet you'll have to look away at least once during the one-hour and 21-minute runtime. I know I did!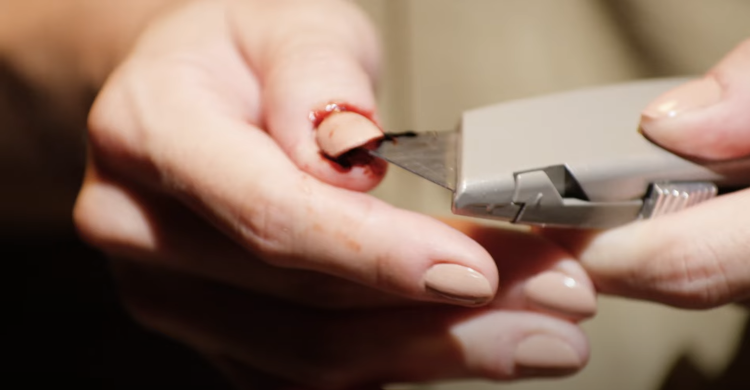 Before long, a mystery develops and quickly unravels. I won't get into what happens here, but let's just say you get to find out why all of these people ended up in this predicament.
A Gory Good Time
Death Count has plenty of good qualities if you're into torture horror movies and social commentary. The acting is mostly well done, except for some of the early interactions at the police station. It's worth mentioning that I didn't find myself getting attached to any of the characters…
That's not really a problem, though, because many of these movies are made with the idea that most of the cast will be fodder, and that's fine. But I wasn't like, "I love these characters and don't want them to die!" Similarly, I didn't feel the way I did when I watched Wrong Turn 4: "These characters are so obnoxious, I can't wait to see these people get destroyed!" 
I enjoyed how the game is based on our society's obsession with social media. The message they were trying to get across, at least to me, seemed to be that millions of people would participate in something this dark because social media has disconnected them from reality — they can't see the person they are hurting face-to-face, so it isn't "real." 
There's more to it than that, as I'm sure you'll find out, but that seems to be the main theme.
The practical effects were all very impressive. One of my favorite scenes is featured in the trailer's first few seconds. Spoiler alert: it involves mustard gas!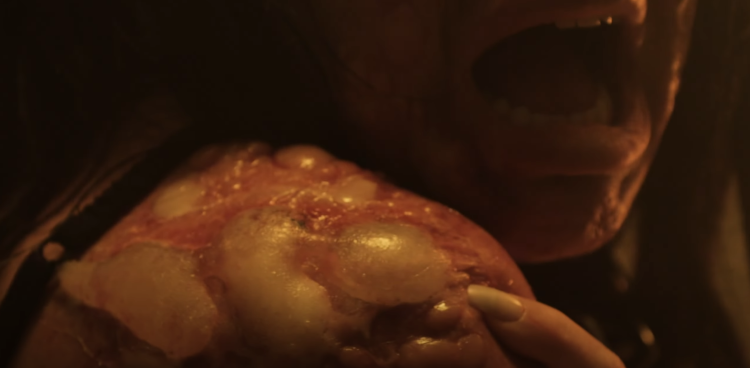 I also want to praise the team for safely filming the bulk of this movie during the COVID-19 lockdowns. It didn't occur to me while watching the movie, but I later found out (via Death Count's producer, Sonny Mahal) that they were able to do that because each of the characters were in isolated cells and were technically socially distanced. I imagine it must have been a massive challenge to make this movie possible, so great job! (Just like Death Count's characters will do anything for their freedom, its creators were willing to do anything to get the film made!).
Final Thoughts
Overall, Death Count is an exciting torture horror film that I think deserves to be seen by people who like these types of movies. I don't think it will be the next Saw-esque franchise; however, it's still serviceable and could be worth your time — especially since it's only 81 minutes long!
I want to make it clear that this is not a movie for kids (here's a good list of kid-friendly horror flicks!), and it's not for people who get squeamish or who're looking for something to watch before bed. There are a lot of scenes that are over-the-top disgusting, and I totally understand that it's not for everyone.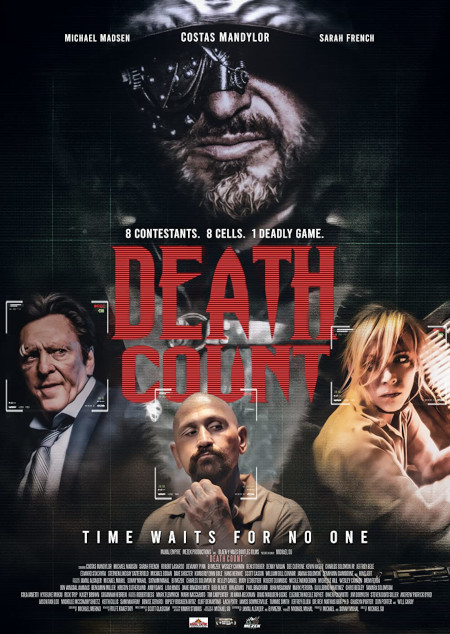 Death Count reminded me of the first time I watched Hostel as a teenager and had to keep looking away because it grossed me out. I know if some scenes are a bit too much for me, they'll definitely be a bit too much for people who aren't familiar with this unique subgenre of horror. 
But if you're hungry for a new torture horror movie, I think Death Count can satisfy your craving. 
Become a Patron!
Images via Death Count's official trailer, used for review purposes.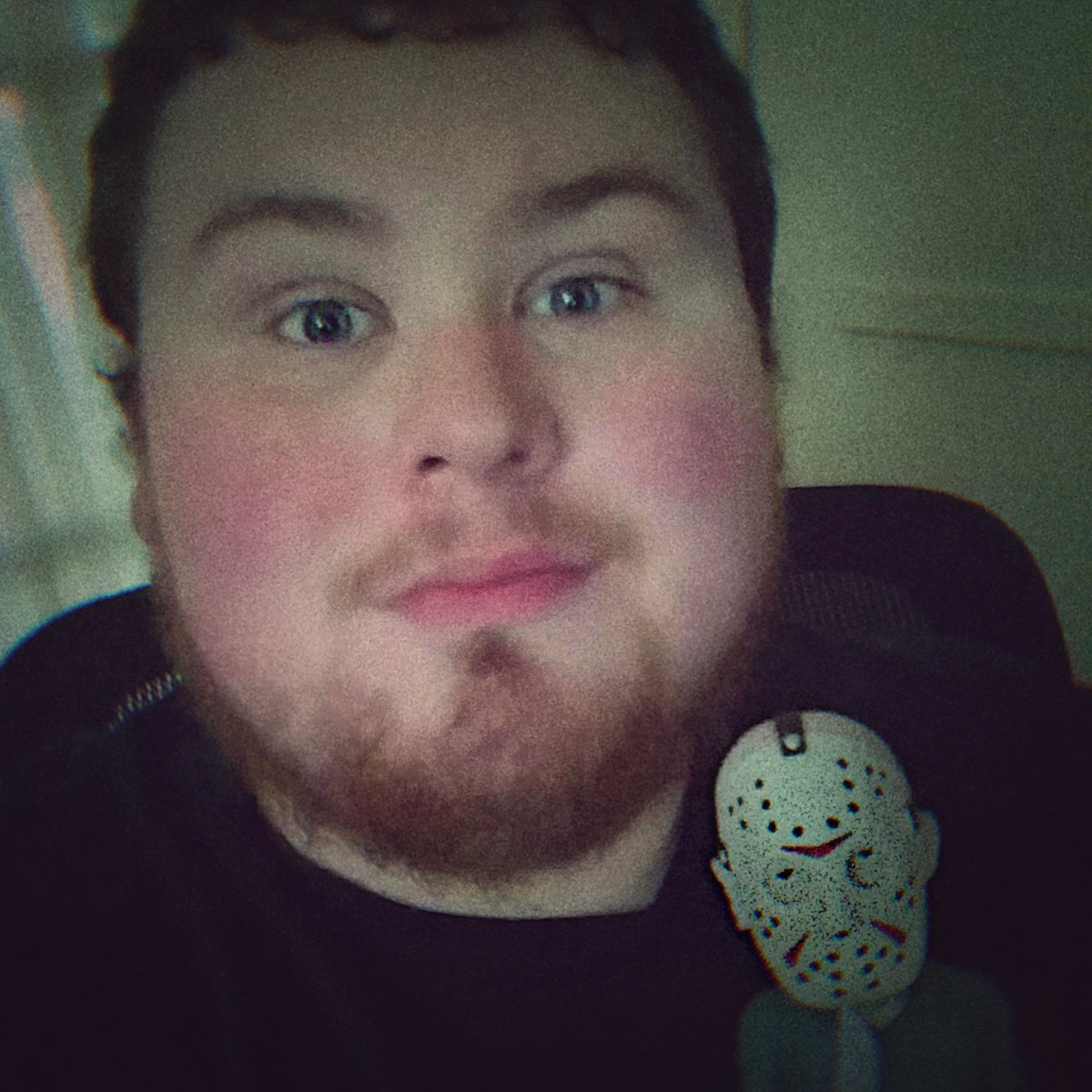 Frank Spear AKA FrankenSpear is the co-founder of HorrorFam.com — a freelance writer, video game player, dedicated cat dad, caffeine junkie, and lifelong horror enthusiast.