Though the first movie that gave me nightmares isn't billed as a horror movie (and yes, I still occasionally have the nightmares…damn you, Return to Oz!) there are plenty of scary movies that are good picks for kids and preteens. That being said, I still think Hocus Pocus and Halloweentown are two of the best movies out there and perfect for any age!
You can't always go by the ratings of films since, these days, ratings are different than when I was a kid growing up in the '80s. When my kids were little, I looked up a lot of movies online to see if they included nudity, gore, etc. Here are my picks for "tame" horror that still scares!
Poltergeist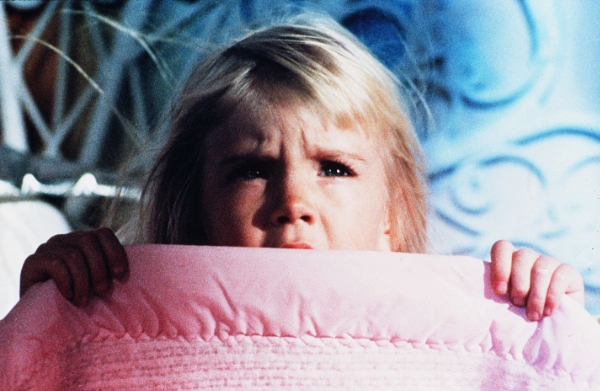 Poltergeist is a classic that still slays, and it's easy to see why. The timeless tale of the Freeling family's meetup with a scary spirit is a great film that's low on blood but high on the heebie-jeebies. If your kids are anything like mine (or me) then the clown doll may induce some nightmares; but, overall, this iconic film is low on the stress level but lots of fun to watch.
Happy Death Day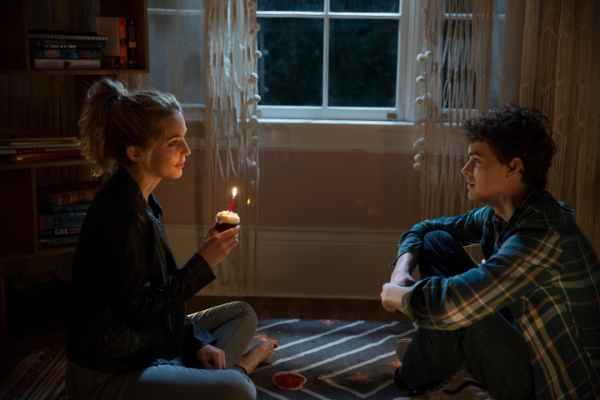 This is a newer film that I watched with my daughter, and we both enjoyed it a lot. It's sort of like Groundhog Day for horror fans — a college student relives the day she dies over and over until she can figure out how to defeat her killer and reverse her death. It's funny, cute, suspenseful, and has a great overall theme that actually gives you the feels. I think young teens would really enjoy this movie.
Gremlins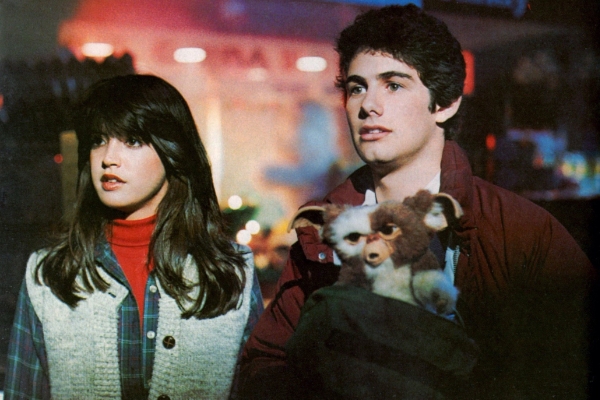 When I was young, my mom took me to see this in the theater. I screamed out loud during the scene when the mom nuked up the Gremlin in the microwave. The practical effects in this movie are great, but it's not really scary. It's a fun movie to watch around the holidays, as the storyline takes place over Christmas. Plus, Gizmo is so darn cute. What's not to love?
Silver Bullet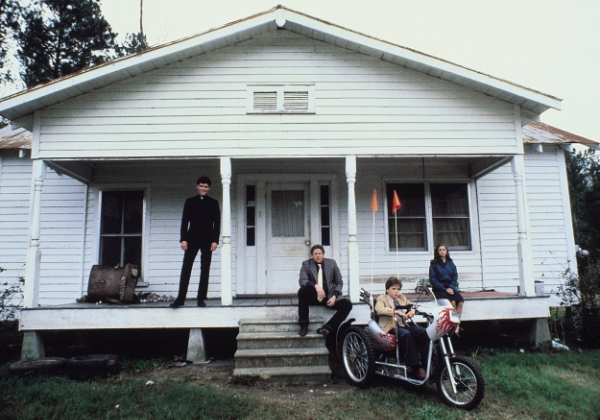 This movie is based on a Stephen King story called "Cycle of the Werewolf." It was one of my favorites as a kid, and I rewatched the film recently. I was pleased to see that it held up pretty well over the years, and it's a wonderful story for kids. A kid in a wheelchair discovers that there's something sinister in town, and decides to fight it. There's a bit of blood and action but it looks pretty fake and it's not really gory or scary.
Beetlejuice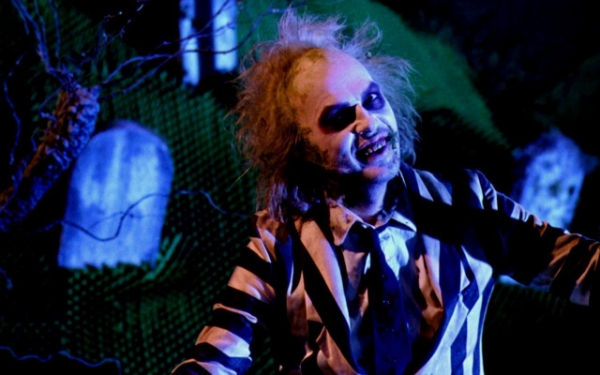 If you're raising future fans of the genre, Beetlejuice should be at the top of your list. This comedy features Michael Keaton in one of his most fun roles. Beetlejuice is a fantasy for the eyes, full of amazing practical effects (many created by my friend Lauren's amazing parents!) and a sweet story about a dead couple trying to navigate the afterlife. The quotes alone are reason enough to watch!
House of Wax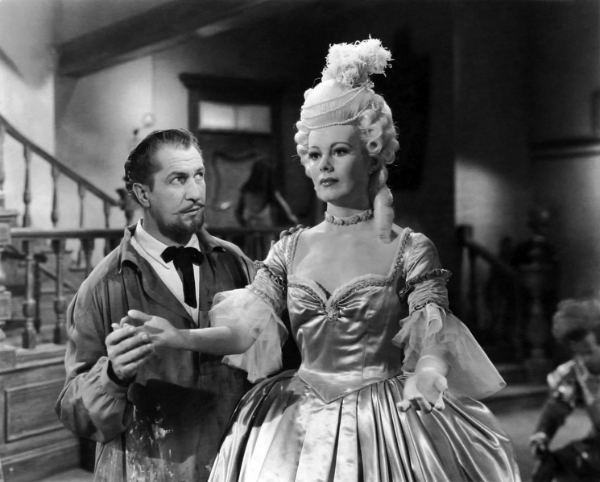 I'm a huge Vincent Price fan, and in my opinion, this is one of his best. Wax museums are super creepy, and you'll see that the wax figures in this museum aren't like others. Older kids may have fun comparing this one to the newer remake, and, I won't lie, seeing Paris Hilton meet her doom in the update is pretty fun.
It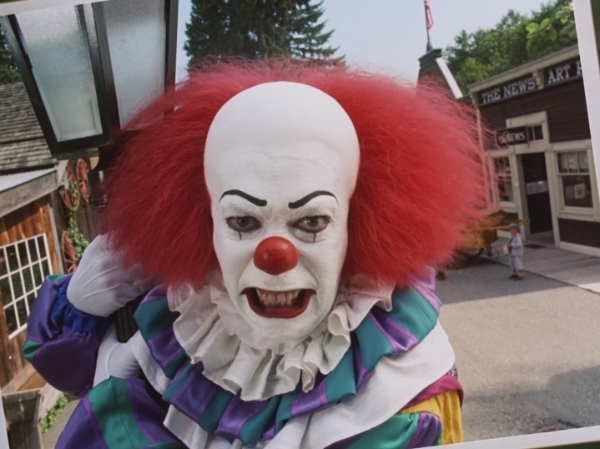 Younger kids who want to know what all the fuss is about Pennywise will love digging into the 1990 miniseries. Since it's made for TV, it's low on the gore quotient, but it's scary enough to make an impact on kids who're curious about the genre. I'd recommend the newer movie to kids maybe 12-13 and over, but the updated films are pretty scary and even had me jumping a few times! The miniseries is really well done and engaging, with some great effects that aren't too gory or gross.
Child's Play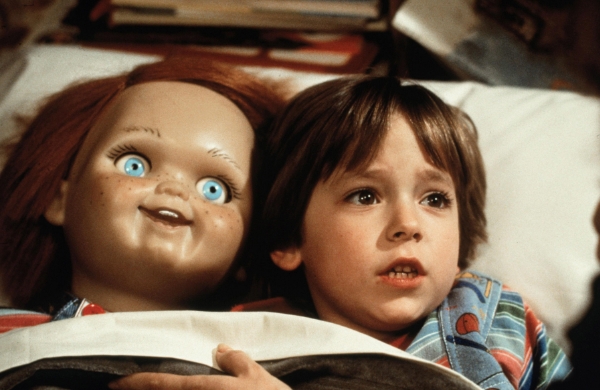 Though this film just got an update, I'd still recommend the old one over the new. Mostly because the violence isn't gratuitous and I'm partial to '80s films anyway! There's just something about Brad Dourif as Chucky that nobody can ever compete with, and kids may think the story of a killer doll is pretty funny and entertaining.
[Editor's Note: This was a fave at sleepovers when I was a tween, but some of Chucky's language was a bad influence on the more impressionable kids. Fair warning! lol. ~L*]
A Quiet Place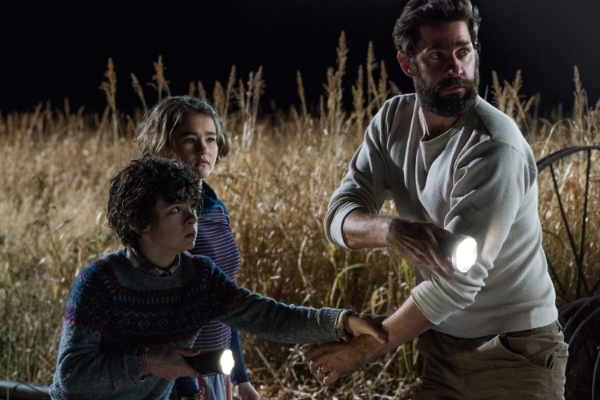 We have to add some modern movies to this list, and older kids and preteens will love the nail-biting suspense of this film. In a world where everyone lives in fear of terrifying, murderous creatures, you have to stay completely silent in order to avoid detection. The plot is creative and unique. And, once you see the creature, he's pretty scary but not nightmare-inducing.
The Ring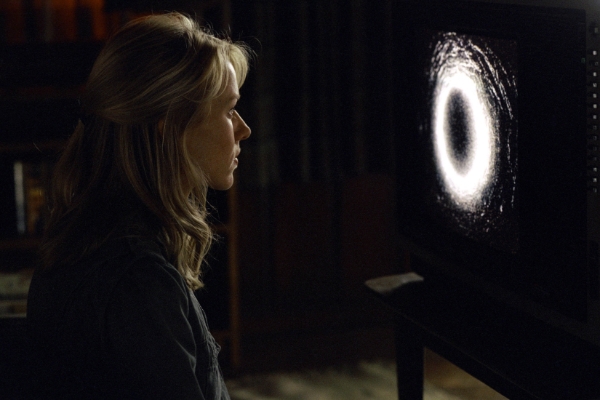 The Ring is rated PG-13, and though it has a few scary scenes, it's not too much for kids to handle. A remake of a Japanese film called Ringu, this movie isn't too tame to give you the willies, and I still find it pretty scary! It's a great foray into horror for kids just getting into scary flicks, and if they like The Ring, they may enjoy The Grudge, too. Just be prepared to cringe internally if your kids ask you what a VHS tape is…
Lights Out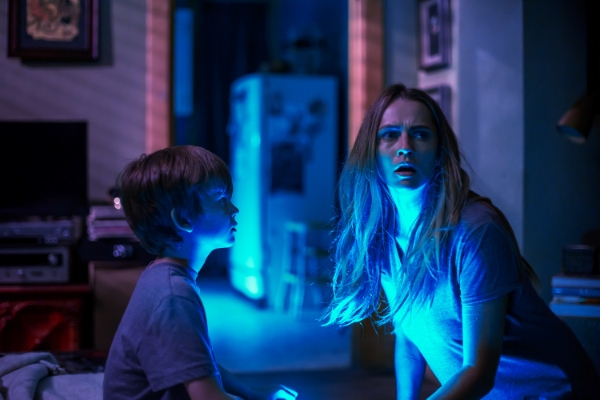 This suspenseful story is low on the gore quotient but offers up some decent scares without going overboard. This stylish supernatural film follows a woman trying to protect her family from something that's not human.
The Others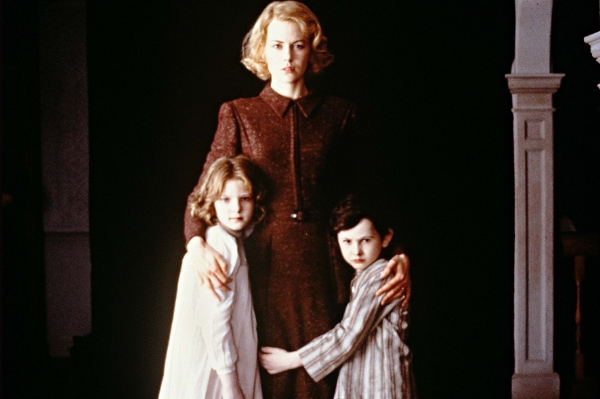 If you want to watch your kids' jaws drop open like mine did, show them The Others. A plot twist makes this movie even more exciting than it already is. It's not your average haunted house story, and it's a lot of fun to watch with children.
Insidious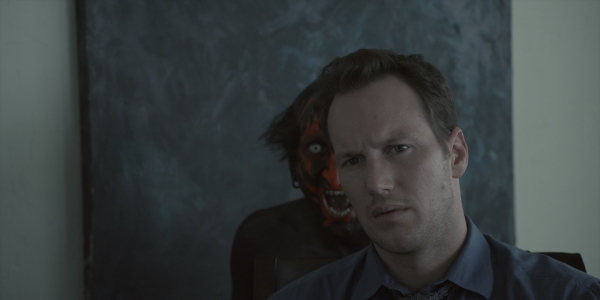 The popular series started with this film, which introduced us to the family worried about their son, who becomes possessed by a creepy-looking demon. I won't lie, this one freaked me out a bit. Watch it with older kids who like being scared.
Drag Me to Hell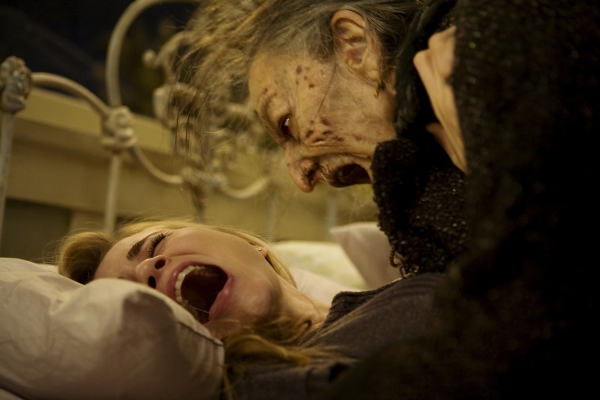 Directed by Sam Raimi, Drag Me to Hell combines two of my favorite elements: horror and comedy. It's campy, fun, not too bloody or gory, and has an engaging storyline. A young loan officer at a bank has an old-school gypsy curse put on her by a creepy old lady who is losing her home. She tries everything to get rid of the curse, but will it catch up with her? I love this film and it never gets boring.
Fright Night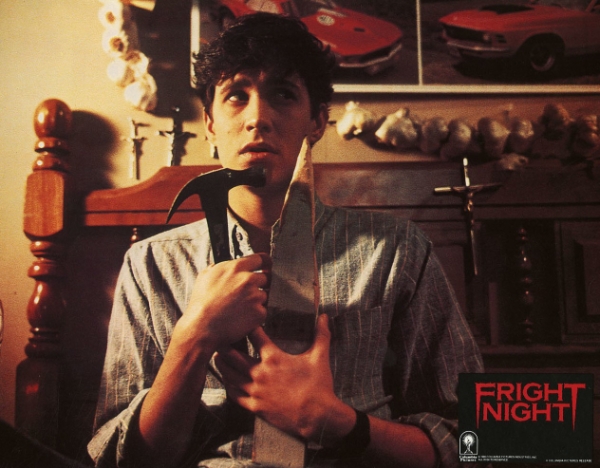 Though the remake with Colin Farrell isn't bad, I will always prefer the Christopher Sarandon version of Fright Night. This movie was tested and approved by my daughter, who is super-picky about her horror. She laughed throughout this campy movie and enjoyed it a lot. It's definitely got the '80s vibe we all love.
The Craft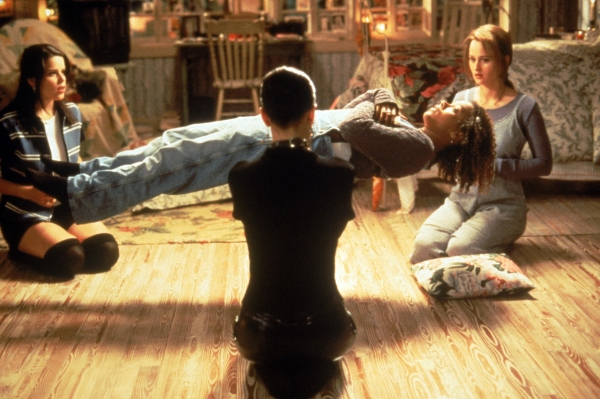 Who doesn't love The Craft? If your kids are curious about why you collect Nancy memorabilia, show them! The story of a teen girl who moves to a new town and makes some very interesting new friends has a lot to offer preteens and teens. It's got some shocking scenes but they aren't too terrifying and it has some good underlying themes, too. Plus, it's time your kids found out about how to play "light as a feather, stiff as a board," right?
What We Do in the Shadows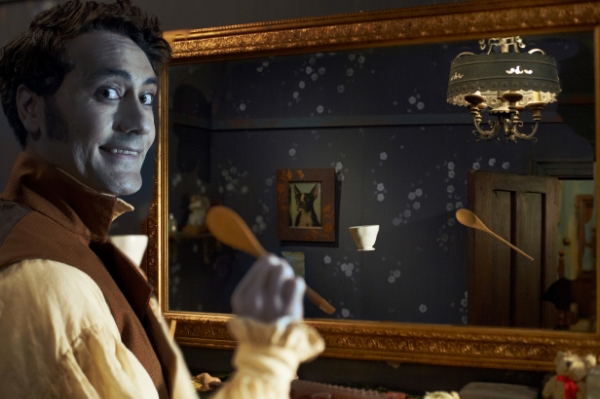 When my son was 11, I showed him this and he absolutely loved it. He thinks it's hilarious, and so do I. Older kids will crack up watching the story of a group of vampires who live together as they're being filmed for a documentary. Created by Taika Waititi, this clever movie was such a hit they made it into a show, which is also a hit. Check out both with your kids!
The Innkeepers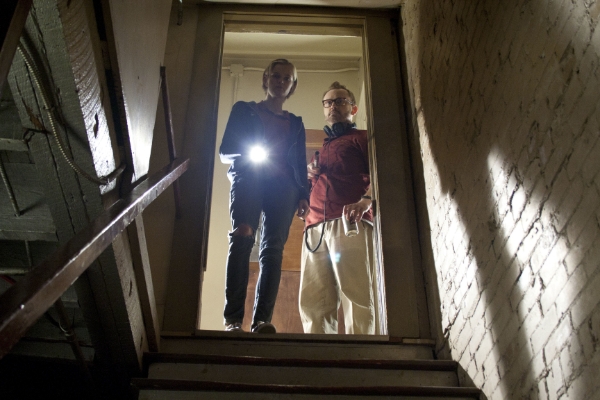 Ti West is the master of the slow burn. My personal favorite is The House of the Devil, but this film is a close second, and I love how it works up to the scares without giving too much away. Kids who enjoy classic ghost stories will like this one about two young innkeepers working the closing weekend of a haunted inn.
The Conjuring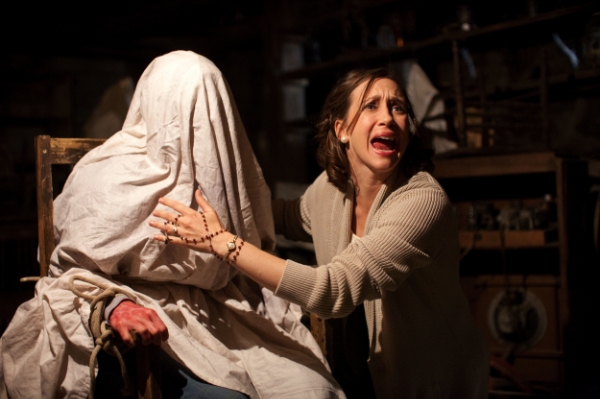 Based on the true story of a family haunted by a malevolent spirit, The Conjuring series is perfect for kids who enjoy watching something that really happened. The entire saga as well as the cases of the Warrens is simply fascinating, and older kids getting into ghost stuff may really enjoy learning about the demonologists via one of their most frightening cases. Once you watch, look up the house where the hauntings took place — it's real… and super creepy!
Us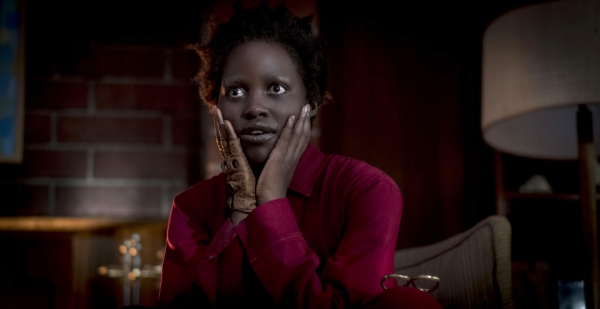 Jordan Peele has taken the world of horror by storm with his inventive ideas. Older kids will love trying to piece together the world of Us, a fresh take on horror for sure. I can't say too much about it, because you can't give anything away, but it's really engaging and entertaining without being over-the-top gory or bloody.
A Quick Note Before Diving In…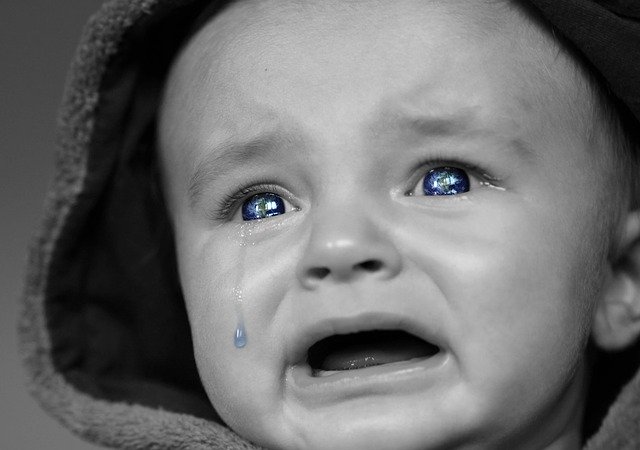 I'm not here to be your mother or tell you how to parent; however, as one horror-loving parent to another, I know we all (either secretly or overtly) hope our spawn will grow into the horror fanatics we are… That said, please don't traumatize your kiddos!
As Lauren mentioned in her post "Are Horror Movies GOOD for You?," it's generally not recommended to expose children under five to the horror genre — their brains aren't developed enough to distinguish reality (scary!) from fantasy (fun!) and they may end up truly terrified by what's shown on screen.
As I said at the beginning of this post, Hocus Pocus and Halloweentown are fantastic for any age and great for easing kids into the genre. The Hotel Transylvania series is also super adorable and perfect for youngsters (or the young-at-heart!).
Of course, in the end, YOU know YOUR child(ren) best! You'll always be the best judge as to what will (or won't) scare the crap out of 'em!
The movies I listed were hits with my kids — and me! — and I hope they give you and your family a fiendishly fun jumping-off point. Have a great time and feel free to share YOUR favorite family-friendly horror picks in the comments!
Become a Patron!
###
Unless cited otherwise, all images within this post were via MovieStillsDB.