Hey there!
We'll go back to our usual content on Friday, but… If you don't follow us on social media (or make a habit of closely inspecting HorrorFam.com's website menu bar), you may have missed this:
We have a FREE STUFF page now!!
Our illustrator — and my friend for just shy of 15 years — Heather Landry and I were grumping about how we wished we could do something to help folks during these strange times. So many people, even in our fun-loving horror community, are feeling down and/or bored these days…
Soooooooo… we did something!
Heather and I have been uploading one super-cool thing to the FREE STUFF page every week. Two freebies each (for now), totaling a full "month" of freebies.
I created an infographic you can share the next time someone gives you guff about your monster-loving ways and claims horror movies are "bad" for you…
Heather created AMAZING adult coloring book pages out of all of our HorrorFam.com mascots (even "Skully," the lost skeleton!) so you can just zone out and RELAX.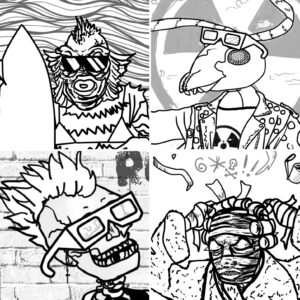 Today, Heather added the first-ever eBook version of the novel she's been working on for 25(!) years…
Like, holy cow, Fam! Heather's been working on that novel for over half her life and she JUST finished it… and she's GIVING IT AWAY…for FREE…to YOU!! How stinkin' cool is that?!
I'm 1000% pumped about Heather's novel. It's a 227 page horror-fantasy book that's sorta like The Thing (1982) meets Disney's Mulan.
Prefer audiobooks? We get it (why do you think we chose Audible as one of our affiliates? lol). If you can hang tight for just a little longer, Heather's going to be uploading FREE audio chapters in the coming weeks as well. ♥
Also: You'll get to hear more about the book and all the juicy behind-the-scenes aspects when I interview Heather on this Friday's episode of the HorrorFam.com Podcast!
And, finally… My final contribution (for now) to the FREE STUFF page will be coming out next week on 4/20:
The Quarantine Cookbook!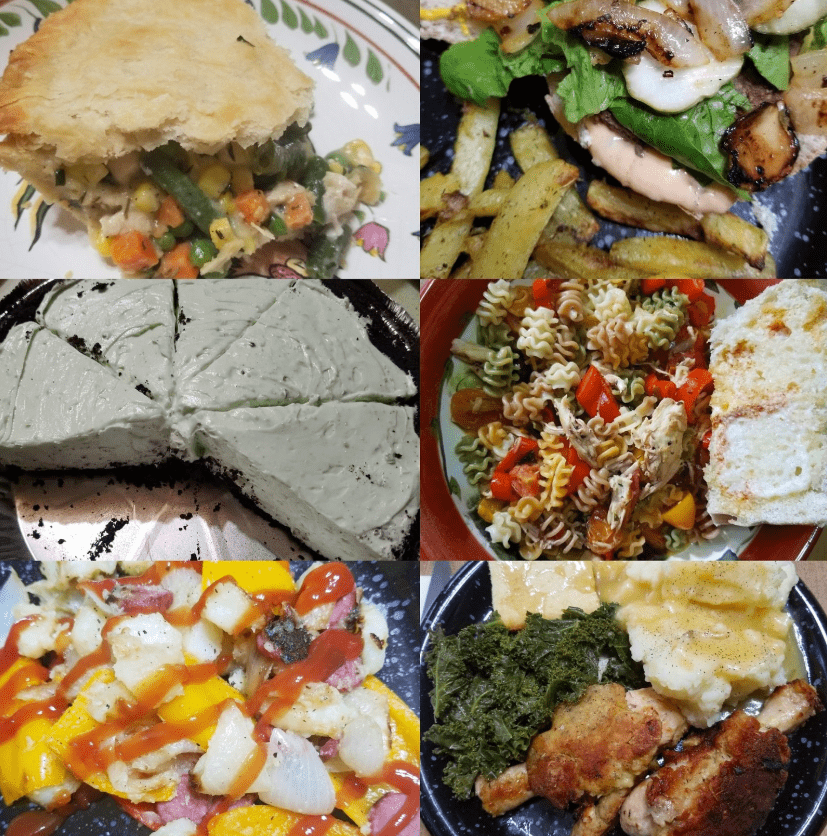 I don't know about you, but I cooked very rarely (if ever) before the virus lockdown happened. Now? I'm cooking at least twice a week. ALL of our meals are home-cooked meals and Frank (my husband), my mom, my dad, and I take turns preparing meals.
I had to learn extremely quickly! And I know I'm not the only one. My gal Christi was all about takeout and was completely flummoxed when she suddenly had to hit the kitchen during this craziness!
Whenever my folks, Frank, or I created something tasty, I wrote down the recipe so we could repeat our successes. Given the state of the grocery stores lately, we weren't always able to find ingredients. Between that, and my LOW skill level at cooking, we started developing recipes together that were both EASY and incredibly creative.
I wanted to share those recipes with others who were feeling completely lost now that they suddenly have to cook for themselves. But our recipes weren't enough — people need a TON of variety where food is concerned!! — so I turned to YOU and asked for recipe submissions.
I'm happy to say, I've gotten several wonderful recipes from HorrorFam.com readers/followers! The "kitchen mutants" from the Mutant Cafe even contributed five NEW recipes to the Quarantine Cookbook!
And I'm STILL taking submissions until the end of the week (4/17). I want this FREE cookbook to be as jam-packed as possible! Good food nourishes the body and the soul. And Lord knows we could all use a lil soul nourishment right now.
If YOU have a morale-boosting TASTY recipe that you'd like to share with your horror-lovin' fam, please email it to me at [email protected]!
We'll get through this, Fam. We'll READ and COLOR and EAT our way through all this.
Regular content resumes Friday with the next episode of the HorrorFam.com Podcast. Enjoy the freebies! Spread the love!
Until next time,
Lauren Spear
Become a Patron!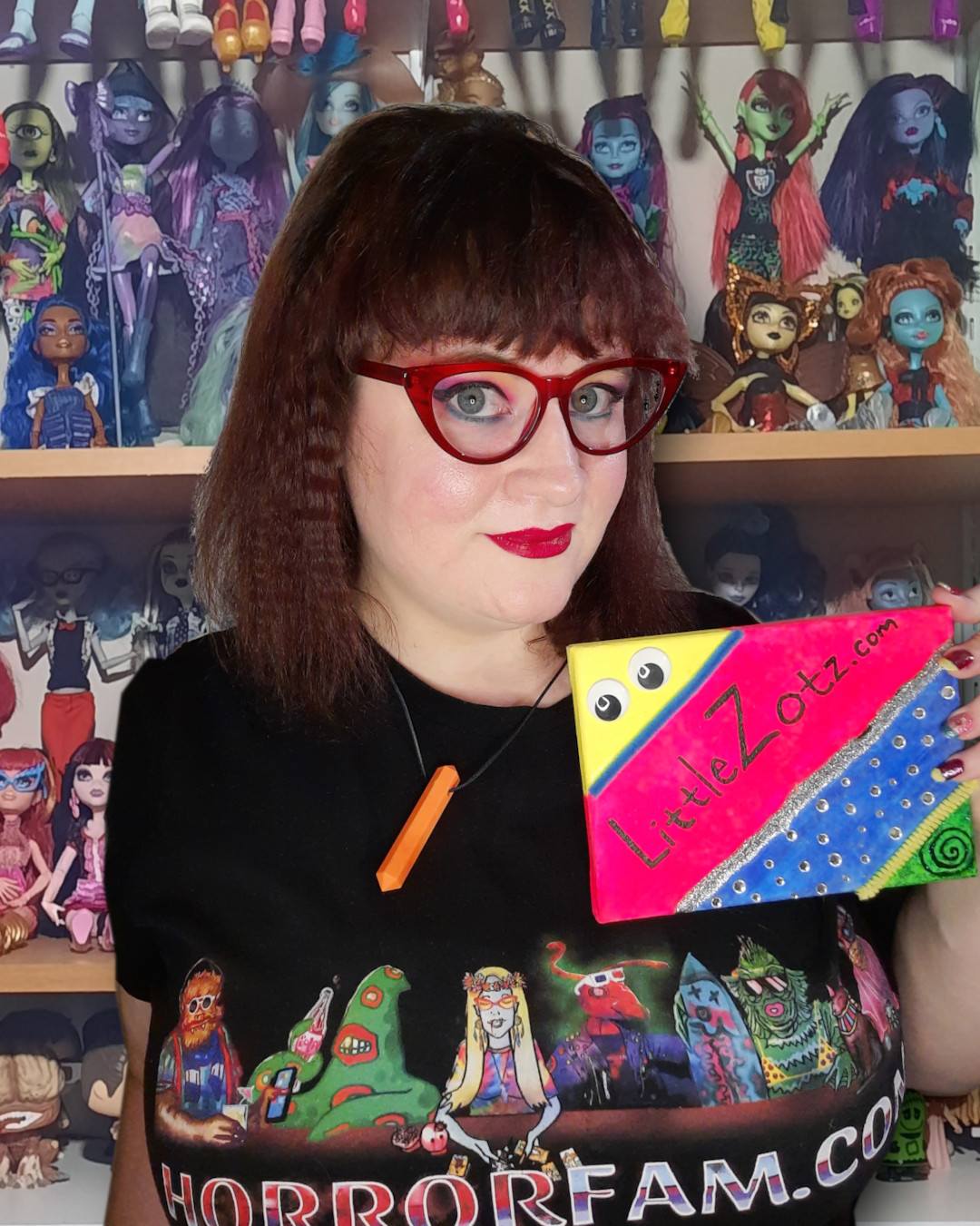 Lauren Spear (née Tharp) is the owner of LittleZotz Writing, a super-respectable multiple award-winning website for freelance writers. She's also the HorrorFam.com founder! Lauren grew up in the horror industry (her parents did practical special FX work for many of the horror movies you love from the '80s and '90s) and basically created this site so she could freely gas on about creepy stuff and stop having to pretend to be normal.