The entire vibe of The Night House is foreboding, from the beginning to the end. These types of films don't seem to be the norm anymore, but I wish they were more plentiful because nothing compares to old-fashioned, spooky scares that don't rely on exposition as much as many modern horror films do.
The Night House introduces us to Beth, a schoolteacher, played by Rebecca Hall (putting in an award-deserving performance!). Beth has just suffered the devastating loss of her handsome husband, who apparently committed suicide.
Now, Beth is alone in the house her husband (an architect) designed, which sits peacefully adjacent to a lake. This is all well and fine during the safety of daylight, but at night, the beautiful lakeside retreat is a lonely, creepy place that looms in the background of Beth's night terrors.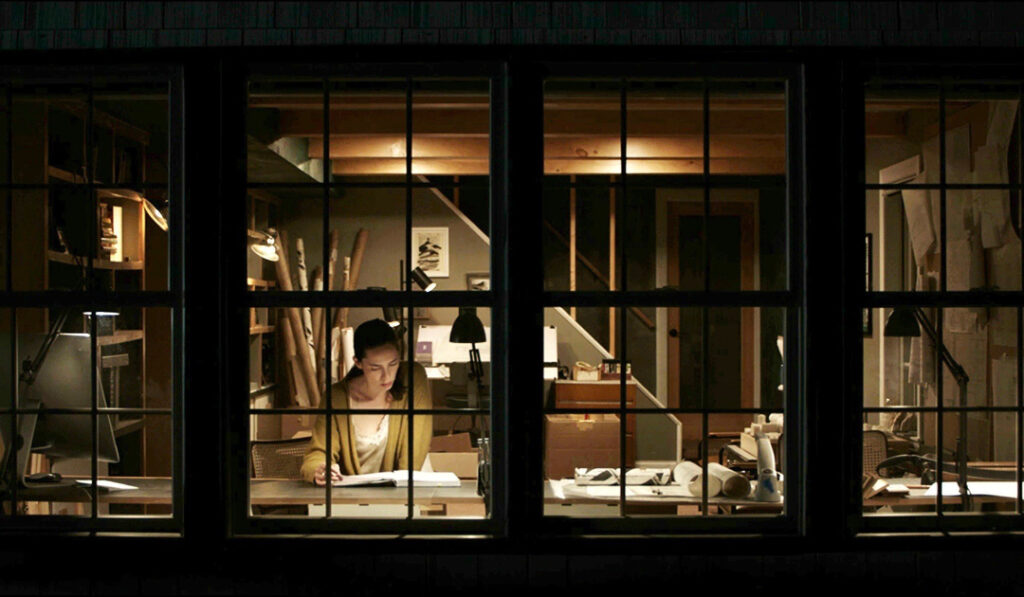 Tension builds quickly in this film, and the anxiety ratchets up as the minutes go by, making this an edge-of-your-seat suspense thriller. As Beth discovers more about her husband's life and faces her own past, secrets come to light that fill in the spaces of the story.
Jump scares do feature here as Beth hears and sees unexplained things in the lonely lair she shared with her now-departed hubby, and I did jump up from my seat at least once and squeal, which I love! I wish more movies these days gave you the honest-to-God goosebumps the way this one does.
The Night House has a twist you won't see coming for miles, which takes you on an interesting journey as the last half of the film propels you towards the ending, which gratefully isn't a bad ending so much as a terribly sad and emotional one.
This movie gives you the feels for sure, and I love a horror film that can touch your heart. It's easy to sympathize with Beth's deep loss, anger, and steadfast desire to get to know her husband and understand why he made the decision he did; and, when you discover the truth, it's heartbreaking.
Rebecca Hall Carries The Night House Gracefully and Adeptly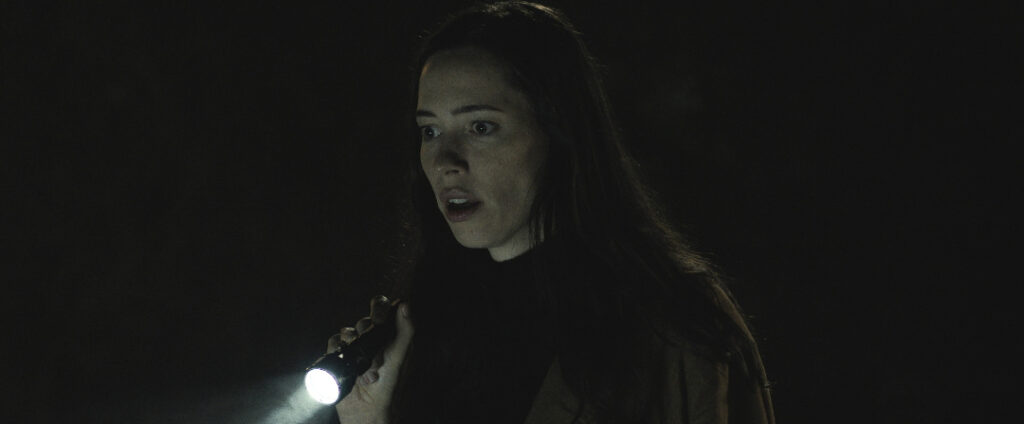 Rebecca Hall really shines in this movie, and I found her performance entirely believable, especially since she has numerous scenes alone or interacting with a spectral presence. It's never corny or silly or overdone.
As she unravels the mystery of her husband's death, connects her nightmares to truth, and becomes a sleuth trying to figure out why her husband had occult books and objects, the film continues to feel even more unsettling. You're never comfortable watching The Night House because there are too many variables, too much unknown.
The cinematography here is stunning, and the wide shots of the sun-spattered lake during the day contrasting against the deeply rich and dark nighttime shots are complex and beautiful, making this movie a pleasure for the eyes.
You NEED to Take a Trip to The Night House!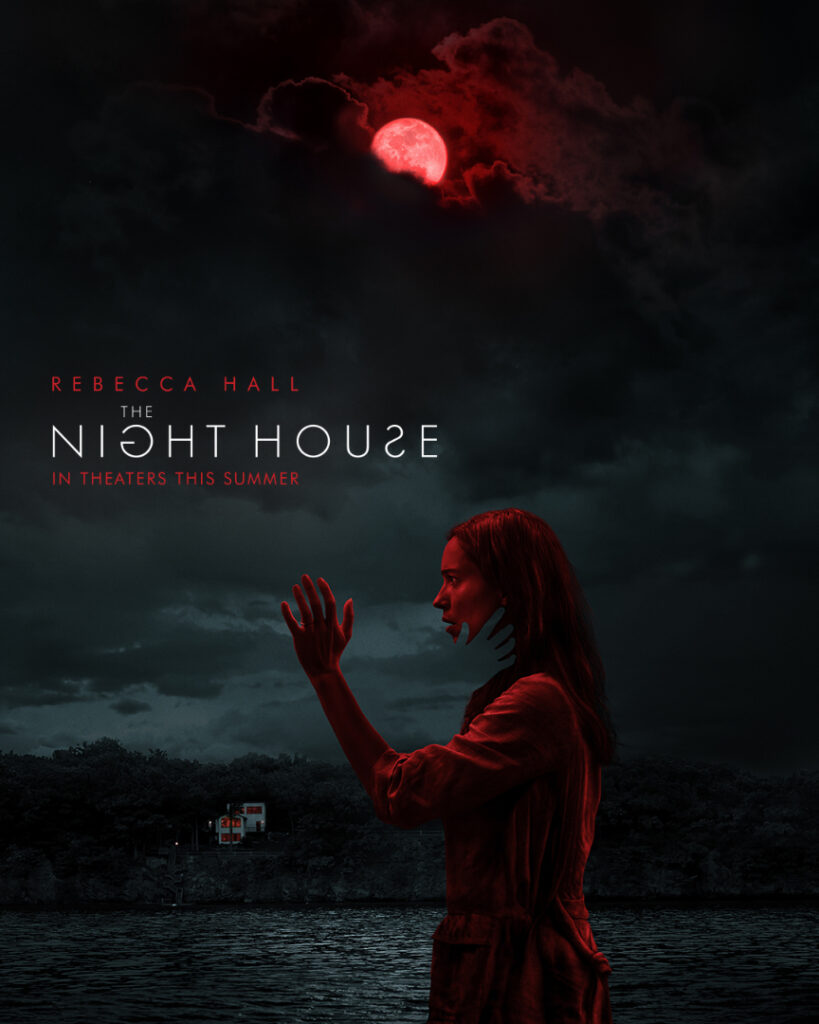 Overall, I'd say The Night House is a must-see for fans of both traditional, slasher-type, more overt horror as well as more subtle psychological horror. The Night House evokes a mood that brings to mind movies of the '70s that used sheer tone to convey a feeling of dread, and this film really knocks it out of the park. It gets under your skin – in a good way!
Don't miss a visit to The Night House, but, trust me, you wouldn't want to live there!
Become a Patron!
Official screenshots from The Night House were purchased from Movie Stills Database. The Night House poster was purchased from CineMaterial.