Oh man. What have I gotten myself into this time…? I was unsure which topic to write about this week, so I put up a poll on our Twitter and Instagram pages with three article ideas and left the decision up to our readers. The tie-breaker by ONE vote was the post I'm writing now: Why I love horror.
I feel a bit ill, honestly. This is a question I've been asked hundreds of times, throughout my entire life, but I've never answered it. Not publicly. Not in full.
When asked, I would either deflect the question ("Oh, well, you know… How about you? Why do you love it??") or give an honest — but very minimal — answer.
But, since this is the topic that was chosen by the readers who were willing to vote (via button clicks, comments, and DMs), I guess it's finally time I answered. In full. To the best of my abilities.
I'll start by expanding a little on my "usual" answers so they're not partial anymore. And then share my main, secret-until-now, reason for truly loving the horror genre.
No more deflecting. Let's do this.
1. I Was Born Into It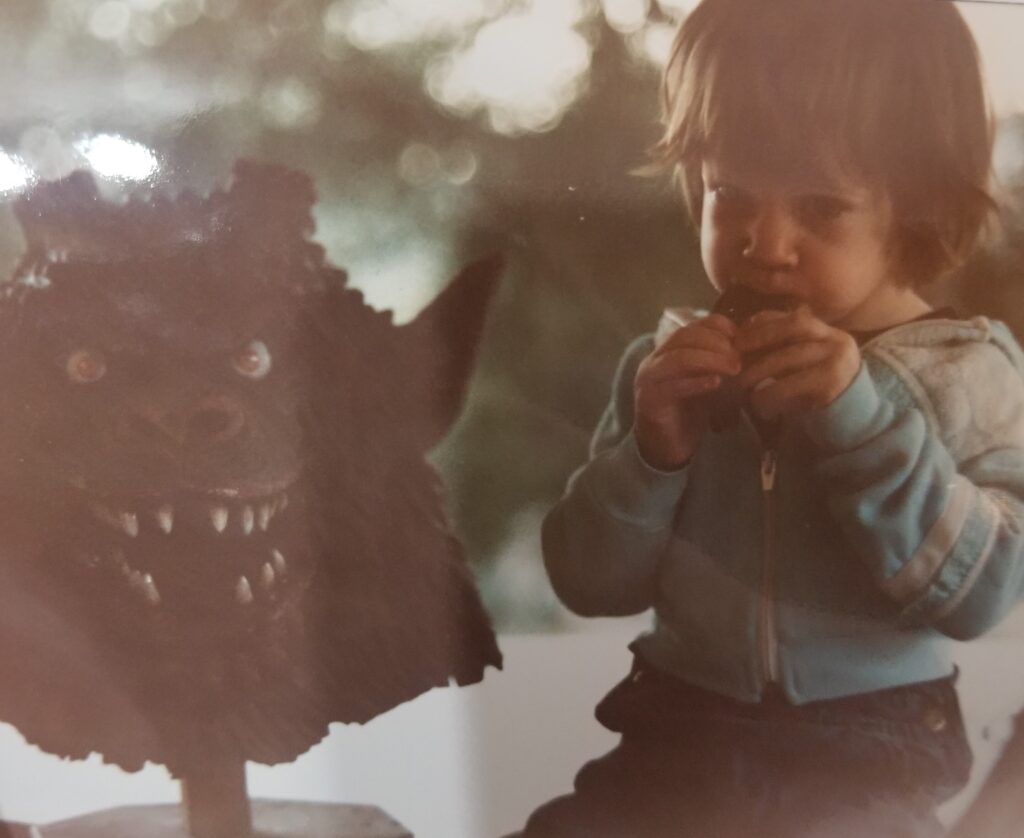 This has been my go-to answer since childhood. It's true, it usually gets a chuckle, and those who remain intrigued after the answer is given generally care more about hearing stories regarding my ultra-cool parents than anything I have to say/think/feel about the genre.
It was an easy way to answer the question honestly, boost horror peeps who're way more awesome than I am (my folks, their art, our horror industry buddies, etc.), and inevitably make the asker forget it was originally my mind they were interested in probing.
I'm the only child of Rob and Cathy Tharp. You may not know their names — only the extreme diehards do — but you're likely familiar with their work.
Both of my parents did practical FX work (painting, mostly) for horror movies from the mid-1970s into the early 2000s.
Or, if you're a mask collector, you may know them for their 40+ years working at Don Post Studios. They worked at DPS — painting, sculpting, mold making, mold pouring, etc. — from 1974 until, literally, the company's final day of existence in 2012. (Gross but true: I threw up so violently the day I got the call DPS went under, I crapped my pants. I've never handled drastic, unexpected, changes well… But the demise of Don Post Studios was definitely a record-breaker, even for me, for having zero chill).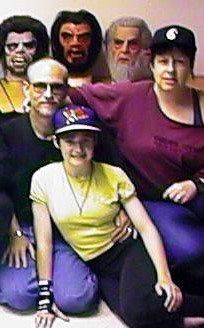 My parents met at Don Post Studios in the 1970s, got married in 1983, and I was born in 1985. When I say "I was born into it," I truly mean it. By the time I was born, my parents were both established artists in the horror genre.
My first experience watching a movie in a theater was the cast and crew screening of Beetlejuice. I played with all of the Krite puppets (and kissed every Krite I could reach on the enormous critter ball!) in the FX shop when my dad was working on Critters 2. I dipped my fingers in The Blob. Experiences like that were my childhood norm.
My mom, whenever possible, would opt to do her work from home as a freelancer in order to spend more time with me. I was a bit "special needs" and reliable, trustworthy babysitters who were willing to put in extra effort were difficult to come by.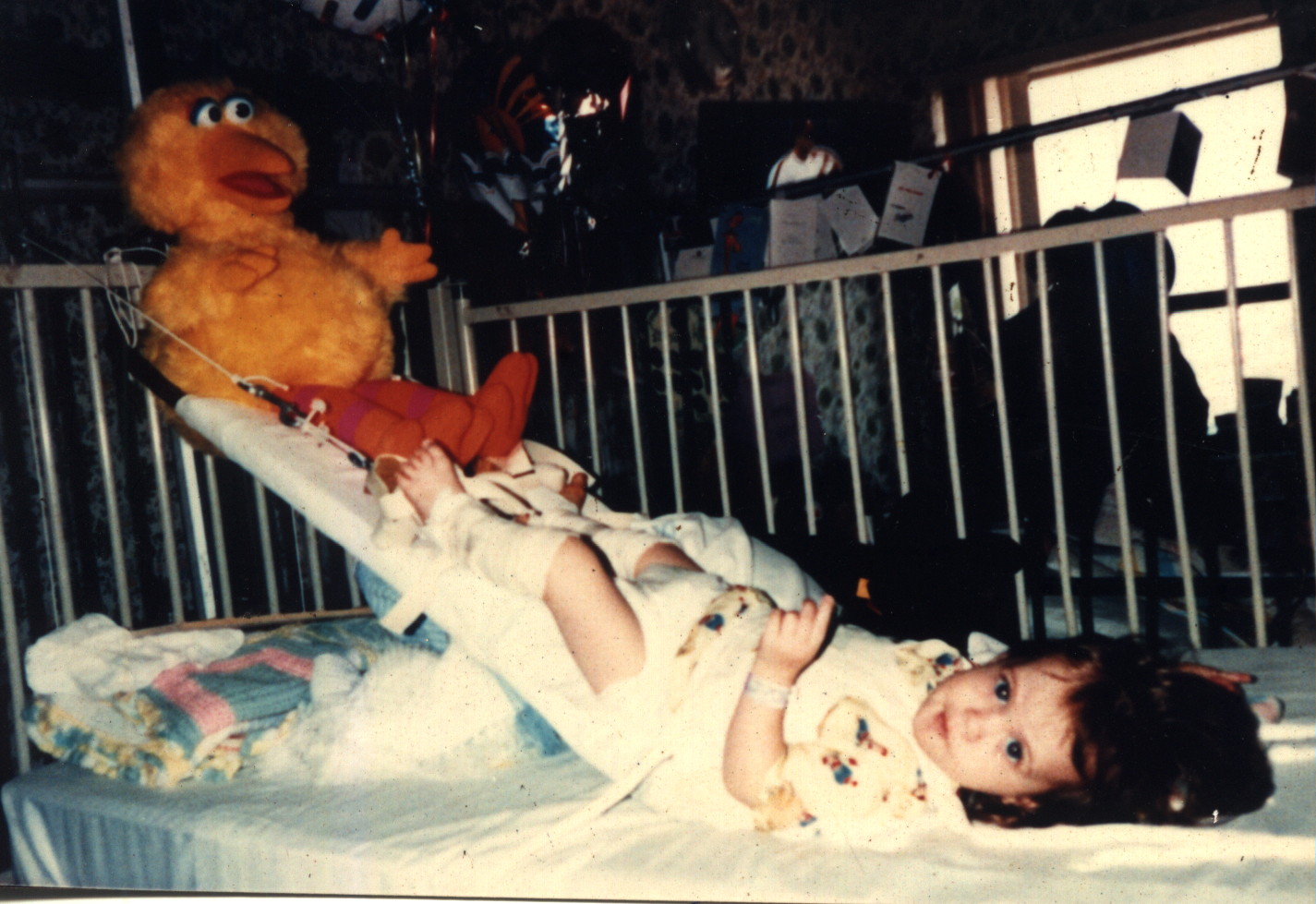 Due to Mom working on horror movie FX and mask work from home, we always had an assortment of monsters, creatures, aliens, and other oddities in our house. And I loved it.
I loved it for the most basic, obvious, reason: Because all that stuff is friggin' cool!
But I also loved it for deeper, more personal reasons…
Remember how I said I don't handle change well? How being around horror was my norm?
Periods when monsters were scarce within our household were not normal — a change in my environment that made me downright panicky. While some find creepy characters and gore unsettling, I found them a source of comfort I couldn't bear to be without.
Prefer a more logical, less "Lauren's brain might be fundamentally broken," reason? No worries:
When our house was filled with monsters, it meant we'd still have a house in the weeks to come. It meant not having to go hungry. Horror FX and monster masks kickin' around our home, meant my parents were working — they meant money, security, hope for the future.
As any freelancer (writer, artist, or otherwise) knows: When you don't work, you don't get paid. You don't get paid, you can't pay the bills, you can't feed your family.
So… yeah. I love having monsters in the house. They're essential to my family's very survival.
In other words, while my go-to "I was born into it" answer to "why do you love horror?" is true there are far more layers than my quick/easy response's smile and half-shrug let on.
However, while that's been one of my reasons for loving horror since…well…birth… it's not the only reason. It's my longest-held reason for appreciating the horror genre, but it's not the real nitty-gritty.
2. I Love the Horror Community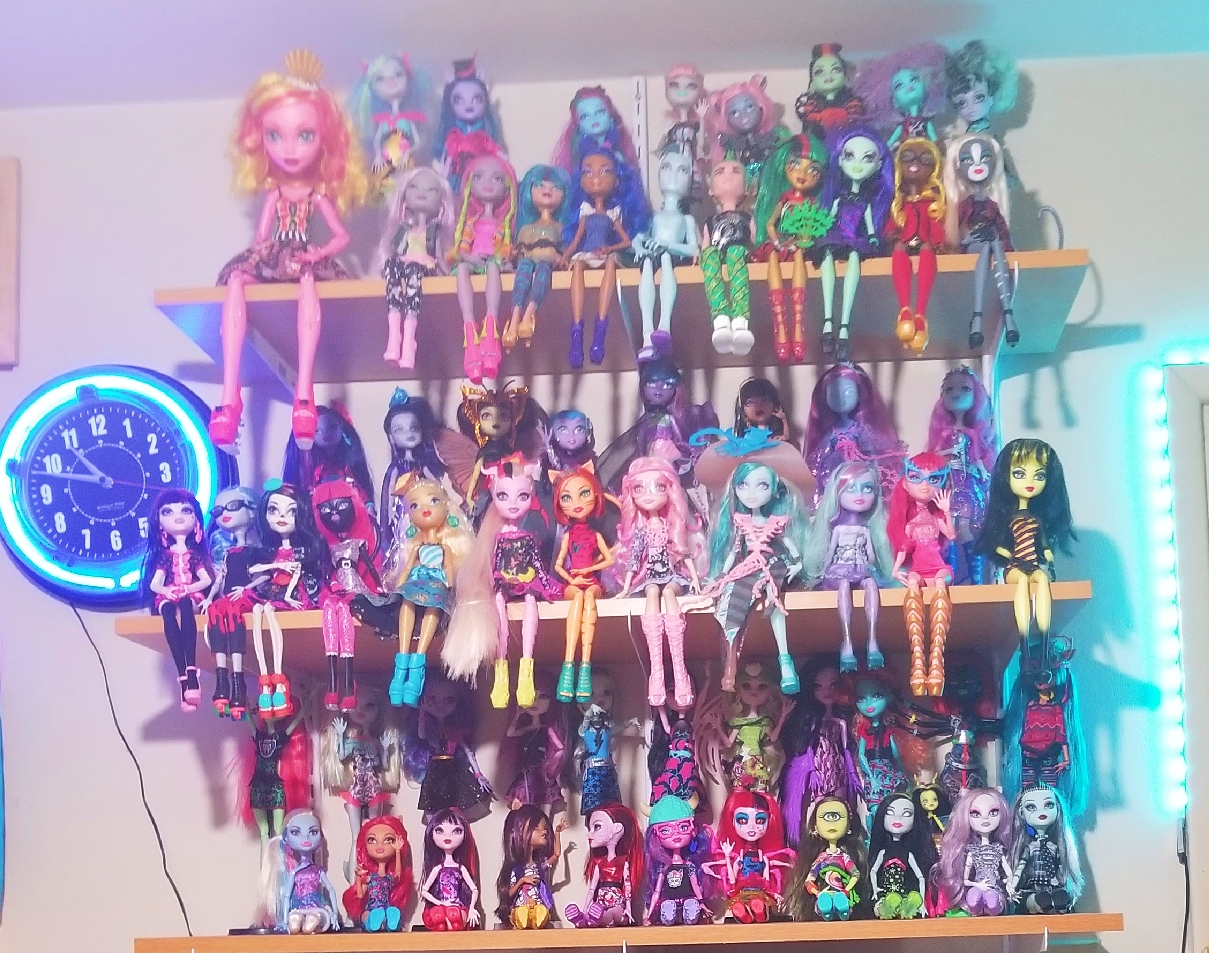 I've stated this reason before, on this very website, in my article "Horror Friends Are the Best Friends: Here's Why!" However, other than briefly touching on a childhood story and stating that the amazing horror community was the primary reason my buds and I created HorrorFam.com (true!), I didn't delve deeply into why I, personally, am enamored with the horror community.
If you've read the article, you already know there are several lovely, science-based, reasons why horror fans make awesome friend candidates (even for non-horror folks!). The horror fandom is proven to hold a plethora of calm, kind, creative individuals — they have a uniquely intoxicating energy that's hard to not want more of!
There's also the "no duh" reason for loving the horror community: Who doesn't enjoy hanging around people who share common interests? It's fun to mull over the morbid, to chuckle at the creepy, and grin at the ghastly with folks who react with equal joy (rather than slowly backing away in terror).
Quirkiness is appreciated, awkwardness is (usually) understood, and weird is wonderful within the horror community. If you randomly blurt out an excited ramble about exploding heads while among fellow horror fans, they join in… rather than using it as an excuse to tie you up, pour dirt down your underwear, and throw rocks at you on the playground.
That last sentence was an actual incident from my personal past. Sixth graders are not kind.
I've always been "weird"…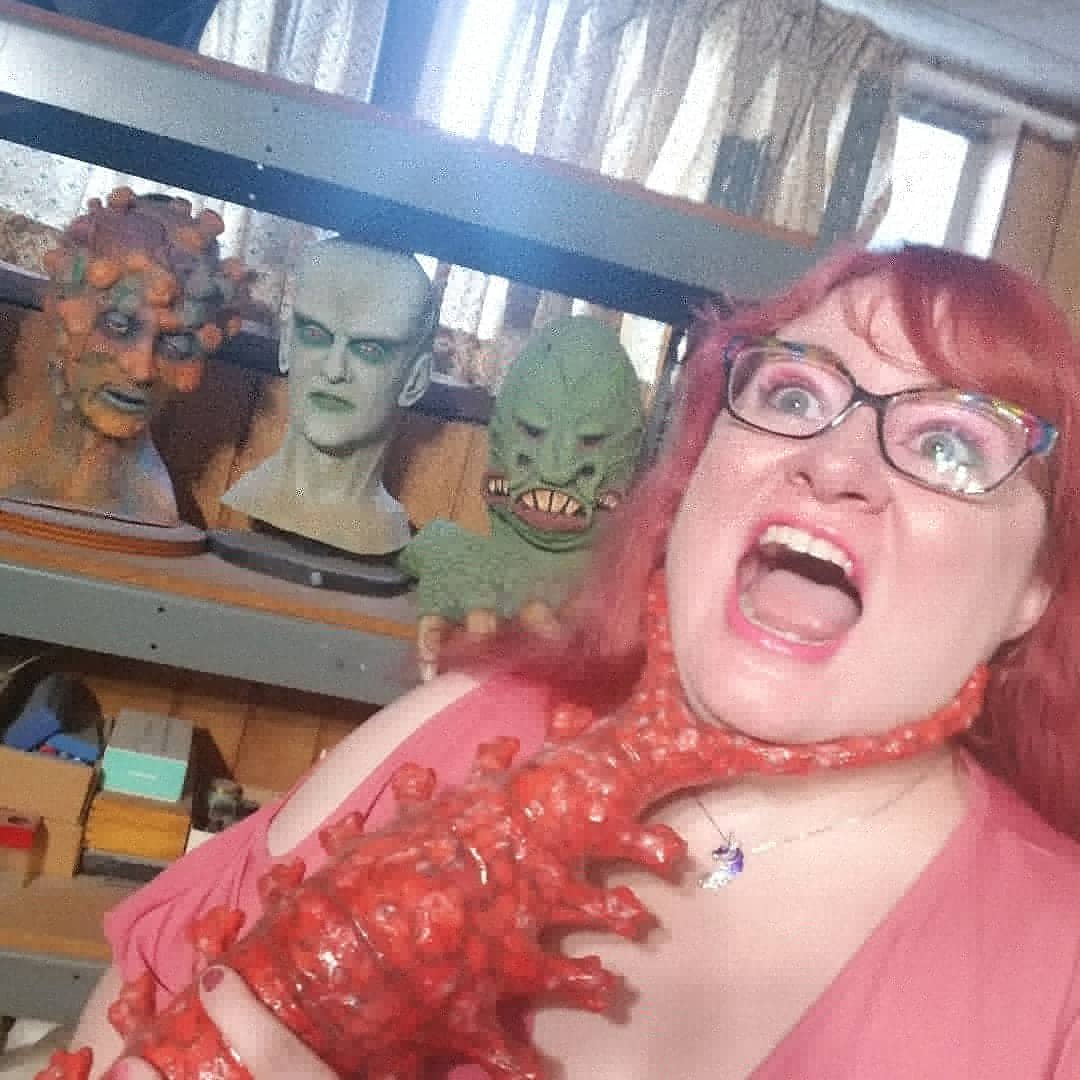 I disliked school immensely. I was good at school (I was in GATE, I got amazing grades, I won awards and honors, etc.), but I didn't enjoy it. After graduating high school, I was done with formal education. I worked various jobs, learned skills on my own, and opened my own writing/editing business at age 25.
I've always been a bubbly friendly sort. I enjoy most people and I've always liked to socialize (in brief bursts… unplanned or extended socializing is exhausting, even if it's been lovely). But, while I had hundreds — thousands, now, thanks to social media — of friendly acquaintances, I had few true friends.
The handful of people I could speak with freely and be truly "me" around were fellow horror fans (or "closeted" horror fans).
Naturally, growing up, that made things a bit challenging. There weren't too many kids in elementary school who went home to a house filled with monster masks, waved "hi" to the Robert Smith poster on their wall, and sat down to laugh at Evil Dead II while ingesting their after-school snack.
I was liked — or at least tolerated — by my elementary school peers due to my amiable nature, but I was always the class "weirdo." And, of course, once those raging puberty hormones hit my peers, all tolerance for my "weirdness" went galloping out the window (hence my previously mentioned sixth-grade stoning incident). My only friend in sixth grade was my teacher (shoutout to Mrs. Wathen, a brilliant educator and fellow horror movie fan!).
I had mostly male friends in middle school and some of high school. Men tend to be more (openly) drawn to the horror genre and more willing to discuss it. But, once again, hormones betrayed me! *shakes fist* Both in that I suddenly grew enormous boobs (which oft became a more prominent focal point of conversations than anything I was actually saying) and that speaking excitedly with a teenage peer about a common interest is frequently, unfortunately, misinterpreted as flirting (which led to several "What? No, I don't want to makeout with you! I just wanted to talk about the best death scenes in Final Destination!"-type conversations).
Finding fellow "weirdos" in my peer group was aggravating. But I was never without friends or lonely: My parents friends — horror industry artists and fans — were my friends too. My childhood birthday parties were filled with horror lovin' adults that conversed with me as an equal.
I was never a "kids table" child. My mother had a unique take on children: They're just small adults. My parents treated me thusly, as did their friends.
I displayed an above-average IQ at a young age (I was originally going to be skipped several grades ahead when I was enrolled in Kindergarten, but my parents thought it best that I be with my own age group since I was already odd enough without being the lone five-year-old in a class of nine-year-olds) and was comfortable conversing with adults.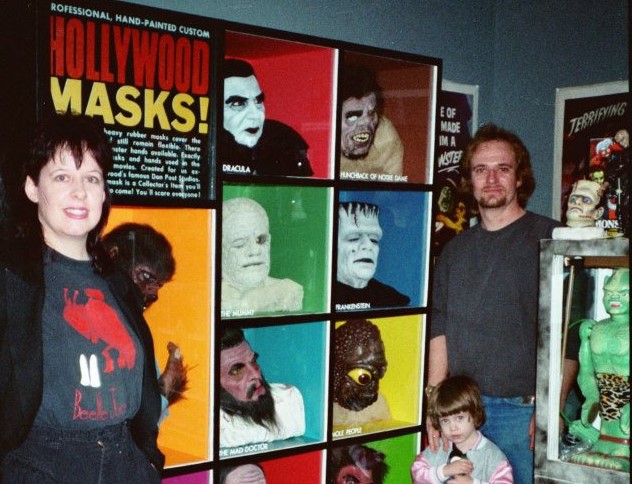 It wasn't until my older friends started dying that I put any real effort into befriending peers. Even now, many of my friends are 20-40 years older than I am.
But, again, with advances in Internet communication, I've been able to finally meet and befriend fellow monster kids/mutants — like HorrorFam.com's co-founders and, now, many of our readers/listeners! So, when I say I love horror because of the community, I really mean it. You have no idea how much I appreciate y'all.
3. I Find Horror Movies Cathartic, but Maybe Not for the Reasons You Do
It's generally accepted, even by non-fans, that the horror genre can be cathartic. I even wrote an article about that topic (which was later turned into a downloadable infographic).
For something to be deemed "cathartic," it needs to provide some form of psychological relief. You may find catharsis through horror movies because you relate to the characters in some way (the survivors, killers, monsters, and/or victims) and feel validated in your own personal/life experiences outside of the screen's portrayal.
Or, you may get that psychological relief simply in the form of being entertained! Laughter is the best medicine and, for horror fans, there's a wonderful hilarity to be found in some of the absurdly outside-the-norm situations found in their favorite films.
And I agree with the above. I "feel" those reasons too. Relating, in some way, to what's on screen. Enjoying and finding relief in entertainment. All that good stuff.
But… The main reason, my secret-until-now reason, that I love horror is a reason I've never heard spoken aloud until two months ago:
Horror makes sense
So much of the real world is absolutely baffling to me.
I spent most of my life an anxious, neurotic mess. I was deeply depressed for over a decade. Children, even highly intelligent children, are allowed to be simple and it's easy to meet (and exceed) expectations. Adults demand more. Though I've always had trouble determining exactly what that "more" really is.
It's like everyone else just magically "knows" what's up. Or they were given some sort of manual detailing the unspoken "rules" (but I guess I slept in that day?). Meanwhile, I usually have no real idea why people are so emotional about things that make little-to-no sense to me.
I can tell they're upset — which is stressful and highly upsetting to me too (I don't cope well with conflict, and I feel saddened because I genuinely want everyone to be happy) — but I seldom know why. And people get even more upset when you ask! Which is even worse because then they're doubly upset (with whatever irked them in the first place and me).
My close friends (lovingly) tease me about being a "robot" or an "alien." I do a lot of "dumb" things because I interpret almost everything literally. Most sarcasm goes over my head. I'm often accused of "lacking common sense" due to my tendency to be overly naive/trusting/gullible. I have a "black and white" way of processing things that's gotten me into trouble far more times than I can count.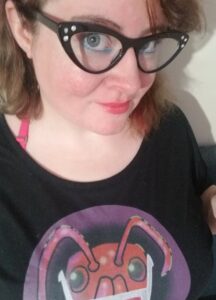 Humans and their strangely emotional way of dealing with things confounds me! They make up rules — via constitutions, laws, commandments, etc. — to tackle problems in logical ways, but they seldom follow their own rules. It's extremely confusing! I don't get it.
I've spent the bulk of my life quietly observing people. Studying them. Trying to learn their mysterious ways in order to effectively mimic their behaviors enough to get by.
In my younger day, much to the chagrin of my family, I often went out of my way to befriend truly awful people. Grouchy, negativity-filled, manipulative narcissists were intriguing because they were extra puzzling and I (mistakenly) thought the intensity of their perplexity meant they had more to teach me about humanity.
In my thirties, I finally figured out what my parents and more normal-brained (genuine/true) friends tried to tell me all along: Some people are just A-holes.
I "get" my closest friends and my parents about 90% of the time (and I think they "get" me at around the same percentage), but there's only one person I "get" — and who "gets" me — 100% of the time. I married him. Frank makes sense to me.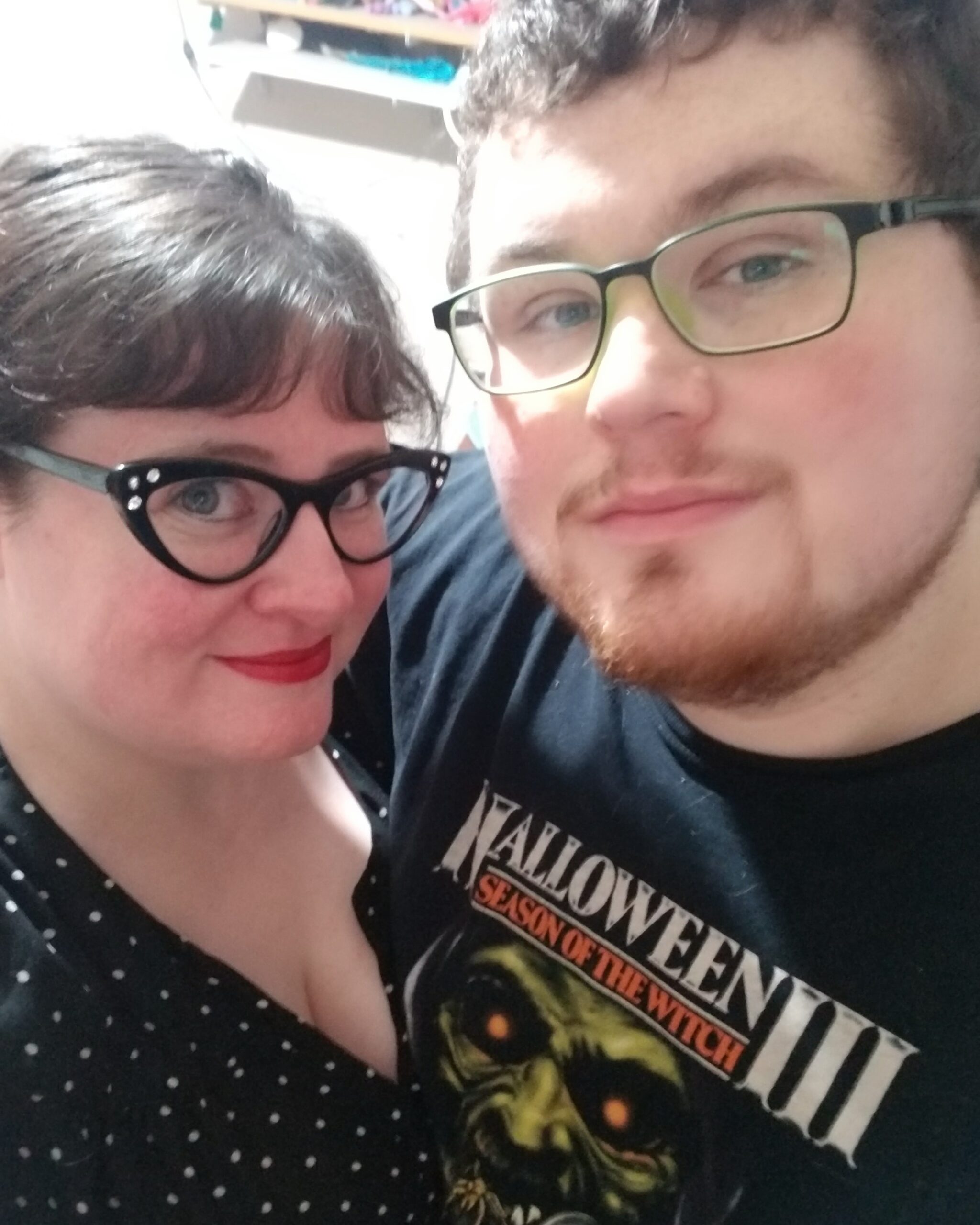 The horror genre — or at least the horror niches I love the most — make WAY more sense to me than the real world.
A couple of months ago, Frank introduced me to the television series Supernatural. He and our pal/HorrorFam.com co-founder Christi are longtime fans, but I'd never seen it. (We just started season 7 — no spoilers, please!). But, in season one, episode 15, Dean Winchester said the following:
"With our usual playmates, there's rules. There's patterns. But with people… there's just crazy."
You should've seen my ecstatic grin in that moment! Even though he's a fictional character, Dean spoke aloud my main, most private, lifelong reason for loving horror:
Monsters, demons, and assorted creatures have rules.
Fred Kreuger, the pedo, is disturbing and utterly confusing because he's a human not bound by rules — his motives are baffling and his actions deeply distressing. But as a dream-hopping monster? Freddy Kreuger suddenly makes sense. He's bound by the rules of his powers. He's now a puzzle with a solution.
Even the "tropes"/cliches found in horror films are, at their core, "rules" of the genre's world. Check the seat behind you in your car. Don't go into the basement alone. Make sure the killer is actually dead (and take his dang weapon!) before walking away. I may stumble over the secret rules of real-world society, but I'm hella savvy in the horrorverse!
I love horror films, shows, and books because they have rules that are actually followed. The horror genre makes sense in a way that no other genre does. Most emotion-fueled dramas and romances ("Why doesn't she just tell him how she feels?!") are frustrating. Horror flicks? They're like snuggling up with a comforting, well-loved, plush toy.
And horror comedies are especially special to me. They have the same comforting rules with the addition of humor. When I actually "get" the jokes in comedies, I'm extra delighted and laugh extra hard.
So There You Have It: Why I Love Horror!
I'm honestly surprised you made it this far!
Well… there you go, I guess. Now you know.
It still feels strange sharing all of this. As of writing this sentence, I have zero clue how this post will be received. I've never heard my specific reasons for loving the genre mentioned before, even among horror fans. Maybe sharing the depth of my weirdness will turn people away.
Or maybe you're indifferent — simply hoping that there will be something more traditional (a listicle of nostalgic faves? a review of a rare indie gem?) posted next week.
Or, maybe, you have similar reasons for loving horror that you never felt "right" about sharing because no one else had. If that's the case, I hope this post was a comforting validation of your preferences. It's okay: I'm "weird" too.
Become a Patron!