A subgenre of the giant umbrella of general horror, body horror movies take a closer look at blood, guts, and gore within the realm of the story, creating movie theater walkouts, sensitive people fainting, and many disclaimers before you view (whether it be from a review, website, or brave friend who saw it first).
A good body horror movie is a true gem, since many are either too cheesy, not cheesy enough, not realistic, or just plain silly. A great body horror film is just the right mix of fun, gory, gross, and thought-provoking – a movie you want to look away from, but you just can't, and that's okay.
So, here's a list of 20 of my personal favorite body horror movies that are currently streaming, and why I think you'll give these a hand (pun intended)! This probably goes without saying, but some of the images accompanying this list are kinda gross…
1. American Mary (2012)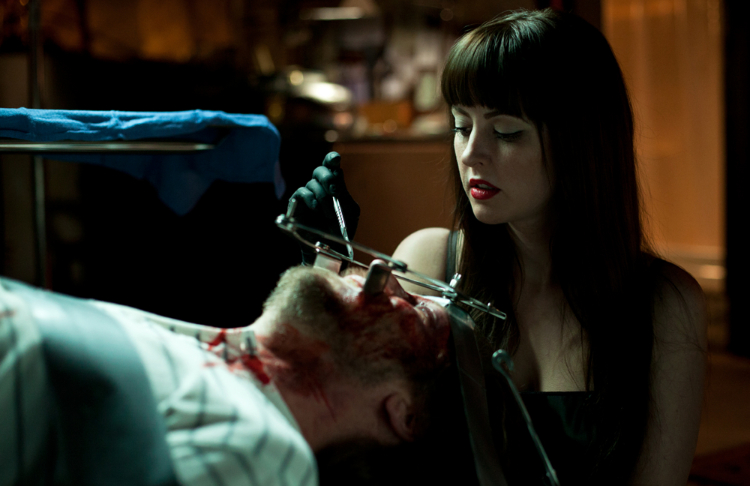 Starring one of my absolute favorite genre actresses, Katharine Isabelle, American Mary introduces us to surgical student Mary Mason. Directed by the skillful Soska sisters, this bloody body horror flick is fun from start to finish. Mary's education goes a bit sideways after she attends a questionable party alongside her professor and begins a treacherous journey down a sketchy road to make money and regain her own confidence.
American Mary is a girl power movie packed with great effects and more blood than you could imagine. Despite the unpopular ending, I absolutely adore this movie and told Jen and Sylvia so when I met them one year at Texas Frightmare. Peep the directing duo in a cameo role you won't soon forget.
Watch American Mary for free on Tubi.
2. Contracted (2013)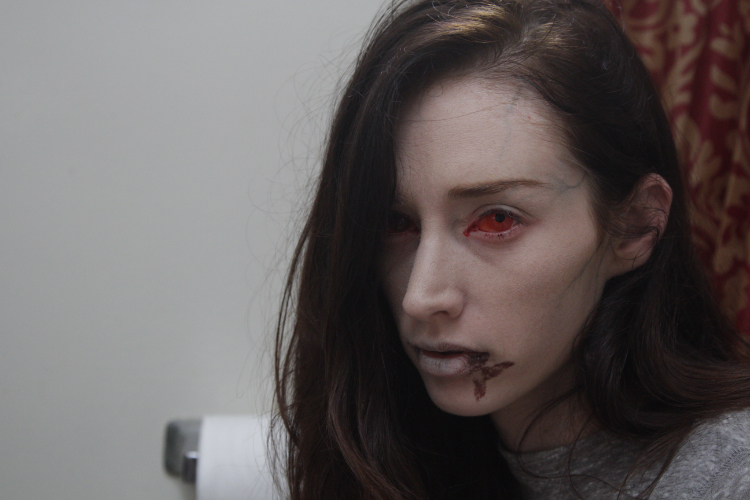 What's truly scary about Contracted is the fact that it's set in reality. What young person hasn't worried about getting an STD after a night of unprotected sex? For Samantha (Najarra Townsend) it's a bit more harrowing than a rash; it's a life-altering metamorphosis.
There's a lot going on in Contracted, and I love every bit of it. And yes, there are some scenes that even the most hardened horror fan may gasp at!
Watch Contracted on Plex or Roku.
3. Brain Damage (1988)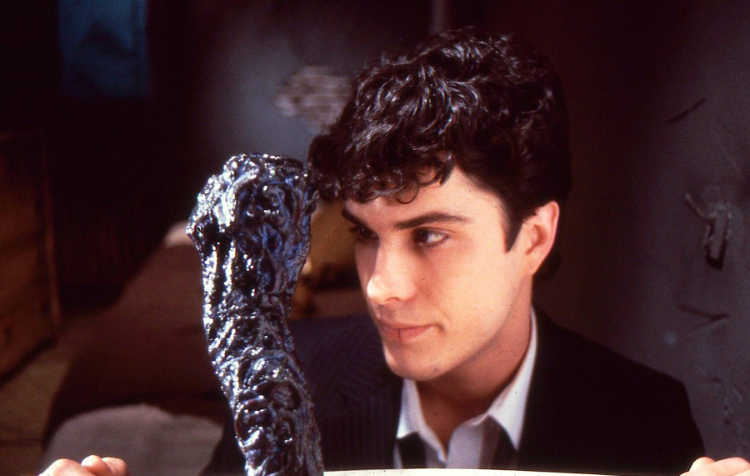 I have to hand it to Frank Henlenlotter for making some of the most memorable films of the '80s, and Brain Damage is no exception. The story of Brian (Rick Hearst) is not only unique but, let's face it, utterly hilarious.
If Brain Damage doesn't crack you up, I'd check for a pulse! With practical and digital effects only achieved in the golden era of the '80s, this movie serves up more smiles than scares, but the parasitic parable is utterly delightful. If you haven't seen this one, by all means, slither to your nearest streaming service and attach yourself to the screen!
Watch Brain Damage for free on Tubi.
4. The Autopsy of Jane Doe (2016)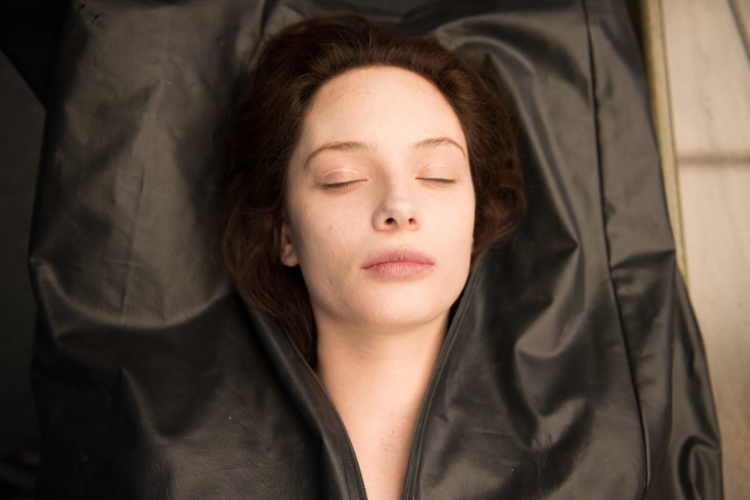 This moody, creepy UK film had me checking around corners for days after viewing. Set in a morgue, it's the story of a father and son coroner team who are examining the body of an anonymous woman, and what they find isn't too run-of-the-mill.
The underlying tension throughout The Autopsy of Jane Doe coupled with sparing sound, eerily lit rooms, and the unraveling of a mystery make for such a wonderful movie. Watch with the lights on!
Watch The Autopsy of Jane Doe on Roku.
5. Frankenhooker (1990)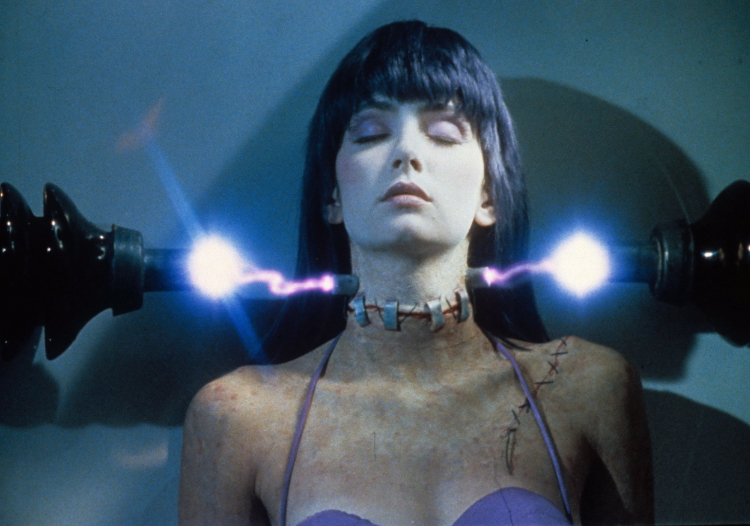 Henlenlotter struck gold with this zany tale of a medical student who basically Frankenstein's his dead girlfriend with exploded hooker parts. Make sense? It really doesn't, but you won't care because you'll be laughing too hard. The scene with the hookers exploding will forever make me giggle out loud – sheer perfection. Definitely tons of bodies, but not a lot of horror!
Watch Frankenhooker on Pluto, Tubi, or Vudu.
6. Re-Animator (1985)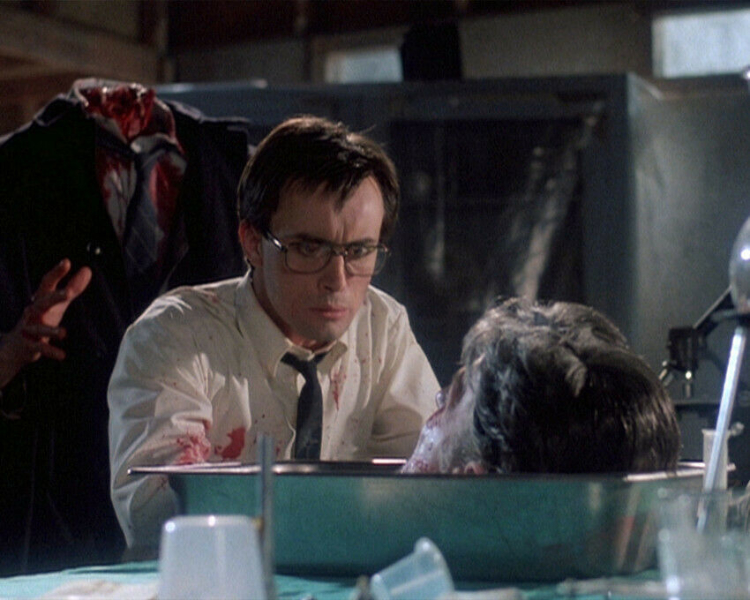 There's not much to say about this classic steeped in H.P. Lovecraft lore, but it's an absolute horror necessity for fans of all ages. The wild tale of a medical student's experiment gone awry, Re-Animator is capped by iconic performances by Barbara Crampton, Jeffrey Combs, Bruce Abbott, and David Gale. "Cat dead, details later," is simply legendary!
Watch Re-Animator on Shudder.
7. Ginger Snaps (2000)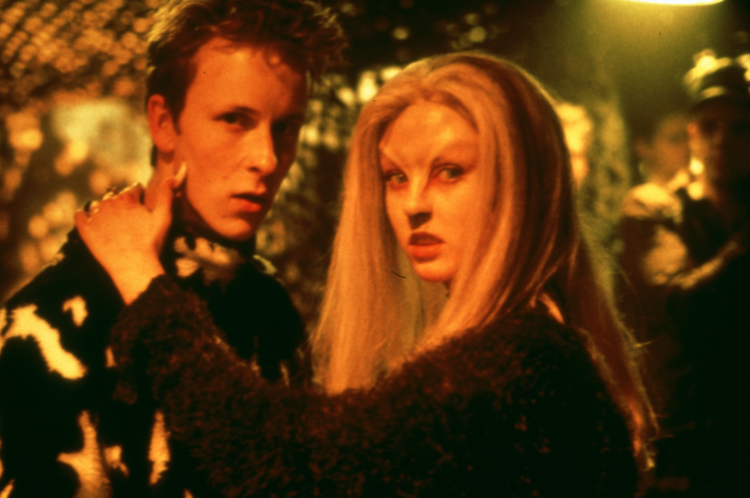 One of my favorite horror films of all time, this Canadian gem starring the ridiculously talented and stunning Katharine Isabelle and the amazing Emily Perkins is the perfect parallel between lycanthropy and puberty. A coming-of-age tale like no other, the effects in Ginger Snaps are subtle, beautiful, and bloody, making it a werewolf-themed body horror movie with tons of re-watch value.
Watch Ginger Snaps on Shudder.
8. Excision (2012)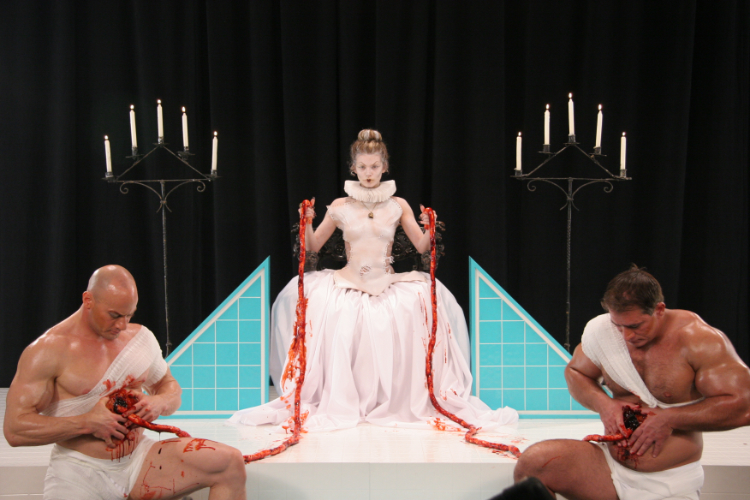 Excision is kind of a hot mess, but you'll definitely enjoy the ride. AnnaLynne McCord plays a teenage girl with a fascination for medicine – namely, surgery. Does it matter that she's not experienced, licensed, or educated in surgical procedures? Not one bit, but it may make you queasy!
Watch Excision on Tubi.
9. Starry Eyes (2014)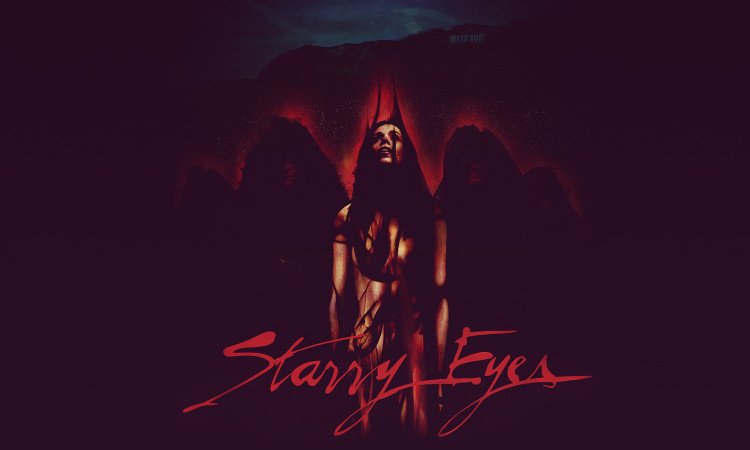 A perfect vehicle for breakout horror star Alexandra Essoe, this is a fun film about a young woman intent on becoming an actress in the competitive urban jungle of Los Angeles. How far will she go for fame? You may be surprised!
Starry Eyes comes to a striking climax that you'll love and satisfies your craving for blood and guts as well as entertaining endings! I never get tired of this movie, and hopefully, you won't either!
Watch Starry Eyes on Peacock, Vudu, Tubi, Amazon Prime, or Pluto.
10. Let Her Out (2016)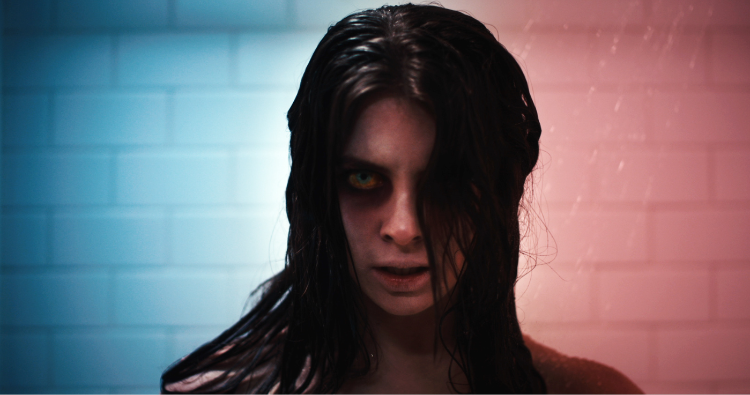 Let Her Out is an indie that came out in 2016. However, I didn't hear about it until last year, and I was so intrigued.
Let Her Out the story of Helen, played by Alanna LeVierge, a woman who's in an accident, and afterwards, begins to have weird symptoms. She discovers that she's not the one behind the wheel in her own body – and you simply can't look away as the movie hustles to its inevitable (and bloody) end!
Watch Let Her Out on Amazon Prime or Tubi.
11. Titane (2021)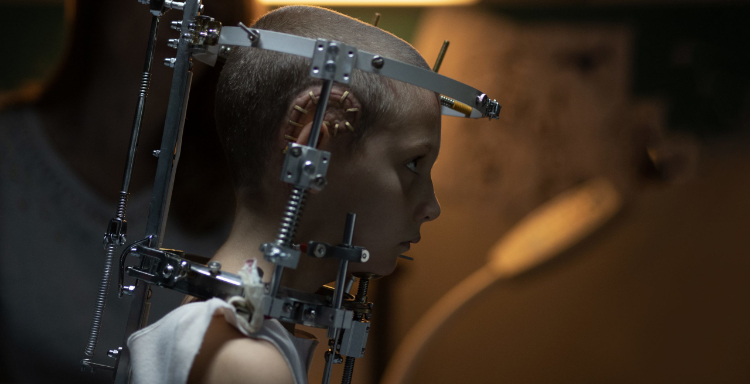 After I watched Titane and had to think about it for a while. What did I just see? What's happening here? Why am I crying? Discover the answers to these questions and more when you meet an unconventional woman with emotions she can't control and urges she won't resist!
Watch Titane on Hulu.
12. Teeth (2007)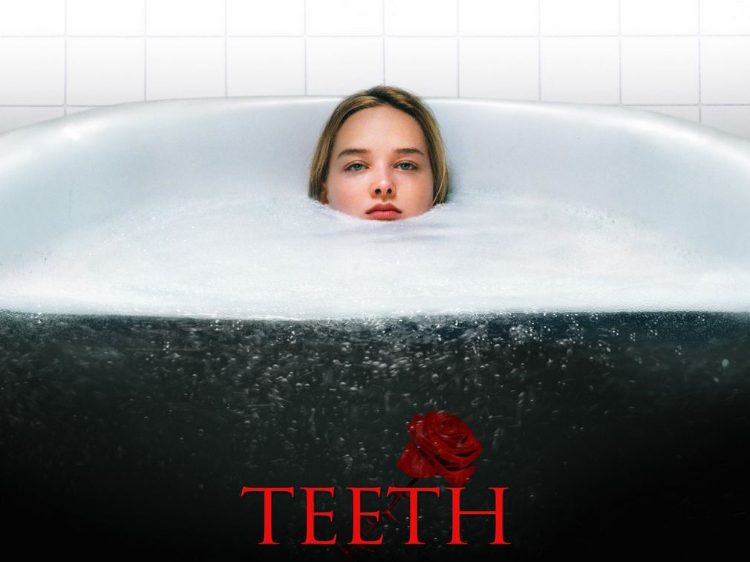 If you know, you know. This hilarious and heartfelt horror comedy focuses on the myth of vagina dentata through the lens of Jess Weixler (Dawn O' Keefe), a chaste teenager who finally meets a boy she wants to hook up with.
Though there are some scenes that may make you cringe, Teeth is altogether hysterical and the perfect body horror flick when you want something fun.
Watch Teeth on Tubi, Amazon Prime, Vudu, Plex, or Pluto.
13. It Follows (2014)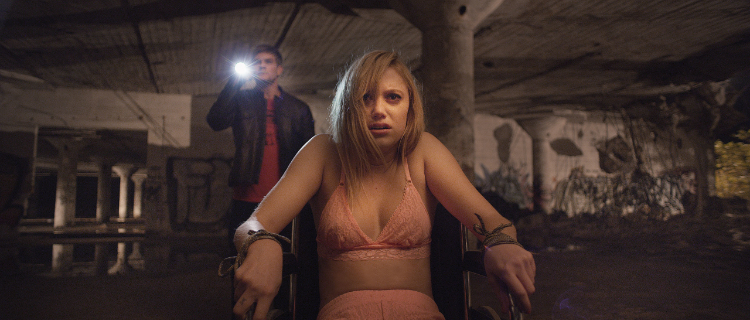 Truly creepy, It Follows was the perfect film to screen in a near-empty theater. This movie has incredible pacing that creates a strong sense of unease and ratchets up the dread even deeper as it goes along.
Amazing kills that instill the urge to look away (DON'T!) along with a cool storyline and a showstopping performance by Maika Monroe, this 2014 film turns the supernatural genre on its head with a relevant storyline and eye-popping effects. And yes, I did jump, what of it?
Watch It Follows on Netflix.
14. Audition (1999)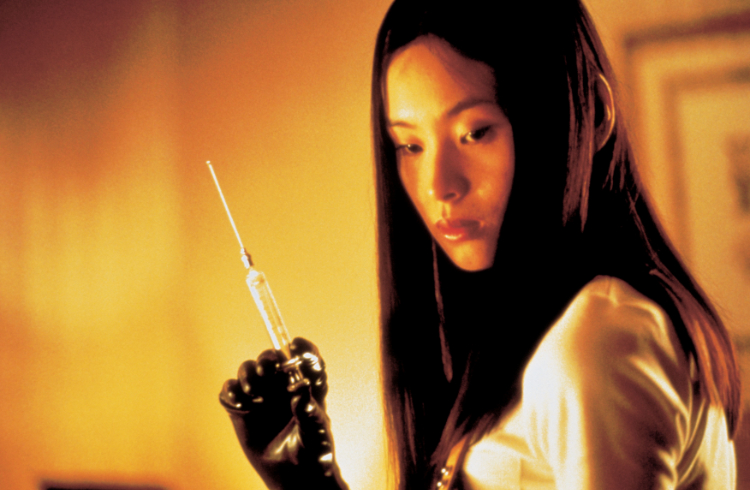 If you haven't seen Audition AKA Ôdishon, I won't say much. It's a genre classic for a reason, and all I'll say is that it's a slow burn where not much happens in the first half of the film but, believe me, the payoff is delightful and worth every second it takes to get there!
Watch Audition on Tubi.
15. Society (1989)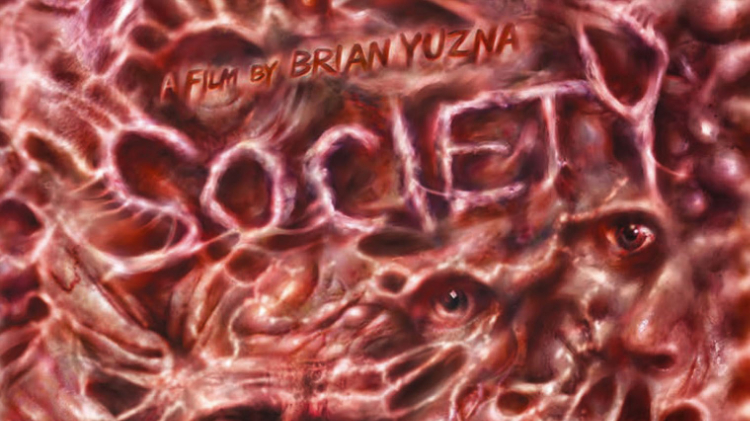 Society is everything a cheesy horror movie from the '80s should be. The heady combination of '80s fashion, cars, music, and the LA lifestyle makes this movie irresistible — and when you find out what the wealthy parents in this high-end Beverly Hills neighborhood are up to, your jaw may drop.
Featuring the most fun practical effects 1989 had to offer, Society is really weird, which is why it isn't talked about half as much as it should be. If you haven't seen it, turn it on! You'll thank me when you get to the end.
Watch Society on Amazon Prime and Shudder.
16. May (2003)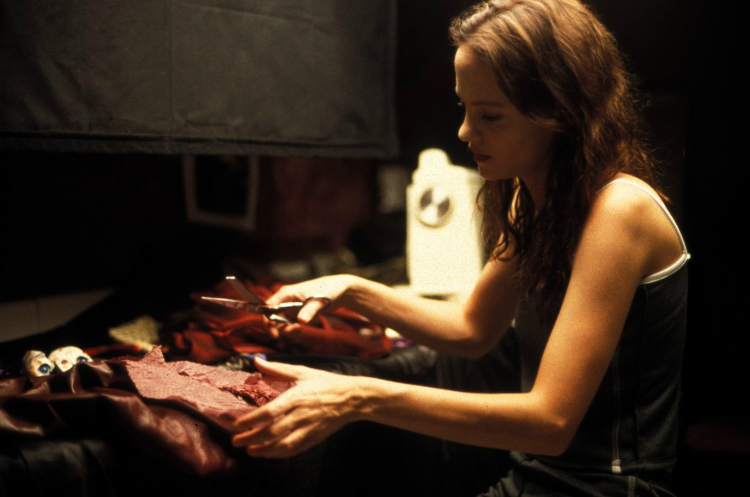 The first time I watched May, starring Angela Bettis, Jeremy Sisto, and Anna Faris, I was really creeped out for a variety of reasons. Bettis' performance as a young woman who doesn't quite fit in is spot-on, and May takes her mother's advice about 'making friends' to heart.
Part Frankenstein and part coming-of-age romance, this wild movie from 2003 has so much going for it. Directed by Lucky McKee, May will move you in ways you never imagined a body horror film could!
Watch May on Amazon Prime or Tubi.
17. Rabid (2019)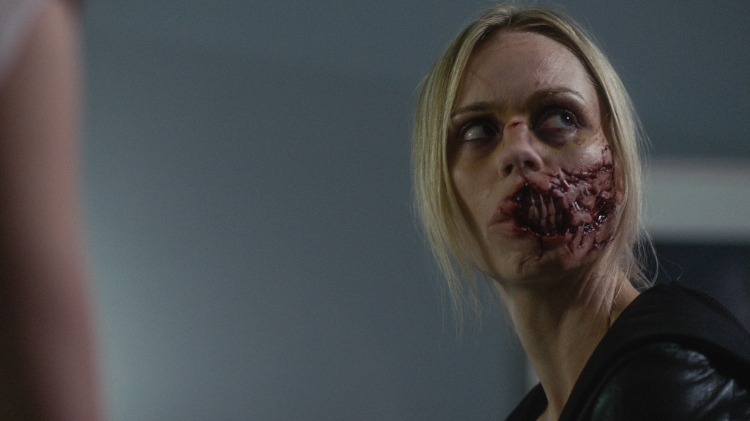 There are two versions of this classic film – the 1977 David Cronenberg classic, and the revamped 2019 version helmed by our favorite horror-director duo, the Soska twins. For this article, I'll discuss the newest version of Rabid, which I think is a super-fresh imagining of the legendary '70s classic.
A beautiful woman (Laura Vandervoort) is in an accident and must undergo plastic surgery, but the side effects are a little more extreme than usual! Check out the gnarly effects in this blood-soaked body horror movie!
Watch Rabid on Amazon Prime and Hulu.
18. Terrifier (2016)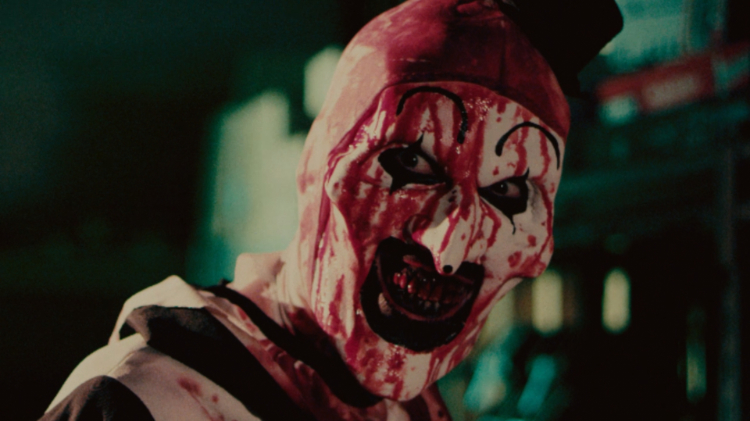 I have so much love for Terrifier, a true passion project for writer/director Damien Leone and star David Howard Thornton. These guys have put so much love into this film, and it's apparent from the start.
A cute, fun, Halloween night story turns deadly when Art the Clown (Thornton) stalks the streets for his next prey. Starring one of the coolest kills I have yet to see in film, Terrifier hits the nail on the head when it comes to humor, horror, and gore, creating a perfect storm of cinema for genre fans. Look for the sequel, out in 2022!
Watch Terrifier on Tubi, Vudu, Plex, and Amazon Prime.
19. Dead Ringers (1988)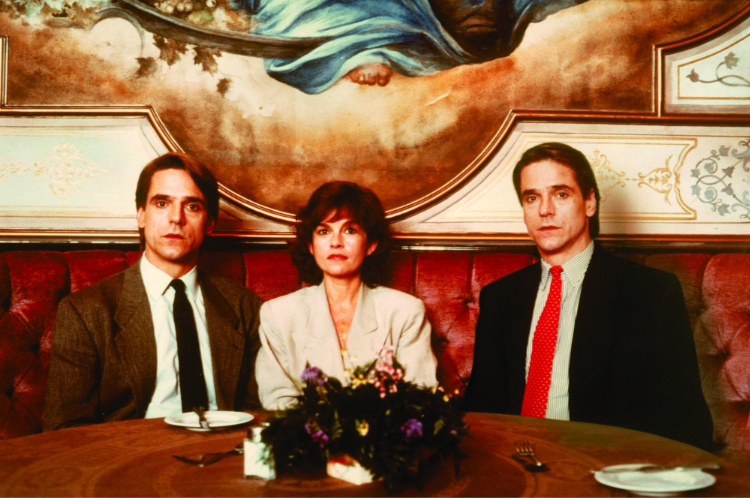 Dead Ringers was the first David Cronenberg film I ever saw, and boy, did it make a lasting impression. Jeremy Irons stars as twin doctors in this taut 1988 thriller. It's creepy, gross, icky, and makes you feel like maybe you shouldn't be watching this intensely private glimpse into the brothers' lives, but it's oh-so-satisfying as the film comes to a chilling close.
Watch Dead Ringers on Amazon Prime and Hulu.
20. The Blob (1988)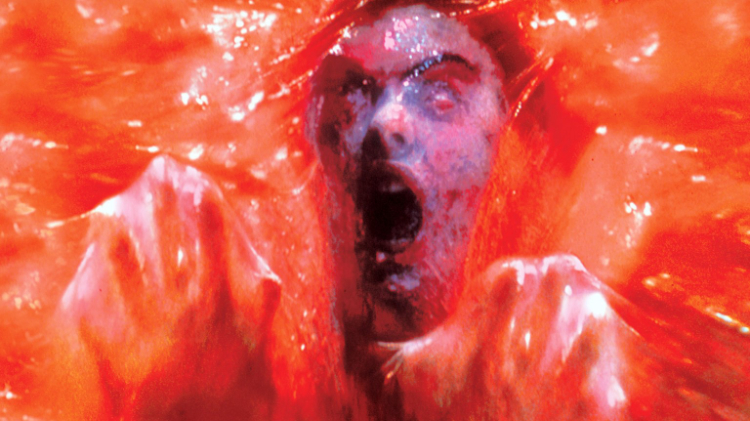 There are multiple iterations of The Blob, but the one I love most is the 1988 version (with special effects painted by the amazingly talented Rob Tharp, genius artist and father of one of my best friends and who I share this site with!) starring Shawnee Smith and Kevin Dillon.
This sci-fi story was a big-budget release and has all the trappings of an '80s film, which I love! It's also got great special effects, an engaging storyline, incredible actors, and it's just a blast to watch. [Editor's Note: My dad, Rob Tharp, also worked on From Beyond, another great body horror film – that's not currently streaming – and shared a funny/sad story about it as an aside when he talked about his FX work on Beetlejuice! -Lauren*]
Watch The Blob on Amazon Prime and Roku.
What are YOUR favorite body horror movies? We know there are a TON more body horror films — like Videodrome, Slither, The Fly, etc. — but they aren't streaming right now so… should we revisit this topic/list again someday? Let us know!!
Become a Patron!
Images purchased via MovieStillsDB.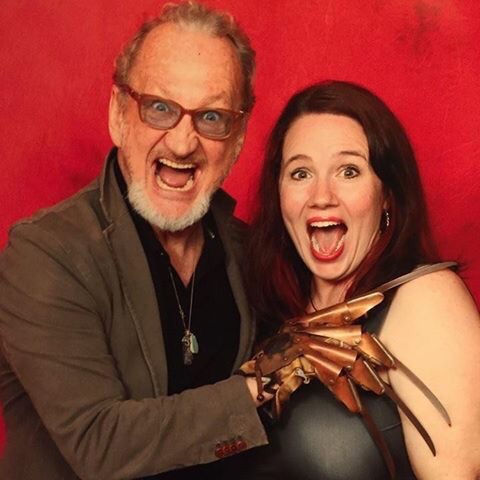 Christi Bandy has been writing and editing professionally since 2010. Her first horror movie, A Nightmare on Elm Street, began her lifelong love of horror. Christi also loves coffee, shopping, reading, tattoos, and Halloween.