It's been a while hasn't it, Fam? As I continue to go through health struggles, I'm unable to be at my desk as much as I used to be. But my heart is always here at HorrorFam.com and, when my body allows, I'll try to create updates. Today is one of those days…
Today, October 22nd, is also the anniversary of Halloween III: Season of the Witch!
And, while we've already shared a lovely guest post by Jtech843 on why everyone should give Halloween III a chance, I just have to share my thoughts on it as well. I just gotta! A relatively pain-free morning AND it's the anniversary of one of my fave Halloween-themed movies? Yeah. I'm going for it. Strap in!
I Was Late to the Party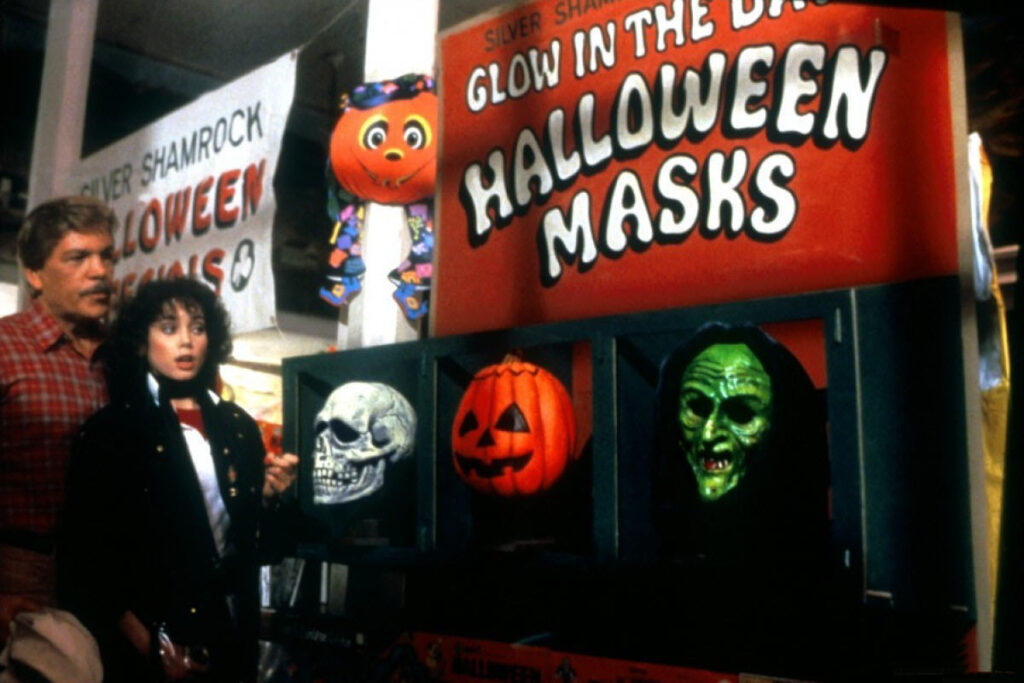 I didn't watch Halloween III: Season of the Witch for the first time until I was in my twenties. I know. Shaaaaaaaaaaaame. Shame on me!
That said, when I did finally watch it: I loved it!
I loved it so much that I brought it up when I went home for a holiday dinner with my parents. To my surprise, my dad said, "Oh yeah? We worked on that before you were born!"
Naturally, I was floored. Here I was recommending a movie to my father that he'd worked on! I was sitting there with my mouth hanging open and he was like, "Yeah. You didn't recognize Don Post Studios? We painted the Halloween masks for the movie."
Uh… Okay? Time for a rewatch! Holy cow.
And then my mom chimed in with "Everyone hated that movie when it came out! We couldn't give those masks away!!"
Whaaaaaaaaaaaaaaaaaaaaaaaaaaaat?!
My "Hot Take" Has Since Cooled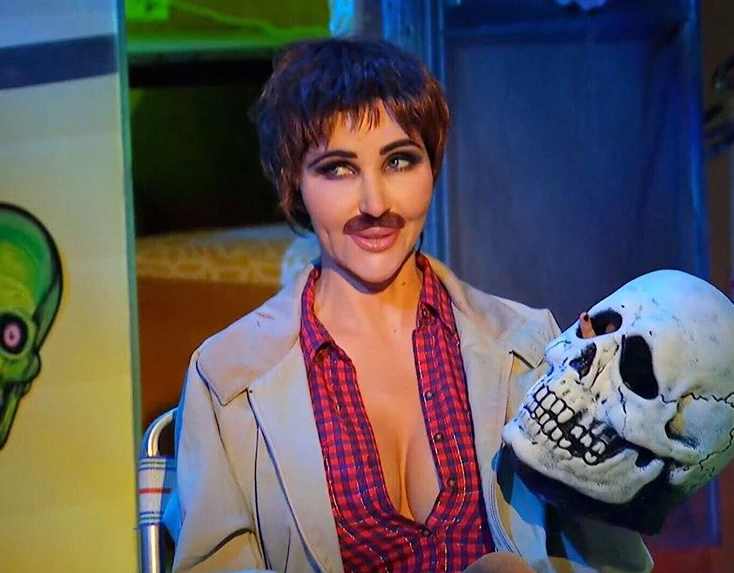 At this point, I think it's common knowledge among horror fans that Halloween III: Season of the Witch was loathed upon release. Even in my twenties which *cough* wasn't that long ago, it was still looked down upon. My enjoyment of the film was a "hot take" in those days.
Since then, the tides have turned. That "hot take" has cooled considerably as more and more horror fans admit that Halloween III is a goofy, thoroughly entertaining, festively fun little horror flick — with or without Michael Myers. It stands on its own.
I could be wrong, but I think Diana Prince AKA "Darcy the Mail Girl" on The Last Drive-in with Joe Bob Briggs contributed a lot towards breaking the stigma that came with horror buffs admitting that Halloween III is actually a heck of a lot of fun to watch.
Her unashamed joy regarding the film — and consistency with poking Joe Bob to give it another shot after originally giving it only half a star — was infectious. The love started to pour out.
Now, it's a "hot take" to hate the movie! Which I find very amusing. People are funny.
Add Halloween III to Your October Watch List!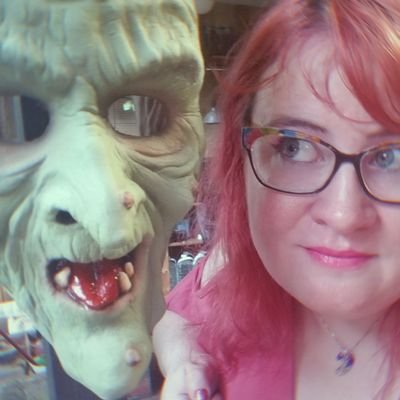 Halloween III: Season of the Witch is a special film for me. It went from being a fun Movie Night viewing to a part of my family's legacy. I went from being hated for loving it to being embraced.
It's festive, it's highly creative, and it even has quite a few (admittedly unintentional) laughs. At 98 minutes, it's the perfect length to leave you feeling satisfied without hurting your body (if you have issues with sitting).
It really captures that Halloween "feeling." The Silver Shamrock jingle, counting down to spooky holiday festivities, gets you pumped! If you watch Halloween III: Season of the Witch in October, it's hard not to join in on the tingle of anticipation…
In my thirties, after life has kicked me around a fair bit, getting to reclaim that youthful exuberance — that innocence of sincerely looking forward to something (even if, like the film, it goes rather awry in the end — even if only for 98 minutes means a lot.
I've watched Halloween III: Season of the Witch several times now. Last year was a special joy — newly wed, my husband Frank and I sat down and watched Halloween III with my parents. We were very tickled when they'd pause the movie to point out their work areas at Don Post Studios (featured heavily in the film) and share stories from back in the day.
Although I'm the daughter of mask makers, the only mask I actually own is a Don Post Studios "Hagatha" mask — the witch mask featured in Halloween III. One of our co-founders also owns only one mask: A Halloween III Don Post Studios skull mask!
If you haven't already, add Halloween III: Season of the Witch to your October moving-watching list! In fact, if you're free today, why not give it a "Happy Anniversary" viewing?
With Halloween either "cancelled" or in jeopardy across the nation, many of us have felt our usual holiday cheer fuel gauge running on empty. This sweet oddity from 1982 may be just the thing you need to bring your spirits up a notch!
Happy Anniversary, Halloween III: Season of the Witch! I look forward to watching you many, many more times.
Become a Patron!
###
Unless cited otherwise, all images featured in this post were via MovieStillsDB.com