I was recently approached by NFFTY (National Film Festival for Talented Youth) and asked if I'd be interested in watching and writing about the short horror films they're showcasing in their 2023 festival. Of course I would!! I love watching short horror films.
Plus, this experience gave me a ton of up-and-coming horror creators to follow on social media! And you should too, if you're able to. I've linked to each of their profiles for easy access — just click each director's name to get to their Instagram accounts. (I struggle sometimes figuring out who's real and who's a bot online, so horror-relevant recommendations for social interactions are always appreciated!).
I felt honored being chosen to watch these short horror films — all by amazing filmmakers age 24 and under! — before they're released to the public next week. I also felt very happy/relieved that they were all REALLY GOOD! First films by young filmmakers are always interesting, but quality can vary greatly… Not so here. These were all top-notch shorts! I'm very excited to see what these youngsters make next, especially if they continue creating for the horror genre!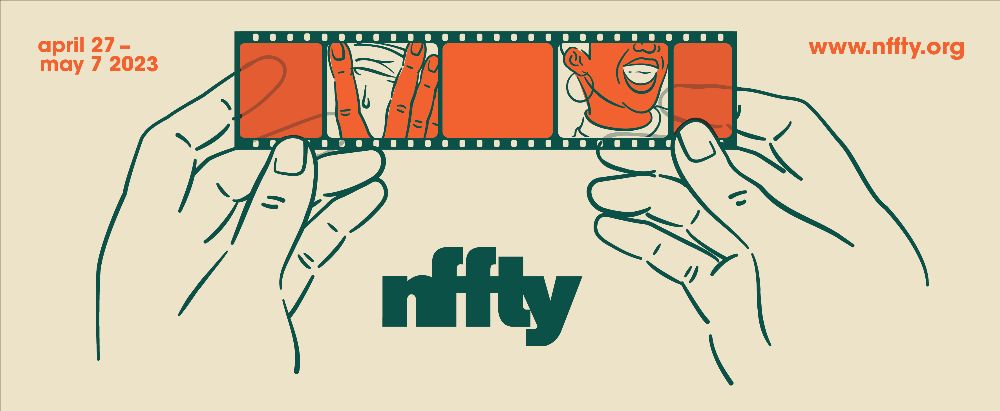 NFFTY's 16th annual film festival will take place in Seattle, Washington from April 27 – April 30, 2023. If you can't make it in person, they have a virtual pass for online access to the festival available from April 27 – May 7, 2023. (HorrorFam.com gets zero monetary kickback for telling you about the festival and this is not a sponsored/paid for post).
Here's what you'll be watching if you're in the audience for the "Thrills & Chills" and "Uneasy Street" horror shorts presentations:
Thrills & Chills Films:
The "Thrills & Chills" collection was my favorite overall, just based on personal preference. These horror shorts were MY kinda horror: Creepy/scary with a little bit of a wink. They each left me with a big grin! And that's not to say they didn't have genuine horror elements (they most certainly do!) or that they don't give you things to think about afterward (I've been thinking about three of these films for a few days now!!), but they're also very fun. I love that!
Ring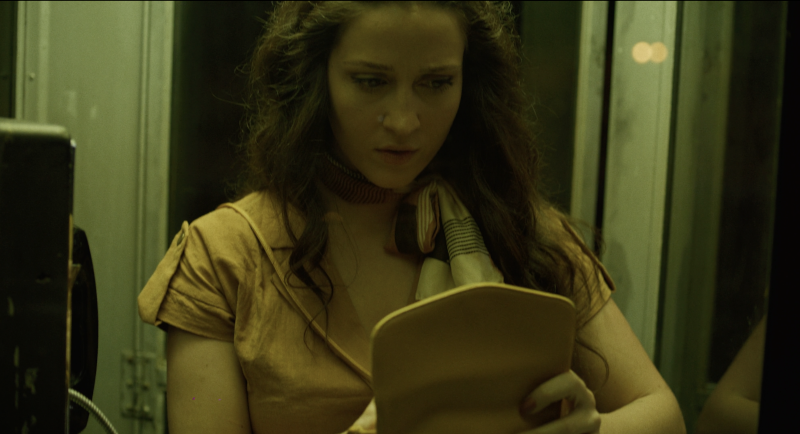 Ring by Jackson Stofka keeps you guessing right up to the last second. Is it called Ring because the main character repeatedly rings a doorbell? Is it because a telephone booth is an essential element and phones ring? Or is it because someone's going to (w)ring her neck…?
This one was good fun! A big part of the enjoyment is knowing that something scary/bad is going to happen, and there are several reasons to "justify" any number of bad things happening at any given moment(!), but never knowing what or when.
L'abattu Des Vents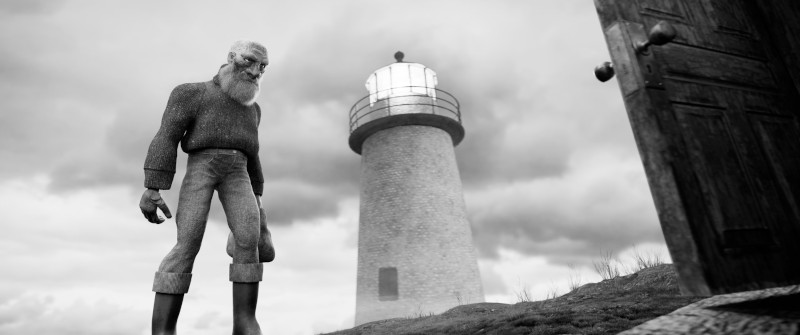 L'abattu Des Vents by Félix-Antoine Garneau-Chouinard and his remote team of five friends was heavily inspired by The Lighthouse (2019) by Robert Eggers. It's about a lighthouse keeper, living alone on an island, slowly going insane.
According to the director: "The five of us had the vision of a computer generated movie with a stop-motion look. This translated into a clay puppet-looking character living in realistic environments. The animation is fluid, but the expression changes are jerky, reminding those of stop-motion animation."
If you were wondering, as I was, what L'abattu Des Vents means, I'll save you the trip to Google Translate: "The blowing of the winds."
Photocopy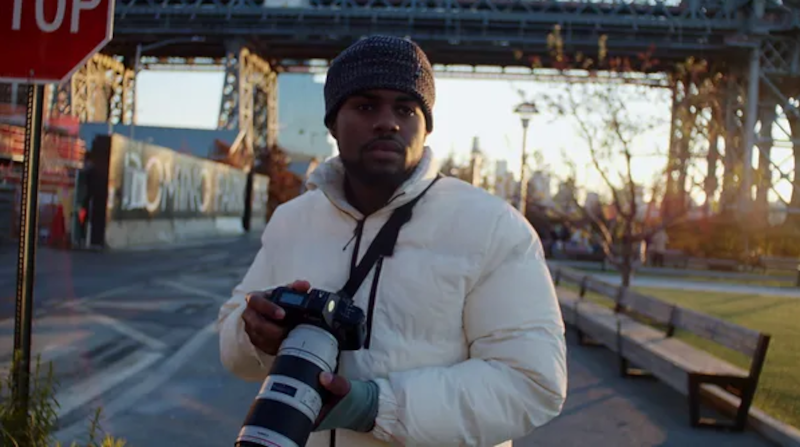 Photocopy by Mike Klubeck is a wonderful nightmare. Imagine walking along only to look up and see YOURSELF just a little bit ahead of you. Presuming you aren't an identical twin, that would be pretty darn freaky! That's what Photocopy is about.
The main character, a photographer, begins questioning his very reality as he keeps seeing his doppelgänger around town. Imagine the horrors (and awkward situations!) that could occur when someone with unknown motives is wearing your face around town. What if they do something evil and people think it was you? Or what if YOU are the evil one haunting them…? I'm still thinking about this one!
Reaper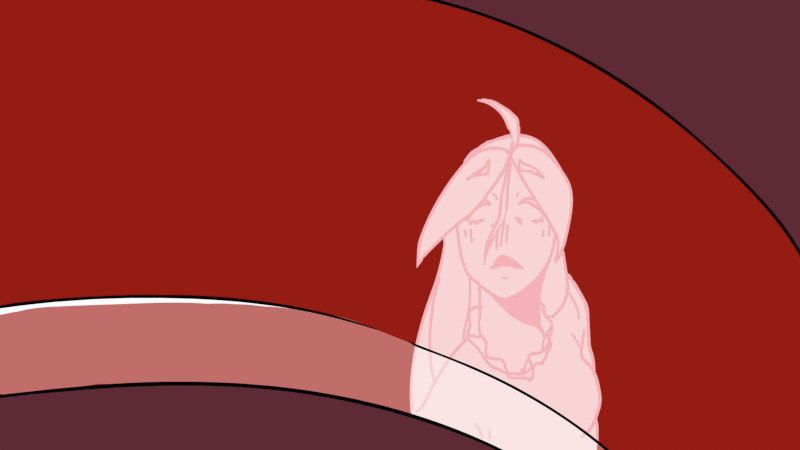 Reaper is the second film by Eva Ulreich to appear in an NFFTY showing. Her first entry, Anxiety, won NFFTY's "New Talent Award" in 2020… when Eva Ulreich was twelve years old! I'm not the best at math, but since this is only three years later, that means Eva Ulreich is still CRAZY YOUNG (one of the youngest creators on this list!) and she's also crazy talented.
Reaper is a frame-by-frame animation, made on Adobe Animate with a Wacom Cintiq 16, about a grim reaper whose come to collect a lost soul. Is the reaper something to fear or are they a welcome friend, making sure you don't have to cross over alone… when there are so many other, worse things, to fear.
There's Something About Ryan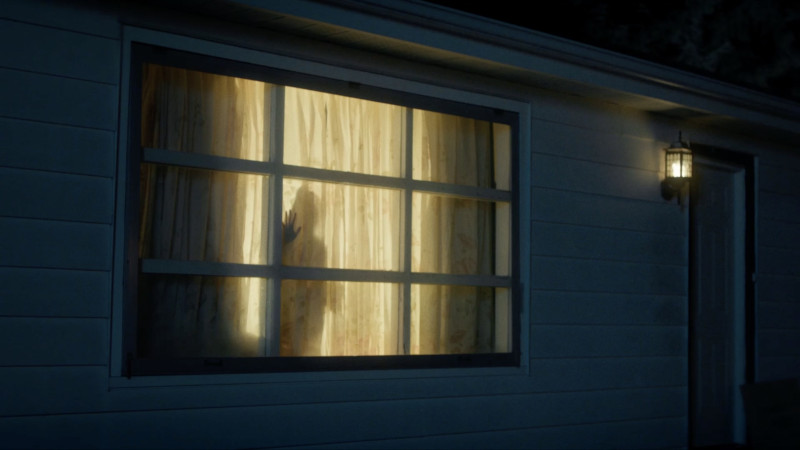 There's Something About Ryan by Jesse Padveen deals with several real-life horrors such as living with diabetes, taking care of loved ones, needles, snow, missing children (press X to "RYAN!!!"), fearing you're failing as a parent and spouse… Mixed with vampire-like creatures and classic horror elements!
This one should get a special award for introducing the world's strongest juice box straw 😉
Mileage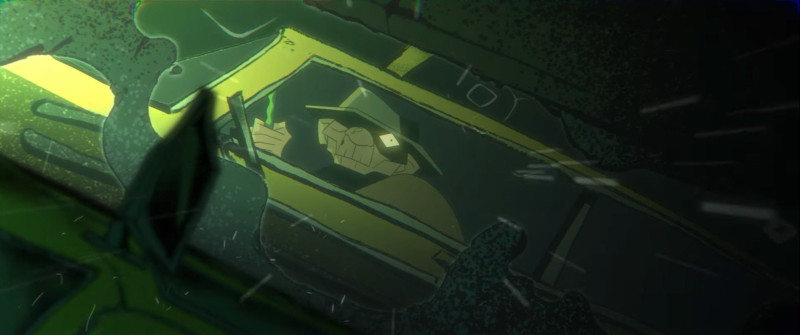 Mileage by Fuzzie Die Studios — Jennifer Wu (20), Kym Santiana (26), Ruyee Lu (20), Christopher Hsueh (22), Joy Zhou (20), Miranda Li (21), Nicole Taylor-Topacio (20), Ruby Saysanasy (22), Saul Benavides (21) — brought to mind the ol' Indiana Jones' quote: "It's not the years; it's the mileage."
As someone without a driver's license who depends on others to drive me around, this one was really effective for me, horror-wise. I don't want to give too much away, so I'll stick with the one-sentence description Fuzzie Die Studios gave for this piece: "A story of a taxi that transfers the youth of the passengers to the driver."
Mileage was one of my favorites!!
Things Could Be Better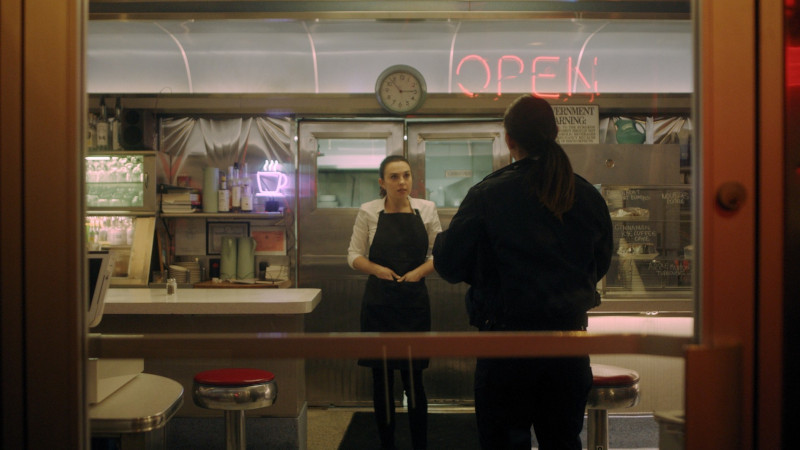 Things Could Be Better by Carter Kratkiewicz is just a snowball effect of cringe! It starts out with one major "oops" (a waitress working her last shift ever at a diner before leaving for NYC with her friend has just murdered her boss in the back room) and it just gets worse from there. And by "worse," I mean funnier with a higher body count. So… by worse, I actually mean better. It's a good time! lol.
Unlucky Charms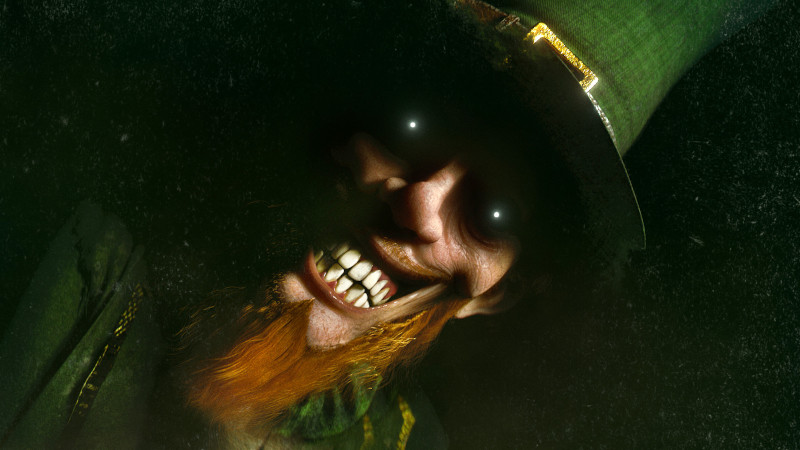 Unlucky Charms by Kris Theorin is the story of a bored cashier working the late shift at a convenience store who, after seeing a "Magic Munchos" cereal commercial, decides to collect all three prizes/toys and accidentally unleashes an ancient evil.
This animated feature was another favorite! My husband loved this one too (he wandered in while I was screening these and couldn't look away!). The animation is flawless, the leprechaun is hella creepy, and the "Magic Munchos" jingle is in the same family as Halloween III's bubbly "Silver Shamrock." You'll think about it every time you walk down the cold cereal aisle at the grocery store. An absolute must-see!
Uneasy Street Films:
The "Uneasy Street" collection of films are definitely in the right category! I already revealed that my personal horror preference leans more towards creepy fun (EC Comics, wacky 1980's horror > gritty 1970s horror, etc.), but I'm still able to recognize that the films chosen for NFFTY 2023's "Uneasy Street" presentation are really, really well done. You will feel uneasy. You will be filled with dread. You may even find "uneasy" turning to "queasy" as the tension just keeps ramping up and up and doesn't let go.
The Businessman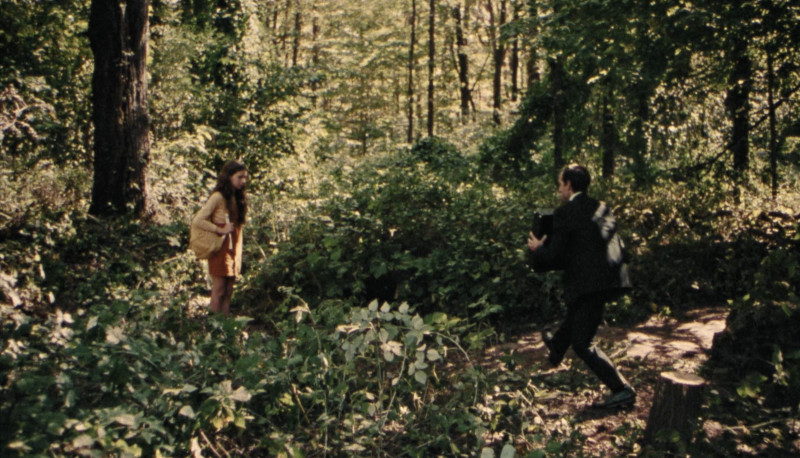 The Businessman by Nathan Ginter is the story of Lola who, on her walk home from school, runs into a mysterious businessman in the woods. As the businessman, Steven T. Gamble was absolutely mesmerizing. Since Lola doesn't say much and it's filmed more-or-less like you (the audience) are Lola/the one being talked to, getting a great actor for the role was absolutely essential to this piece!
As for the horror element, The Businessman tackles the all-too-real fear of financial insecurity. It's very uncomfortable.
Those Who Run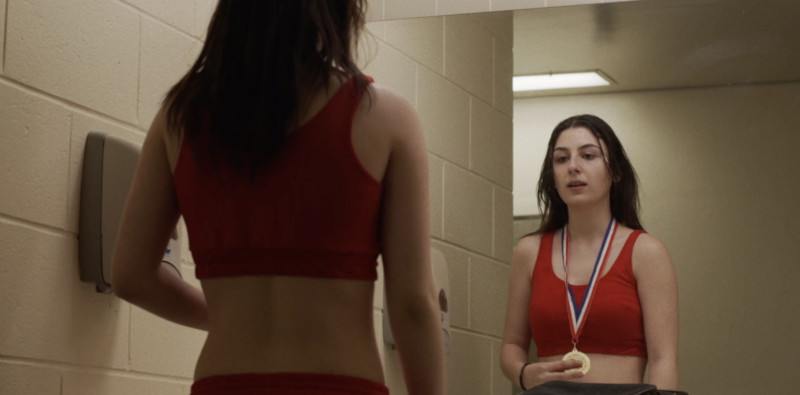 Those Who Run by Nick Milczarczyk takes the theme of running and, well, runs with it. A track star (literally a runner) is caught using "performance enhancers" by her rival and races to solve the problem. Her desperation leads to way more running — from her past, from the law, from herself…
Cabbage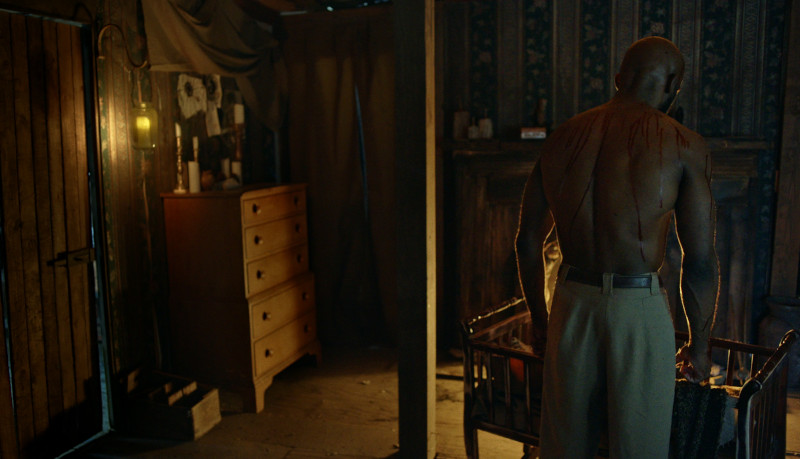 Cabbage by Destinee McCaster is a period piece that draws its horror elements from fairytales. The main characters, Mabel and Abraham, start out in a very grim situation — Mabel has miscarried their baby and their cabbage farm is dying due to lack of rain.
After a mysterious stranger appears, grim turns Grimm when Mabel and Abraham are asked to wager their True Love against what they want most in the world: A baby and rainfall.
Getting exactly what you want via a bet with a creepy man who appeared in the night? What could possibly go wrong?! You'll be looking at Cabbage Patch Dolls an entirely new way after this one.
Latchkey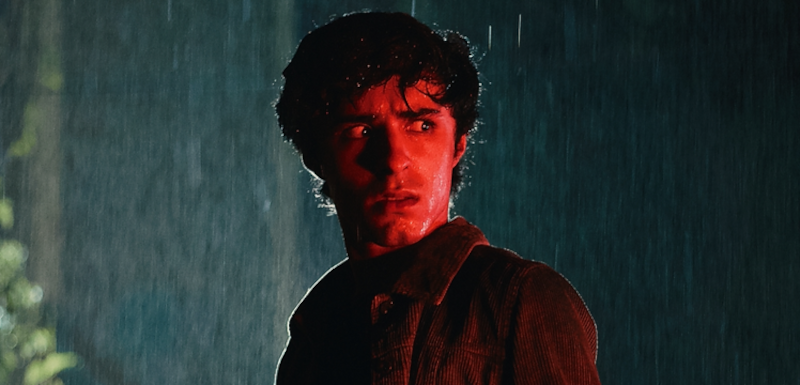 Latchkey by Quinn McHugh Fluet (Director/Writer) and Jack Caron (Writer/Lead Actor) is the story of two brothers who're home alone for the weekend ("latchkey" kids). The elder brother briefly leaves, only to get a panicked phone call from his little bro that someone is in their house!
"Why don't you think it was an animal?"
"Because it spoke to me."
A tense short that plays on very real fears we've all had.
Taming a Seahorse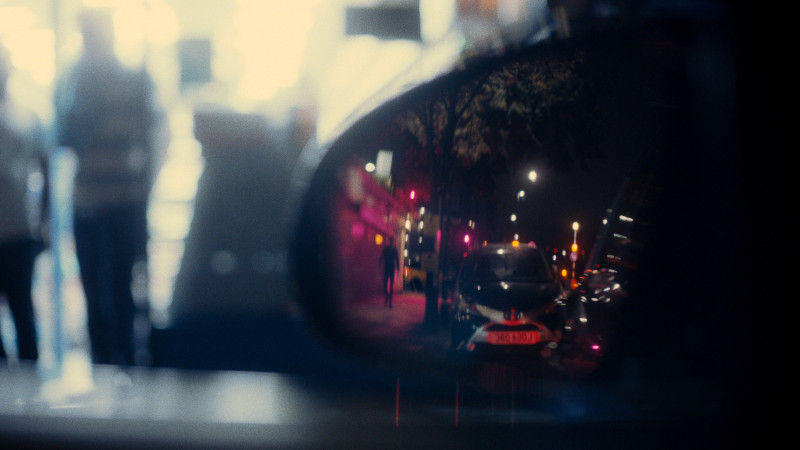 Taming a Seahorse by Raza Tariq is a tight, tense, two-man story: Solomon, an Uber driver from Ghana, and his last customer of the night, Nathan, a young British man.
Giving off major Collateral (2004) vibes, Taming a Seahorse puts you in the back seat with Nathan, like you're a silent passenger of Solomon's, listening to their conversation. It starts out with the usual small talk that occurs between Uber drivers and their fares… and then something just feels "off."
Just as Mileage made you fear for the passenger, Taming a Seahorse makes you fear for the driver!
Nurture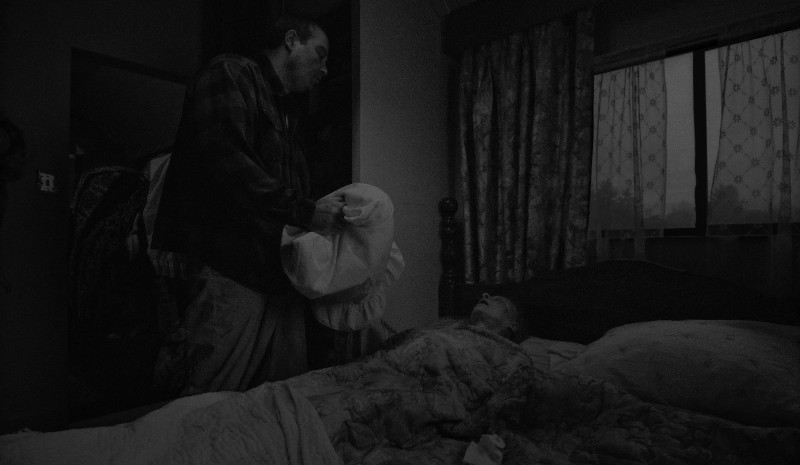 Nurture by Sasha Argirov is… deeply uncomfortable. Once again, I'm going to turn to the creator's own description of their work to summarize it: "An emotionally stunted man and his ailing, narcissistic mother live together in complete desolation. An unexpected visitor triggers the deep-rooted resentment he harbors for his mother, threatening to destroy their marginal co-existence for good."
I would put Nurture in the "hard to watch but impossible to look away" category of horror. It made me feel ill!
Catch These Shorts at NFFTY 2023 and Keep an Eye on These Young Horror Creators!!
If you purchase a pass to NFFTY 2023, you'll be able to watch all of the films included in "Thrills & Chills" and "Uneasy Street" as well as 200 other films! It sounds like pretty cool event for genre lovers. The festival also includes tons of workshops and masterclasses so, if you're interested in making a film of your own someday, you'll be able to get a head start.
This is NFFTY's 16th year of providing a festival that exclusively showcases the work of young filmmakers, giving them exposure to the festival circuit (for many, this is their first festival), making connections for them with industry pros who help provide career advice and guidance, and making peer connections with their fellow filmmakers. And, of course, getting their work seen by a REAL audience (YOU maybe?!) is a huge deal as well.
Check out NFFTY 2023 if you can, share this post to get the word out about these horror shorts, and follow all the filmmakers! It's going to be seriously exciting to see what they do next.
Become a Patron!
Images/screenshots/logos were provided by the filmmakers and NFFTY and then I made the featured image at the top of the post.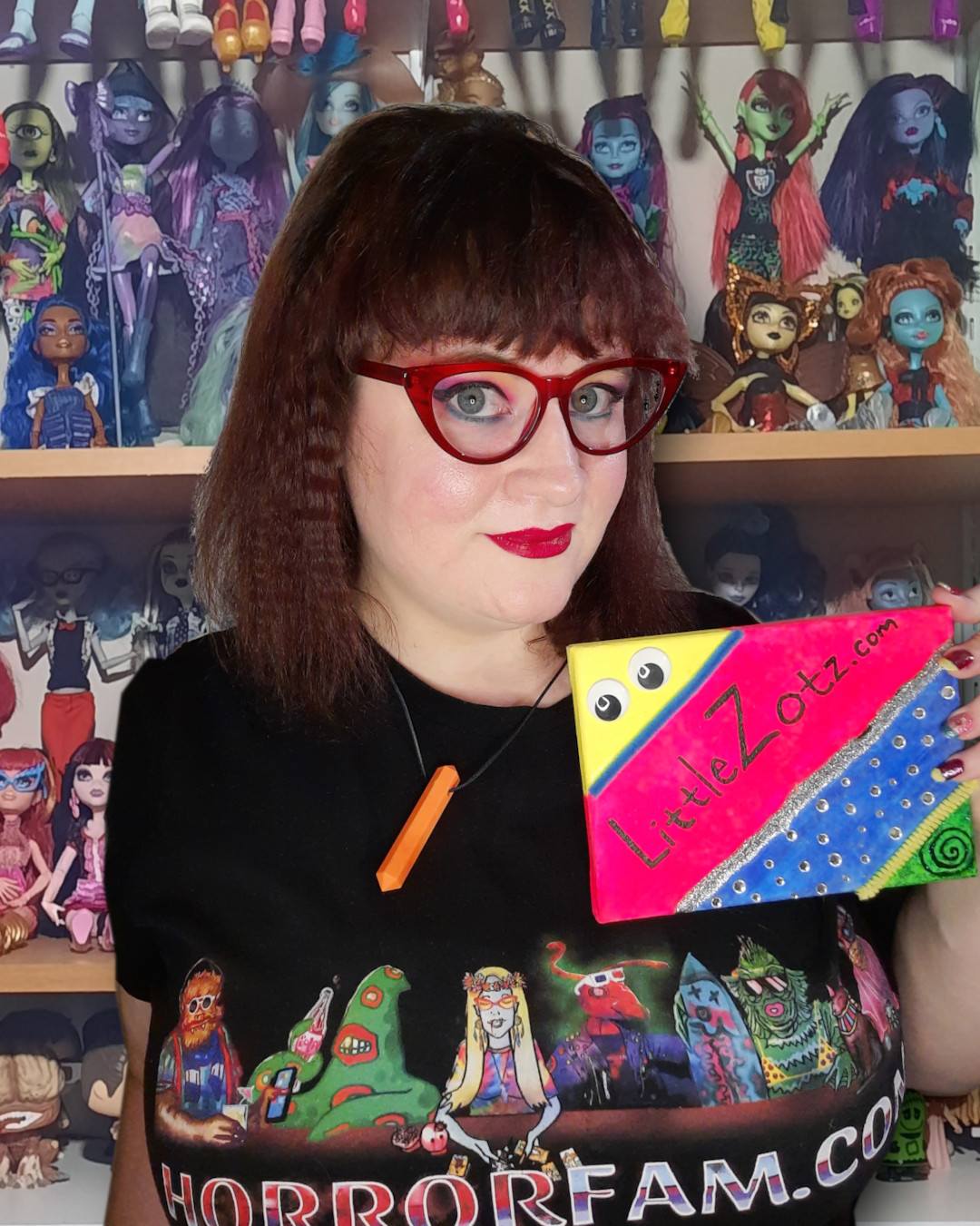 Lauren Spear (née Tharp) is the owner of LittleZotz Writing, a super-respectable multiple award-winning website for freelance writers. She's also the HorrorFam.com founder! Lauren grew up in the horror industry (her parents did practical special FX work for many of the horror movies you love from the '80s and '90s) and basically created this site so she could freely gas on about creepy stuff and stop having to pretend to be normal.