Renfield 2023 definitely doesn't suck! There are so many things to love, starting with the absolutely amazing cast.
Nicolas Cage has come such a long way. The first movie I remember seeing him in is one of my favorite films of all time, Valley Girl, in which he starred as Randy, the adorable Hollywood punk that Julie, the epitome of '80s mall-chick cool, falls in love with. From there, his career hit warp speed as he starred in multiple iconic films across numerous decades to where he is now, a titan of popular culture, an interesting and zany human, and above all, a seriously talented actor you can't take your eyes off of.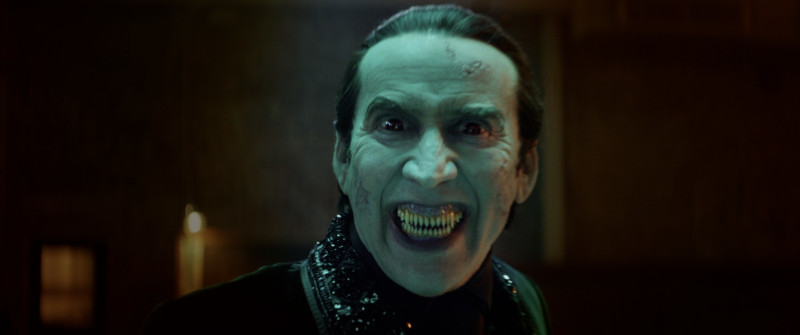 I've read multiple articles where Cage states how excited he was to be part of the exclusive club of actors who have played the notorious caped character (Dracula) when he landed the plum role in Renfield, and he's easily one of the main reasons audiences are falling in love with this film. Following in the footsteps of icons like Christopher Lee, Bela Lugosi, and (my personal favorite Dracula) Gary Oldman, stepping into the coffin can be intimidating even for the most skilled thespian. Fortunately, Cage goes above and beyond in what can only be described as a scene-stealing performance.
However, those of us who grew up in the decade of excess absolutely remember a quite goofy (yet extremely fun and lovable!) Nicolas Cage as a vampire opposite a sultry Jennifer Beals in the 1988 comedy Vampire's Kiss.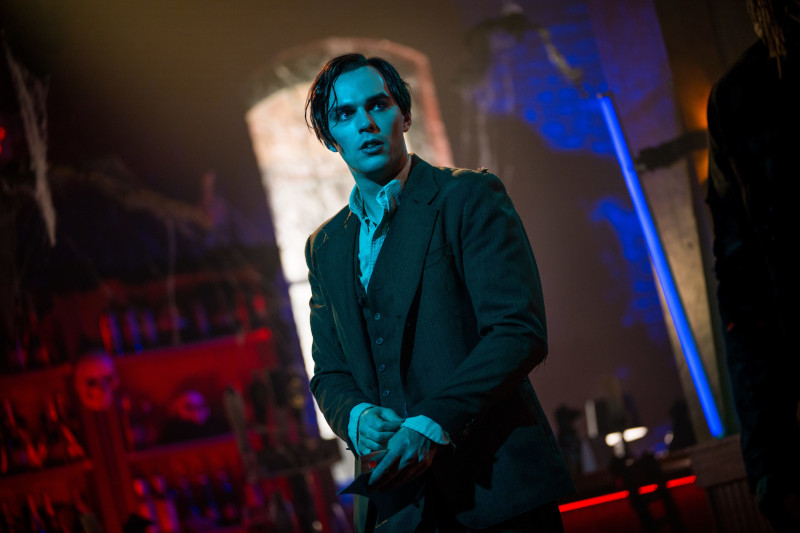 Nicholas Hoult, who I absolutely adored in films like Warm Bodies, The Menu, and the X-Men trilogy, nails his winsome performance as a sweet, soulful Renfield, an unassuming gentleman naively caught in Dracula's crosshairs for all of eternity. This perspective of the long-lamented character is fresh and engaging, and Hoult makes the vampire's errand boy a sympathetic and oddly compassionate person you immediately empathize with.
Nicolas Cage does exactly what you imagine he'd do with a role as exciting as Dracula — he eats the scenery like a vampire sucking the life out of a human, going after the character with all of the gusto we've come to expect from the Oscar-winning actor.
But What About Renfield 2023's Plot?
Coupled with the gorgeous makeup, sets, effects, and costumes, Cage brings Dracula to life in a way we've never seen before, and it's honestly hilarious and so much fun. The plot of the film is fairly simplistic — Renfield is tired of waiting on Dracula hand and foot and wants his own life outside of his duties as the vampire's slave, but he's bound to Dracula for better or worse, kind of like an unhealthy, codependent marriage you can't get out of.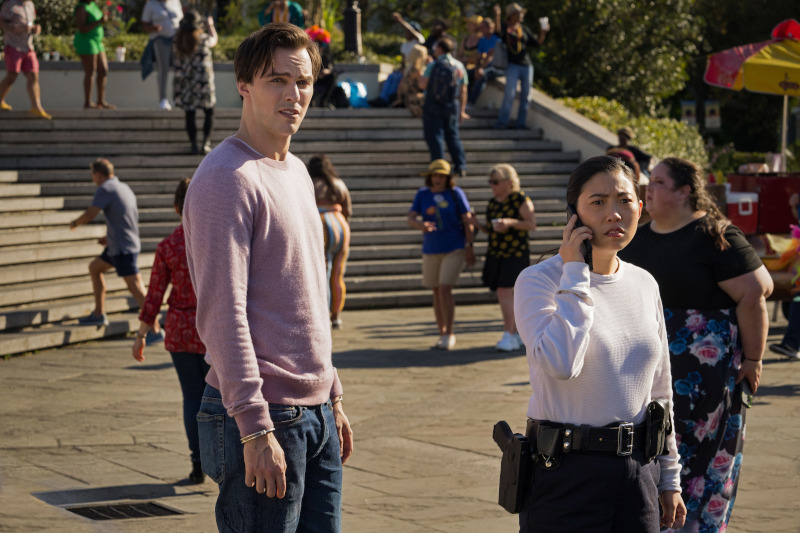 Seeing Renfield attend the toxic relationship meetings is hilarious, and Awkwafina turns in a memorable performance as a police officer determined to bring honor to her father's memory with her chosen career path in law enforcement. The chemistry between her character, Rebecca, and Renfield is adorable, and some of the movie's funniest moments happen during their exchanges (bonus: Hoult as Renfield dressed in pastel colors is legit fabulous to see as Renfield finds his own identity and look outside of his life with Dracula).
Lights, Camera… ACTION?!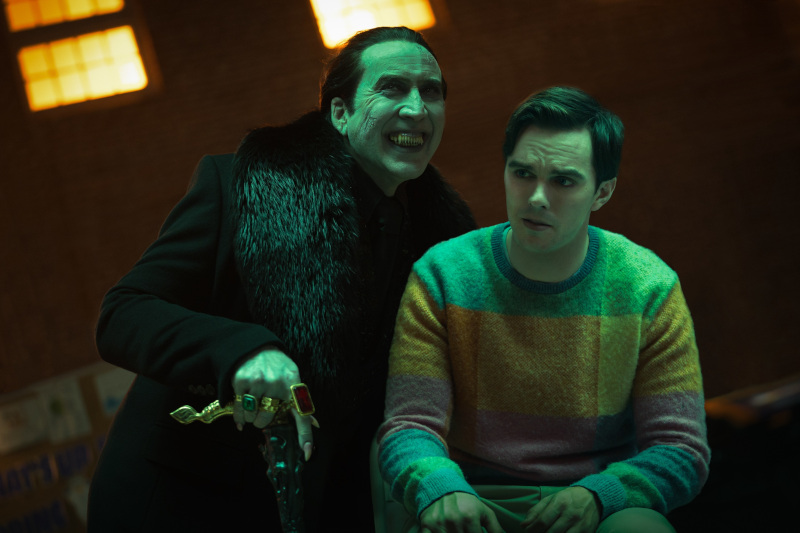 For me, the high point of this film is undoubtedly the action sequences. We all love a good kill scene, but for me, a fast-paced, bloody fight scene is a close second to a grisly, gory demise. Renfield 2023 manages to deliver on all counts during some bloody good scenes with limbs flying, blood gushing, and corpses dropping. I actually cracked up several times during these fight scenes mostly due to Hoult's spot-on performance and delivery of a well-placed shrug, wave, or one-liner.
According to a featurette about the making of the film, loads of the effects are practical, which is fabulous news for fans of old-fashioned SFX. Combined with impressive digital effects, the movie is overflowing with colorful scenery and bountiful blood. I was really not expecting the level of gore that this film delivered, but I was absolutely thrilled with it! The effects artists really did a bang-up job in this movie.
On the whole, Cage playing Dracula is every bit as good as it sounds and absolutely well worth the watch. I think Hoult and Cage together are a can't-miss combo, and they revive these dusty characters with colorful exuberance, breathing life into the classic story and bringing it into modern times with gusto.
Renfield 2023 is a cute film with something for everyone, so brave the sunlight and catch it in theaters before it turns into dust!
Become a Patron!
Images purchased via MovieStillsDB and CineMaterial for review purposes.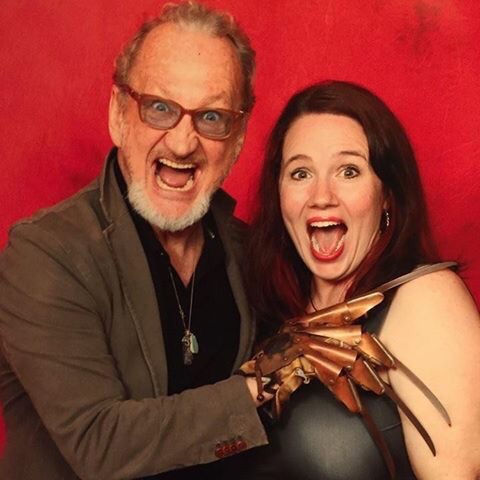 Christi Bandy has been writing and editing professionally since 2010. Her first horror movie, A Nightmare on Elm Street, began her lifelong love of horror. Christi also loves coffee, shopping, reading, tattoos, and Halloween.