The other day, I walked into a coffee shop and, to my shock and terror, was greeted by a resounding "Happy Holidays!" by the beaming barista. Worse, "Do They Know It's Christmas?" by Band Aid blared in the background like some cultist chant. And not the good kind. Had I slept through the rest of summer and fall and woken up in my own yuletide nightmare?
I'm no Grinch, but my personal associations with the holiday season can be summarized with a big A for Anxiety and a big G for Grab my comfort blankie and get me the hell outta here! For me, horror movies are that comfort blankie, as they are for many of us. Why not wrap ourselves up in them to get us through Christmas in July?
Let's save some of the classics like Silent Night, Deadly Night; Black Christmas; Rare Exports; and Gremlins for December. For now, indulge in these Christmas horror movie alternatives that are sure to bring the chill during a summer that's hotter than hell:
Hosts (2020)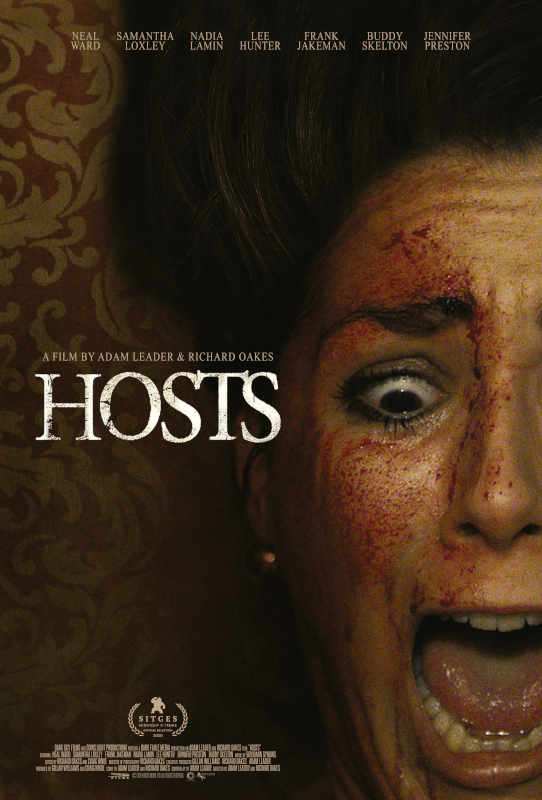 Not to be confused with Rob Savage's Host from the same year, Hosts coats its supernatural scares in bloody bombast. A family invites their neighbors over to celebrate good personal news and enjoy a lovely dinner on Christmas Eve, but things don't go exactly as planned. I mentioned comfort before, but this movie revels in discomfort.
Pro-tip: If anyone is ever giving you the death stare and not speaking for a full ten minutes, just leave the room! Holiday hopes and dreams? Meet hammer.
Don't Open Till Christmas (1984)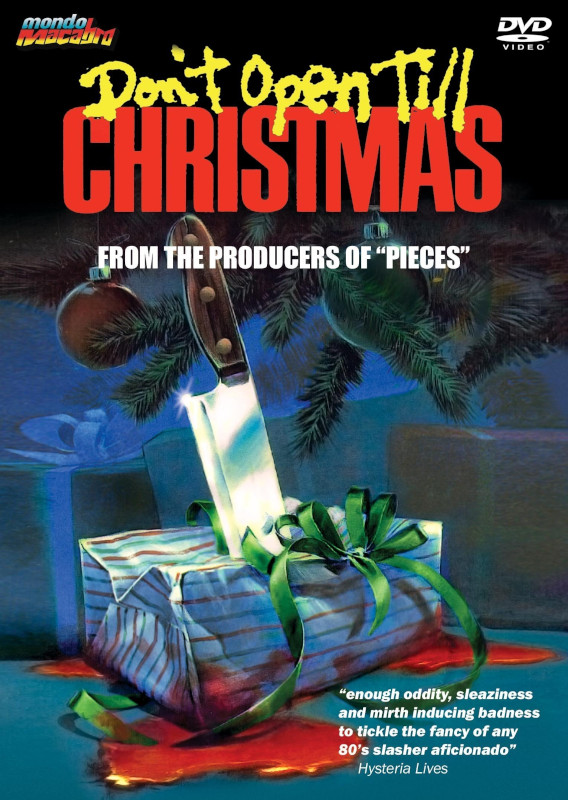 Fans of The Last Drive-In will be familiar with this gem of Christmas horror! It's pretty niche but it's a great selection to mix up your standard holiday fare. Instead of Santa doing the slaying, we have Santas-for-Hire getting massacred left and right by a mysterious killer!
For horror aficionados: Maniac's Caroline Munro makes an inexplicable appearance as herself in one scene wherein she performs "I'm the Warrior of Love" to an empty room. While much of the plot is befuddling, this movie features several fun kills, including one that hits like a swift kick to the jingle bells!
Santa Jaws (2018)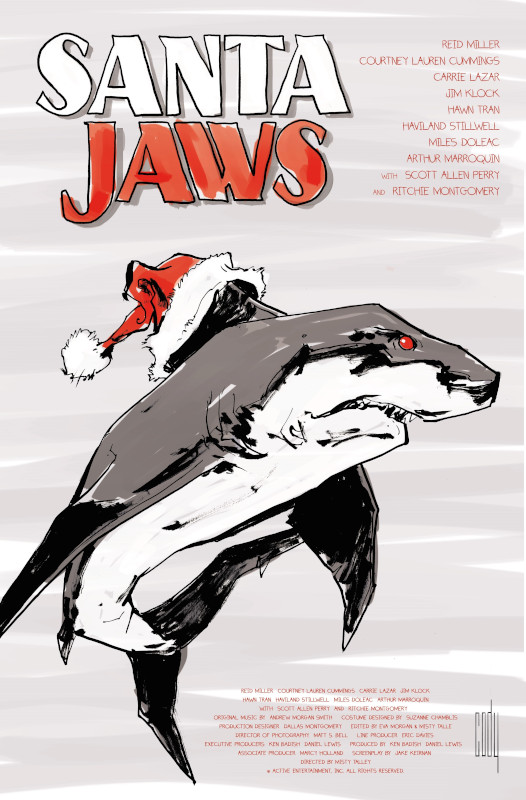 Speaking of jingle bells, sharksploitation has never been jollier, nor perhaps cleverer, than Santa Jaws. John Williams' iconic Jaws da-dum da-dum theme, move aside! This shark announces its presence through the sound of jingle bells.
The conceit here is pitch-perfect absurd–a kid named Cody gets a magic pen that brings his drawings to life. Naturally, he draws a shark wearing a Santa hat, and it emerges from the depths as Santa Jaws to devour everyone in its path!
Dead End (2003)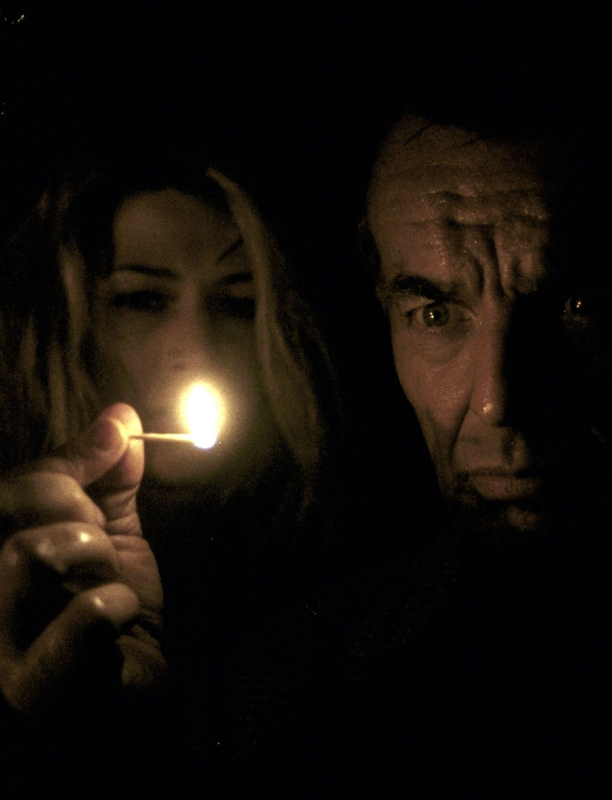 Once again, we follow a family on Christmas Eve – only, this time, the dysfunction plays out within the confines of a car on a dark, creepy road. Mom, dad, brother, sister, and sister's boyfriend drive along the seemingly endless road on their way to see the in-laws for the holidays. Along the way, they discover a hearse and a strange woman, and everything spirals from there.
Dead End feels like A Very David Lynch Christmas, and we even have Ray Wise as the dad doing his famous furrowed brow! Lin Shaye is the mom, and she perfectly channels the anxiety of mounting dread as the family slowly realizes their situation might be inescapable. 
Christmas Twister (2012)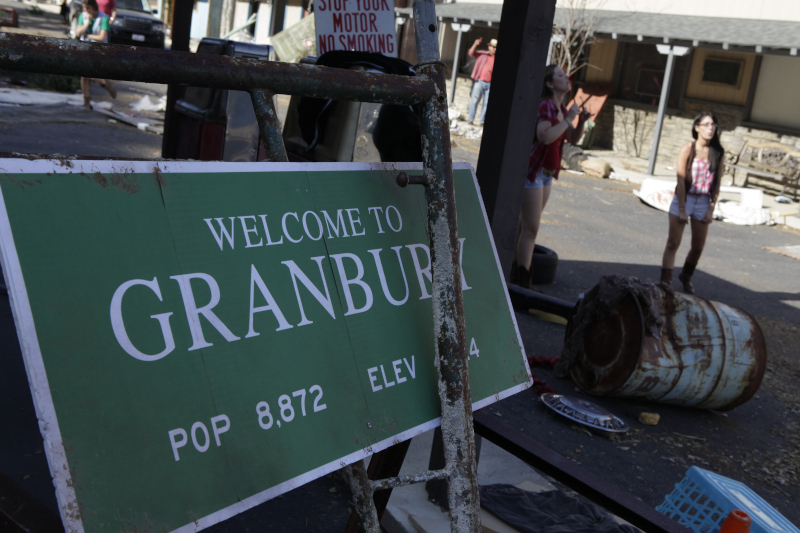 I included this because it accidentally spoofs those too-sincere, made-for-TV Christmas movies, offering a satisfying antidote to the plague of Christmas in July. And it provides levity amidst the likes of Hosts and Dead End. This Hallmark-meets-Asylum disaster drama tells the story of a Texas town plagued by a system of tornadoes on Christmas Day.
Christmas Twister stars Sleepy Hollow's Casper Van Dien and Hostel: Part II's Richard Burgi. The only horrors to be found here are the mind-boggling dialogue, special effects, plot development, and characterization. But it's so bad, it's good, and I guarantee you several laugh-out-loud moments!
Whoever Slew Auntie Roo?/Who Slew Auntie Roo? (1972)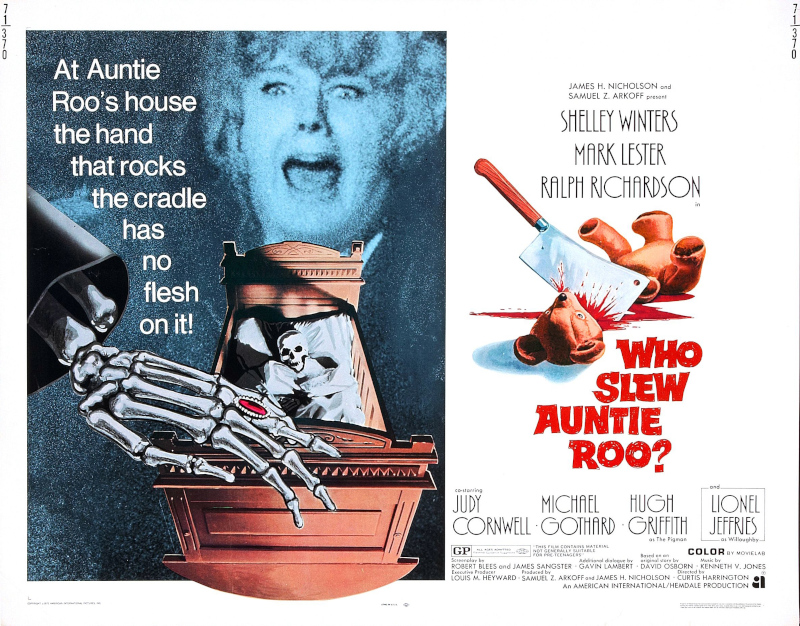 Shelley Winters shines as Rosie Forrest aka Auntie Roo, a widow who mourns the loss of her daughter. To fill this void in her life, she throws an annual Christmas party for the children from the local orphanage. Winters delivers a brilliant performance as the lovable Roo, whose magnanimous nature starts to unravel when she meets Katy, one of the orphans chosen to attend her party.
And Mrs. Forrest has a secret or two for you, the viewer, to try to undo. But what of the title: Who Slew Auntie Roo? Will the mad widow die? That's for you to sort through!
All of these movies are available to stream right now on a service near you! Merry Horror Christmas in July, everyone!
Become a Patron!
Images purchased via CineMaterial and MovieStillsDB.