WARNING: THIS REVIEW CONTAINS SPOILERS FOR THE MOVIE X.
After watching X in the theater this past year, I was overjoyed. Not only had one of my favorite horror directors, Ti West, returned to the big screen, but he'd done so with a bang – X was a critically acclaimed box-office success. The original tale (with a Texas Chain Saw vibe) of a group of young actors filming a low-budget '70s porn movie on a farm owned by a shady old couple feels timeless, fresh, and fun, populated with lovable, colorful characters.
The most engaging of those characters is, of course Pearl, the older woman who hacks her way through the sexually charged aspiring stars with jealousy, bitterness, and resentment fueling her actions (and creativity…you must give Pearl some credit for her gruesomely fun kills).
A Quick Recap to Set the Gory Stage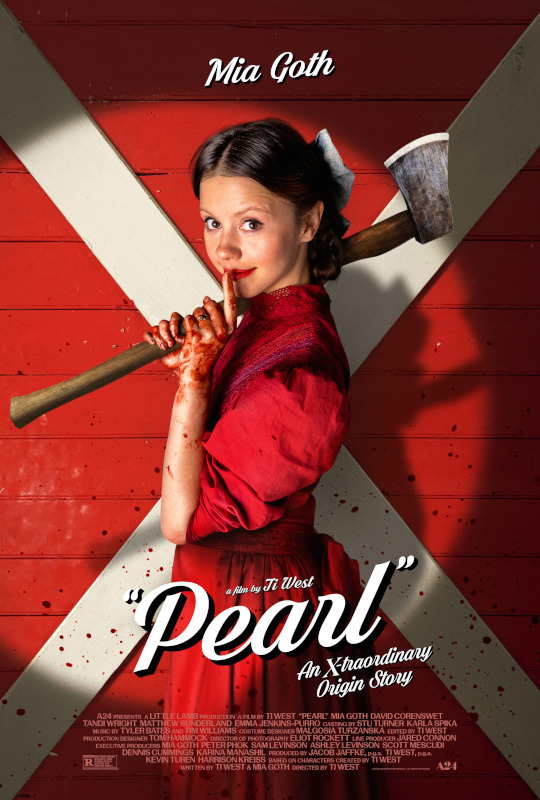 If you've already watched Ti West's X, you know that Pearl's need for blood takes a sad turn when we get a glimpse of her background.
With a past that she can't come to terms with and an aging husband in poor health who can't meet her needs, the dirty antics of the youngsters visiting the farm become too much for her to handle. Simply put, Pearl spirals.
The character of Pearl is in capable hands given the top-notch performance of breakout star Mia Goth, doing double duty as X's titular Maxine and her raging, elderly, homicidal counterpart, Pearl.
The phenomenal performance is somehow bittersweet, since you sort of feel sorry for Pearl even though she's killing as many people as she can. Pearl hasn't had it easy, and the small glimpses of her backstory that we're shown were enough to pique anyone's curiosity. Thankfully, after the credits, we discovered that Ti West had a secret: he shot a prequel film, simply titled Pearl, concurrently with X.
West and Goth banged out the script in two weeks and, once A24 gave the green light, they were filming the second installment.
I'm so grateful West saw the opportunity to give Pearl some context considering she's completely fascinating. I was super happy I'd get to see Goth crack this character and delve deeper into Pearl's psyche so we could see how she ended up slaughtering a bunch of wannabe adult film stars on her property decades later.
Leave Your Expectations at the Door When You Watch Pearl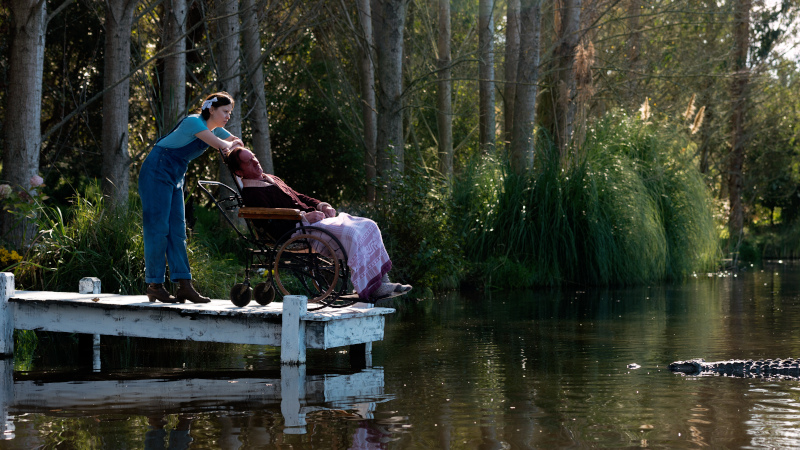 Pearl has a completely unique vibe and it's not like X at all. Instead, it's shot in the style of a classic golden age of Hollywood film, bringing movies like The Wizard of Oz to mind. The title card, sweeping landscapes, saturated colors, and bygone-era music immediately transport you to the sun-soaked 1910s (the movie is set in 1918).
Pearl is left to take care of her ailing father (Matthew Sunderland) while her husband, Howard (Alistair Sewell), is off at war. She has a stressful relationship with her overbearing German mother (Tandi Wright) and is quietly envious of her beautiful, rich, blonde sister-in-law, Mitsy (Emma Jenkins-Purro).
Pearl dreams of leaving the cows behind to become a famous dancer like the ones she sees in the glamorous musicals she sneaks to the theater to see. She wants to be like the young women wearing beautiful dresses, being adored by crowds of people, and living far from her own reality of a wheelchair-bound father and daily chores.
Instead, circumstances prevent Pearl from believing she can fully reach her dreams, and she starts to crack. It's beautiful, sad, and you can't take your eyes off Goth for a hot second.
The sheer humanity and magic Mia Goth brings to Pearl, even in her darkest hours, make for one of the most compelling films and performances I have ever seen.
Ti West's Pearl is a Masterpiece in ANY Genre — An Absolute MUST See!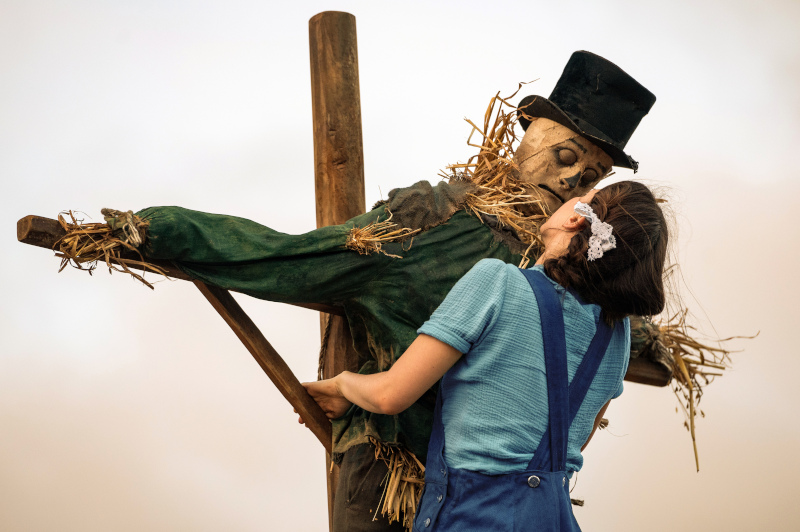 The last monologue of the film, which clocks in at 9 minutes, is sheer absolute perfection. Part of the beauty of Pearl is that she evokes genuine emotion, and I found myself tearing up more than a few times throughout the movie. The authenticity of the character — the earnestness — almost make Pearl relatable, lovable, empathetic even. This is largely due to Goth's seamless performance.
The final shot of the film, West's piece de resistance, has had movie fans and directors alike buzzing (Martin Scorsese loved Pearl!) because it couldn't be more perfect; you can't possibly ask for more. It's haunting, beautiful, comical, and sad, all at the same time, leaving you unsettled and slightly disturbed.
After the film was over (stay for the end credits!) I had the urge to sit and watch it immediately again! That's rare for me, so that says a lot about how I feel about this movie.
Ti West's Pearl is gorgeous, thrilling, engaging, and Pearl is so worth knowing. Take note of the little connections that tie X and Pearl together (such as the opening to both films, small wardrobe and prop details, etc.) for even more magic!
I can't wait for MaXXXine to come out. Ti West has truly triumphed with this trilogy; it's a must-see for so many reasons.
If the character of Pearl intrigues you at all, run and see this film immediately! You'll never feel the same about scarecrows, but it's all worth it.
Pearl is a satisfying study of a deeply disturbed woman, brought to life by one of the year's most stellar standout performances. Catch it in theaters now!
Become a Patron!
Images purchased for review usage from MovieStillDB and CineMaterial.