Many of us who are horror fans now started in the same place: as RL Stine fans. Whether you were a bibliophile as a kid and couldn't resist the lure of the glossy, monstrous covers of the Goosebumps series, or you were a preteen or teen who ate up the more mature Fear Street books, or you were an avid viewer of the now-iconic Goosebumps television series, I'd wager that most of you have had at least one (but likely more) spooky RL Stine interaction.
As for me, I missed the window of actually reading Goosebumps books, but I had a younger sibling who did, and I watched the series with him and with both of my own kids as they grew up. I also enjoyed the Fear Street books and RL Stine's adult fiction. We are a Goosebumps-loving household, including the Jack Black films.
So, when it was announced there would be a Fear Street movie trilogy, I was pumped. The cast list was stacked with actors we already know and love (like Sadie Sink and Maya Hawke from Stranger Things!) and the story would be divided into three movies by era: the '90s, the '70s, and lastly, 1666.
I was excited to watch all three films, but one stood out as superior and became my personal favorite. And no – the movies aren't based on a particular Fear Street book, but they managed to elicit the overall theme and tone of Stine's pivotal plots. Here are my thoughts on each film:
Fear Street Part One: 1994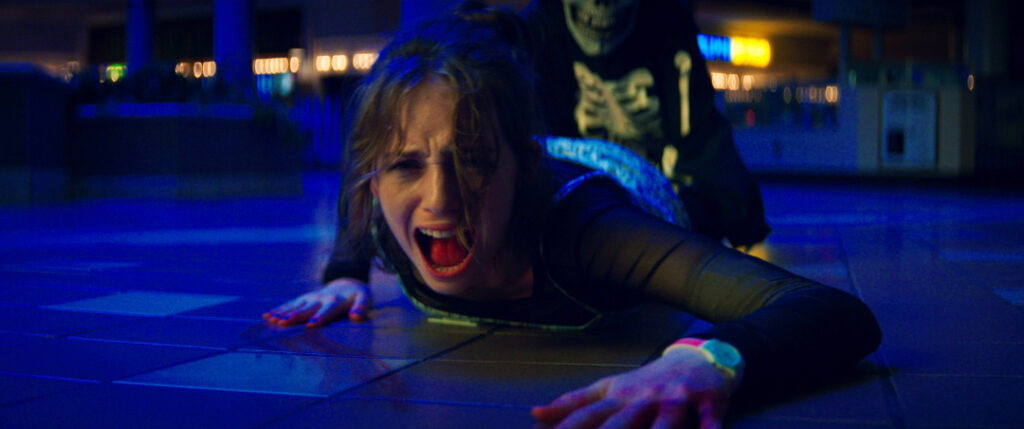 Fear Street Part One opens and immediately you are thrust into the '90s, and between the music, the mood, and the clothes, the vibe is unmistakable and very relatable. After all, I was a teenager during this era, so I remember it well. Even the slick neon look of the mall made me pine for a simpler time. The opening sequence of the film that introduces you to the killer pays direct homage to the original Scream, and it's a good thing.
You're entrenched in present-day action, getting to know the main characters of the film and the biggest character of the trilogy: the town itself.
Shadyside isn't just your average, boring suburb. It's a town deeply rooted in tragic history. According to local lore, a witch named Sarah Fier put a curse on Shadyside way back in the day, so now, bad stuff goes down in Shadyside on the regular, with decades of bloodshed in its past.
Deena is our teenage protagonist, a strong survivor type who is still recovering from a bad breakup with Sam, a cheerleader whose family relocated to a neighboring town. After the mall massacre at the beginning of the film, Deena gets led down a rabbit hole of discovering the secrets Shadyside is hiding so she can help end the curse of Sarah Fier, and with that, end the years of violence the town has endured.
This film does a good job of setting the scene for the next two films – you find out why so many brutal murders happen in Shadyside, you meet the lone survivor of one of the earlier massacres, and you dig deeper into who these characters are and why you should care about them.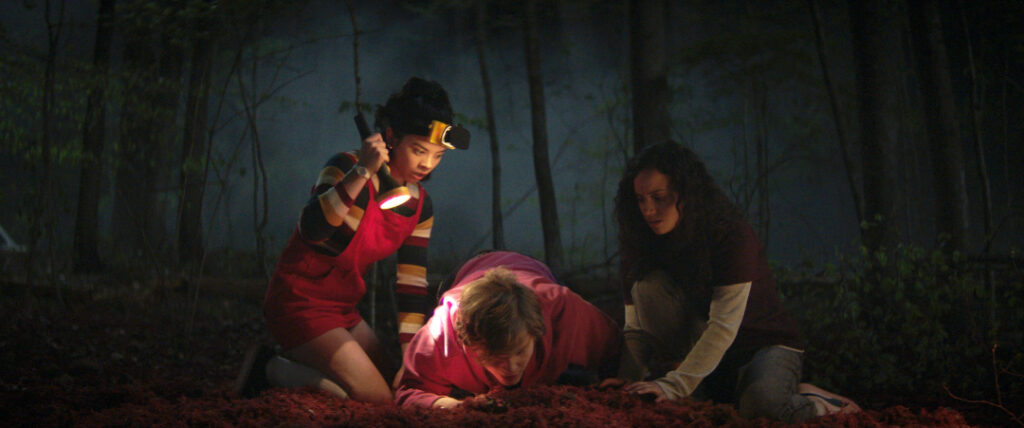 What stands out about this film to me are the awesome kills. Despite the fact that this is a Fear Street film, which you may feel is synonymous with younger adults, it doesn't hold back with the violence. I went in thinking these movies wouldn't be gory, but there's a kill in the supermarket that exceeded my expectations (I'm trying not to give too much away if you haven't seen these!)
The characters are also well fleshed out, and it's easy to empathize with the struggles they face, ranging from coming out of the closet to navigating friendships and relationships.
I thought part one was entertaining and set up the story for the next installment perfectly. I didn't find the killers scary, but they were definitely fun, and the movie was suspenseful enough to keep me engaged. And hearing those old songs again was a blast.
Fear Street Part Two: 1978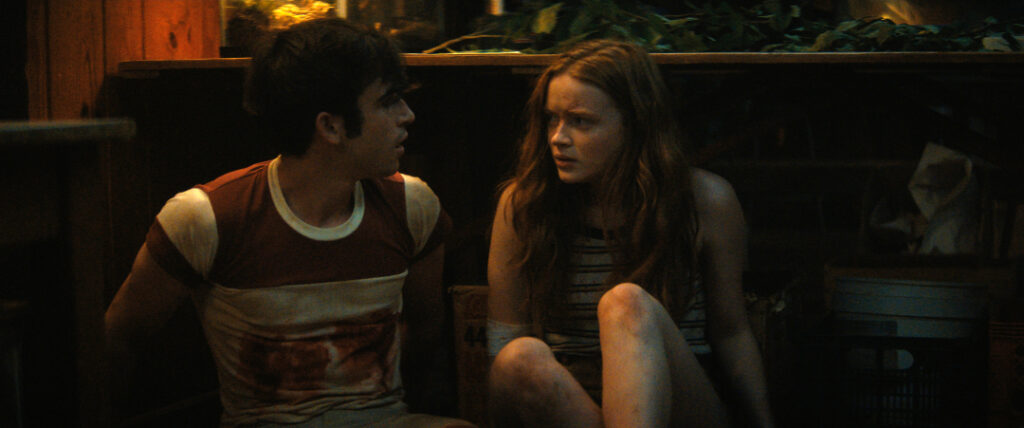 Fear Street Part Two had me smiling from the opening. The groovy clothes, the music, the scenery. It's a world we all know well and love visiting, and this installment of Fear Street was no exception for me.
In fact, Fear Street Part Two: 1978 is my favorite of the three films. Here's why:
Obviously, I'm a sucker for the summer camp scenario, which has been the backdrop for numerous films I adore, including Friday the 13th and Sleepaway Camp. It was funny, sucked you into the story, and revealed even more of the history behind the evil plaguing Shadyside for centuries.
You really get to come up close and personal with the Shadyside killers, which each have defined personas and looks, making them even more engaging to watch. This fast-paced entry in the series seemed to move a little quicker than the first and final portions of the trilogy, keeping you locked into the onscreen action.
I absolutely adored Sadie Sink in this part, getting to move into a more prominent role from the side character she plays on Stranger Things (though honestly, I think she's great on that show, of course).
This movie delivers a plot twist at the end that I didn't or couldn't have guessed, tying the movie up neatly. All in all, between the summer camp vibes, bloody kills, humor, time capsule music and wardrobe, and top-notch characters, the second film is the standout of the series.
Fear Street Part Three: 1666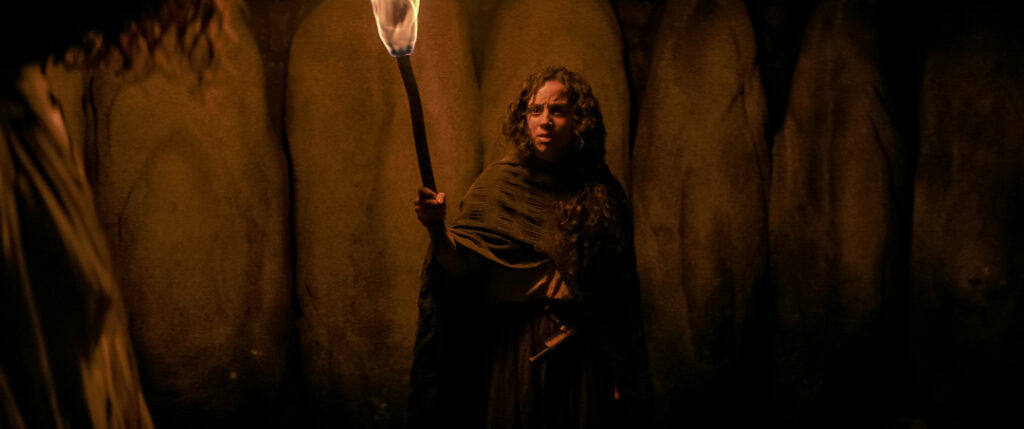 I know that part three was necessary to delve into Sarah Fier's history, so viewers know what led to the Shadyside curse, but honestly, I feel it dragged a bit more than the previous two installments. Deena finds herself in the body of Fier, living her last days as an accused witch.
Deena ultimately discovers who's really behind the witch's curse and brings them swiftly to justice, enacting a much-needed and long overdue peace in the suburb of Shadyside.
This part does answer all of the questions and ties up loose plot points, and despite the fact that it's a necessary evil (ahem) I found this installment my least favorite. It seemed a little contrived and corny, but I did enjoy the very end, which, in true RL Stine fashion, leaves the viewer wanting for more scares!
Overall, the trilogy as a whole is super entertaining and a fun way to while away a weekend.
What did you think of Fear Street? Which part is your favorite?
Become a Patron!
All images featured in Christi Bandy's Fear Street review were purchased from Movie Stills Database.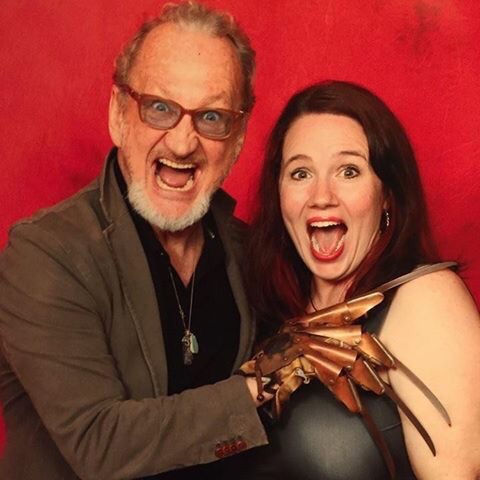 Christi Bandy has been writing and editing professionally since 2010. Her first horror movie, A Nightmare on Elm Street, began her lifelong love of horror. Christi also loves coffee, shopping, reading, tattoos, and Halloween.