Each month, I get a ton of emails about exciting upcoming horror projects and, while I'm unable to showcase them all individually, I'm absolutely thrilled to share them on the first of each month ROUND-UP STYLE! So, without further ado, here are the new & upcoming September 2023 horror creations from the HorrorFam.com inbox!
Full Moon's Tiny Terrors (Blind Box Toys)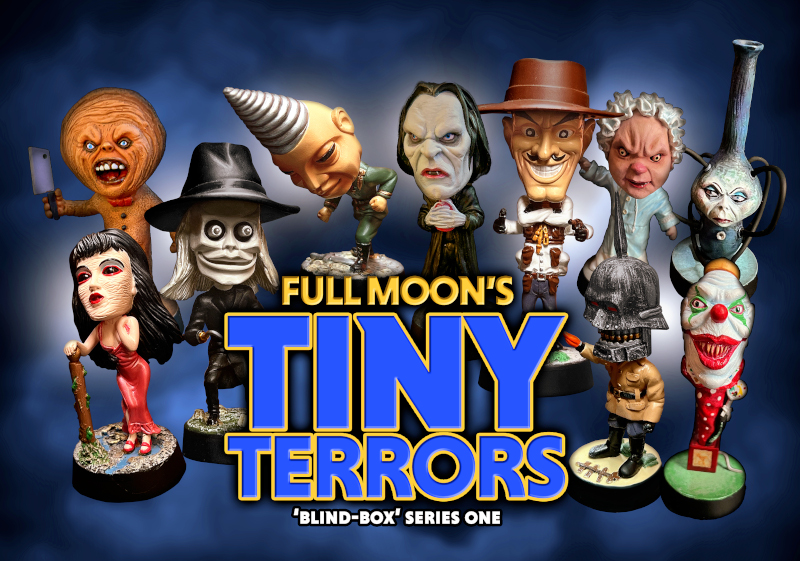 Full Moon Features announced a series of blind box mini figures of some of their fan favorite characters such as the Gingerdead Man, Six-Shooter, Evil Bong, and more!
They plan to release these figures in October 2023 with an estimated price of $14.95 each. If you're interested, they have a mailing list for true fans (of the films or figures) to subscribe to get updates about the exact release date, potential surprise chase figure announcements, where to purchase the Tiny Terrors, and additional Full Moon fun.
Afterdream (PC & Console Horror Game)
I originally covered Afterdream back in July 2023, and I was pleased to get an update! Afterdream now has an official release date: September 28, 2023.
From the mind of Jesse Makkonen (creator of the DISTRAINT series, which I enjoyed playing on my phone), Afterdream is a 2D psychological horror game where you'll have to use a special camera to navigate through a mansion filled with ghosts. Feardemic, the game's publisher, has repeatedly described Afterdream as a playable "lucid dream that bends the lines between reality and fiction." Fun!
Look for Afterdream on PC (Steam & GOG), Nintendo Switch, Playstation, and Xbox.
The Fabulous Fear Machine (PC Horror Game)
Fictiorama (creators of Do Not Feed the Monkeys, another game I loved playing on my phone! lol) has teamed up with AMC Games & Shudder to make The Fabulous Fear Machine!
Originally announced in 2021, The Fabulous Fear Machine now has a demo available to play on Steam annnnnnnnnnnnnnnnnnnnnnd, at long last, an official release date: October 4, 2023!
Think Risk meets EC comics, this strategy game challenges its players to conquer the world through FEAR, all while maintaining the fun artistic styles and dark humor Fictiorama's games are known for.
The Unraveling (Horror Film)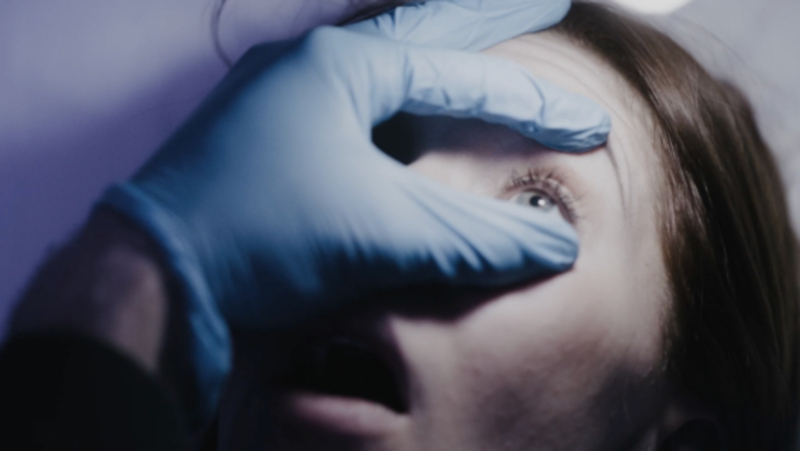 AZ If Productions (Kd Amond and Sarah Zanotti) have announced their third feature film, The Unraveling, will be making its premiere at the Nashville Film Festival on September 30, 2023.
The Unraveling follows a woman's journey as she's haunted by the ever-growing suspicion that her husband has been replaced by an imposter. The problem? She's currently suffering a traumatic brain injury and maaaaaaaay not be thinking clearly… Or IS she?!
Kd and Sarah's representation also wrote in to let fans know that AZ If Productions' one-woman horror film Faye (2022) is now available to stream on Digital and VOD. So, if you're not going to the Nashville Film Festival, you'll still be able to enjoy one of their horror movies from the comfort of your own home.
The Latent Image (Horror Film)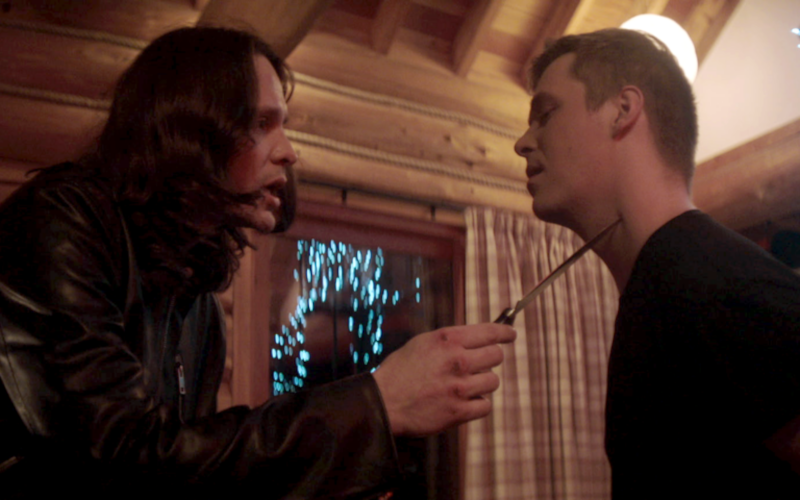 Described as an LGBTQ+ horror thriller, Cinephobia's newest feature, The Latent Image, is set to screen in Los Angeles on September 7, 2023 at the Lumiere Music Hall. And, at this time, is expected to hit streaming services on September 12, 2023.
The plot's summary, via their email: "The Latent Image centers around thriller writer Ben, who, while struggling for inspiration, retreats to an isolated rural cabin to start work on his latest novel. One night, he wakes to find a wounded man in the cabin claiming to be a hunter whose car had broken down nearby. Intrigued by the intruder, Ben decides to secretly use him as inspiration for the antagonist in his new book. But, as the man helps Ben enact increasingly dangerous scenarios for the story's captive protagonist, Ben's ambition may not only destroy the peaceful world he's created, but take his life in the process."
Cosmic: A Journey Among Shadows (Horror Game)
Described as a cosmic (haha) horror game, this atmospheric Metroidvania-style platformer follows Cosmic, "a naughty little creature," as they go on an interdimensional journey to rescue their shadow!
Developed by a team of industry veterans who worked on Cyberpunk 2077, Serial Cleaner, and Vampire: The Masquerade, Cosmic: A Journey Among Shadows is expected to be released sometime before the end of 2023.
No Son of Mine (Console Game)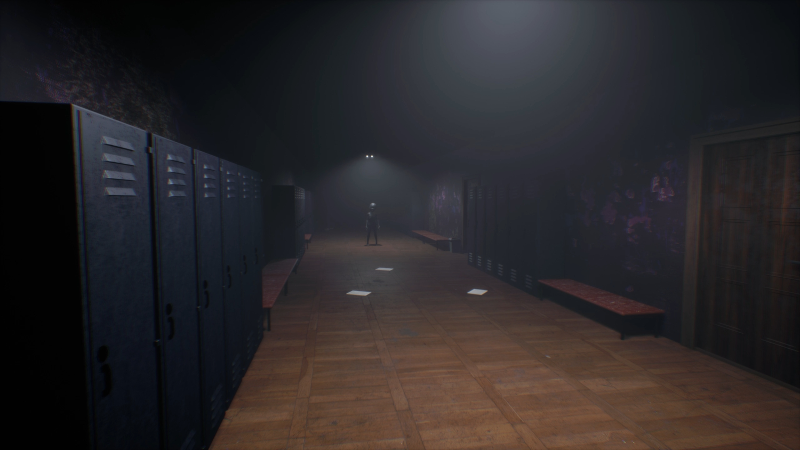 No Son Of Mine is a survival horror game that promises to combine combat, stealth, exploration, puzzle-solving, and a gruesome mystery. While the lights are on, you'll work with the in-game technology to figure out the story and prepare yourself for the horrors to come because, when the lights go out, you'll be mercilessly hunted and you'd better be prepared to fight or know the best places to hide!
No official release date yet, but No Son of Mine is expected to hit consoles (Nintendo Switch, Xbox Series X/S, and Playstation 5) by the end of 2023.
Evil Nun: The Broken Mask (Console Game)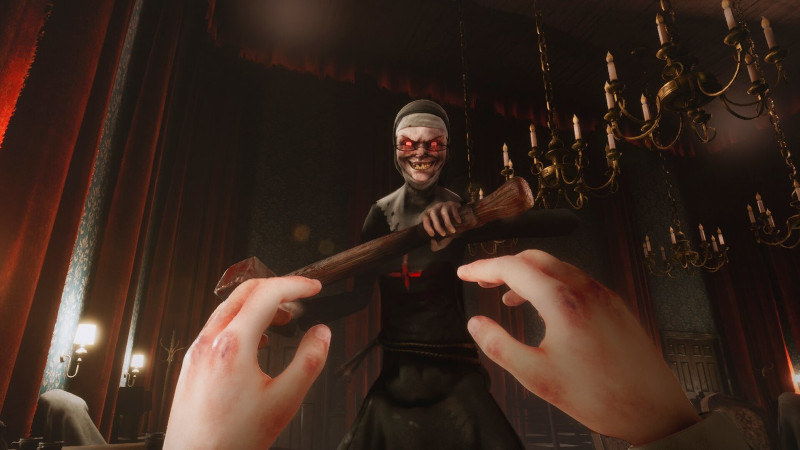 Evil Nun: The Broken Mask puts you in the shoes of a junior high school student whose been tricked into attending a religious summer camp run by the insane Sister Madeline. As a defenseless pre-teen, your only option is to hide… or pay the ultimate price!
This stealth horror game has no official release date yet, but they intend to have it hit consoles (Nintendo Switch, Xbox Series X/S, and Playstation 5) by the end of the year.
Dark Fracture (PC Game)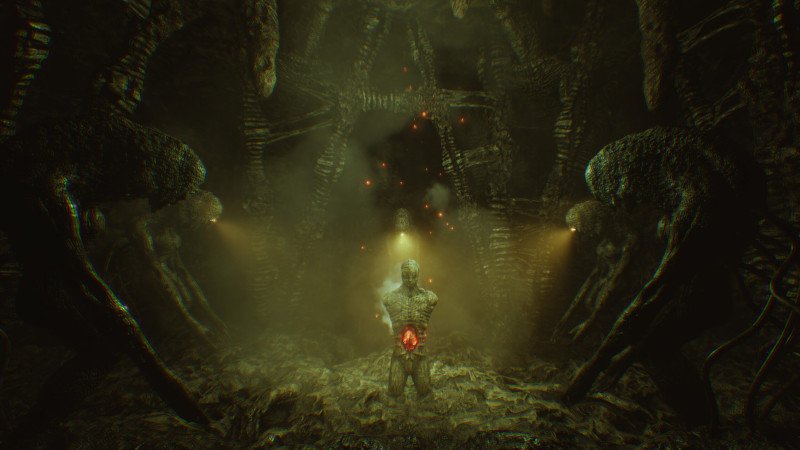 A period piece taking place in the 1990s with artwork inspired by H.R. Giger and Beksinski, Dark Fracture promises a "thrilling first-person psychological horror experience."
With procedurally generated events and decision-making challenges that impact your personal storyline, you're tasked with getting your character from Point A to Point B without losing his sanity.
There's no official release date yet, but they plan to have it out for PC players by the end of 2023!
Give Those September 2023 Horror Projects Some Love and Come Back on the 1st for More!
Those are all of the new & upcoming horror projects that ended up in my inbox for September!
If you'd like to have YOUR horror creation show up in next month's roundup post, be sure to send me an email and/or send me a message on "X"/Twitter or Instagram (@LoveHorrorFam on both platforms) by September 25th.
Come back on October 1st for next month's HorrorFam.com inbox roundup! ♥
Become a Patron!
Images used were provided by their respective owners and used with their permission.