For nearly as long as there have been horror movies, there have been horror movie plot twists! After all, one of reality's most horrifying aspects is its unpredictability — why wouldn't creators carry that terror over to film?
While there are thousands of terrifying twists in the horror genre, below are 10 of the best horror movie plot twists from the 1920s to the 2020s!
Editor's Note: Head's up! There are major spoilers throughout this post and potentially in the comments section below.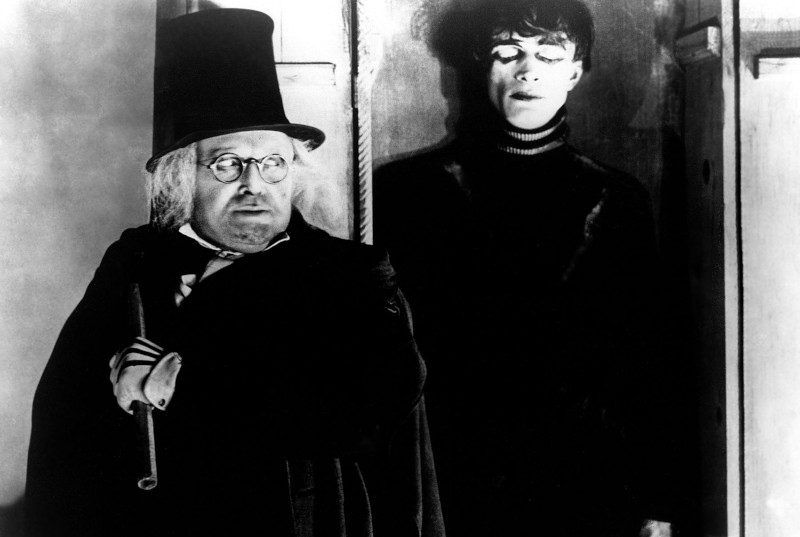 Not Rated
Starring: Conrad Veldt, Werner Krauss, Lil Dagover, Friedrich Feher
For most experts, this German silent classic contains the first horror movie plot twist in film history. The Cabinet of Dr. Caligari tells the story of Francis as he tries to uncover the truth about a series of brutal murders. Francis' story is told in flashback as he investigates the abduction of his fiancée.
The plot's ultimate twist has been reused in modern movies such as Shutter Island, with Francis ultimately revealed to be an inmate in an asylum.
Stream The Cabinet of Dr. Caligari on Tubi, Apple TV, Amazon Prime Video, and The Roku Channel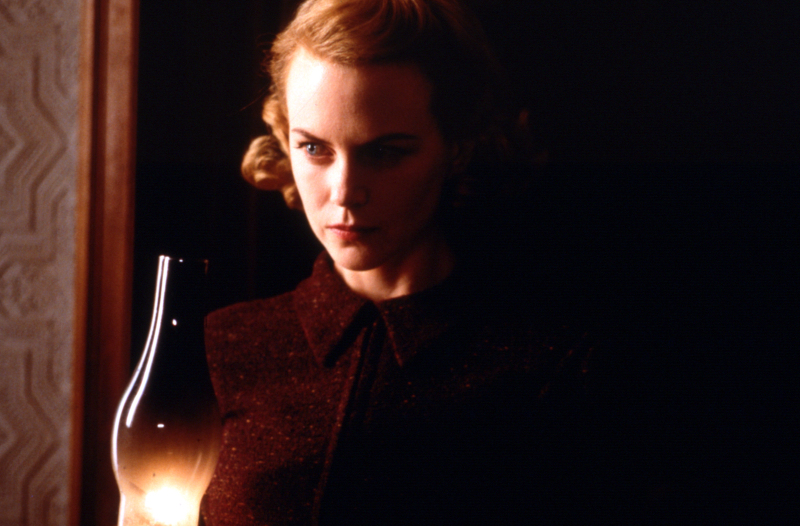 Rated PG-13
Starring: Nicole Kidman, Fionnula Flanagan, Eric Sykes
The question: Who are "the others?" Nicole Kidman's Grace keeps her children locked in an empty house on the island of Jersey. A supposed allergy to sunlight keeps the family in perpetual darkness until a mysterious family of servants arrives.
The Others' twist comes when Grace and her children are revealed to be ghosts haunting the latest inhabitants of the house.
Stream The Others on Amazon Prime Video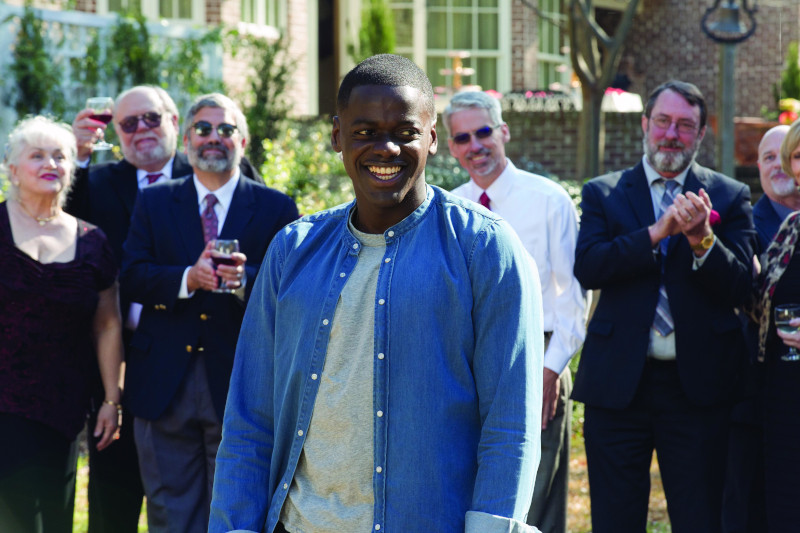 Rated: R
Starring: Daniel Kaluuya, Allison Williams, Catherine Keener, Bradley Whitford
Chris Washington is an African-American preparing to take a trip to Upstate New York to meet the wealthy family of his girlfriend, Rose. Chris feels uneasy about the predominantly black staff's positions and the guests' strange behavior towards him at the party. Chris' fears do not prepare him for the fate the family has in store for him.
The plot twist in Get Out comes when Chris awakens strapped to a chair in a basement and it's revealed the rich Caucasian family has been transferring their brains into the bodies of African-Americans to extend their lifespans.
Stream Get Out on Vudu, Apple TV, and Amazon Prime Video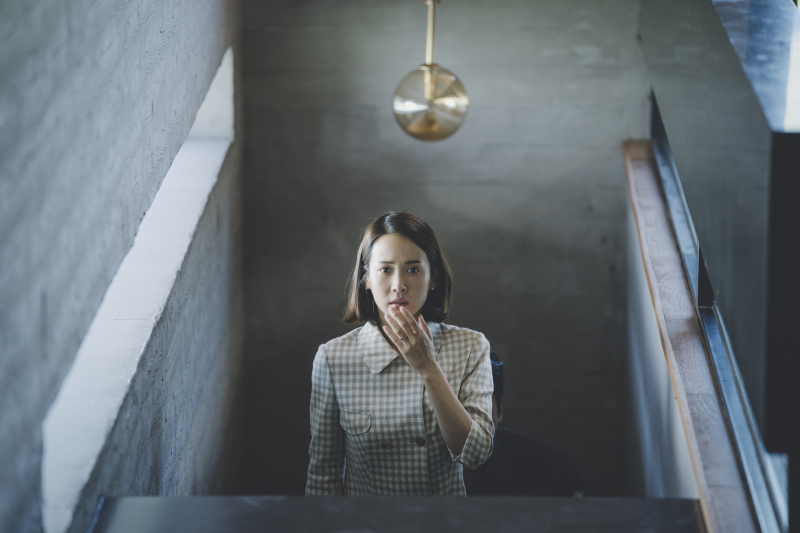 Rated: R
Starring: Song Kang-ho, Choi Woo-shik, Park So-dam, Jang Hye-jin
The Oscar-winning Parasite tells the story of the Kim family as they worm their way into the lives of a more affluent family, the Parks. The Kims escape the drudgery of their basement apartment in a rundown home to become respected employees in a wealthy neighborhood. The family lies and cheats to enhance their position.
The twist comes with the arrival of the former housekeeper and her husband who has been hiding from loan sharks for years. A murderous finale is followed by news the father of the Kim family escaped and is hiding in the Park's house waiting for his family.
Stream Parasite on Hulu + Live TV, Vudu, and Apple TV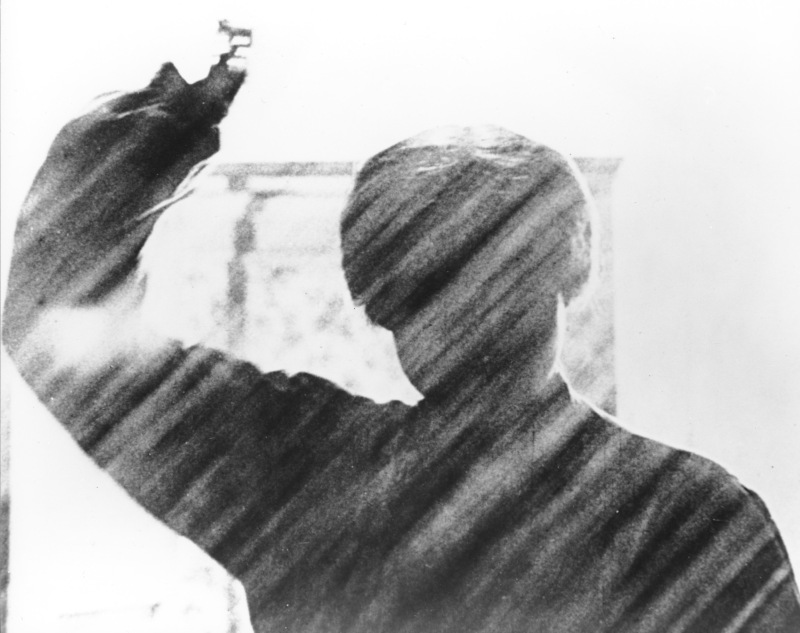 Rated: R
Starring: Anthony Perkins, Janet Leigh, Vera Miles
Alfred Hitchcock's masterpiece starts as a typical crime thriller, with Marion Crane stealing $40,000 from her employer and running to the arms of her lover. But — TWIST! — Psycho is actually a horror movie and audiences were stunned when its revealed that gorgeous Janet Leigh isn't the main character at all.
Marion begins to have second thoughts about the crime and checks into a remote hotel run by a young man, Norman Bates, and his mother.
Psycho has several plot twists, making it one of the ultimate examples of this subgenre of horror. Marion Crane, who is presumed the main character, is murdered in the iconic Psycho shower scene (chocolate syrup never looked so menacing!), officially changing the movie from crime thriller to slasher! Finally, Norman's mother is revealed to be long dead — and Norman taking her fabulously frocked place — at the film's finale.
Stream Psycho on Peacock, Vudu, and Apple TV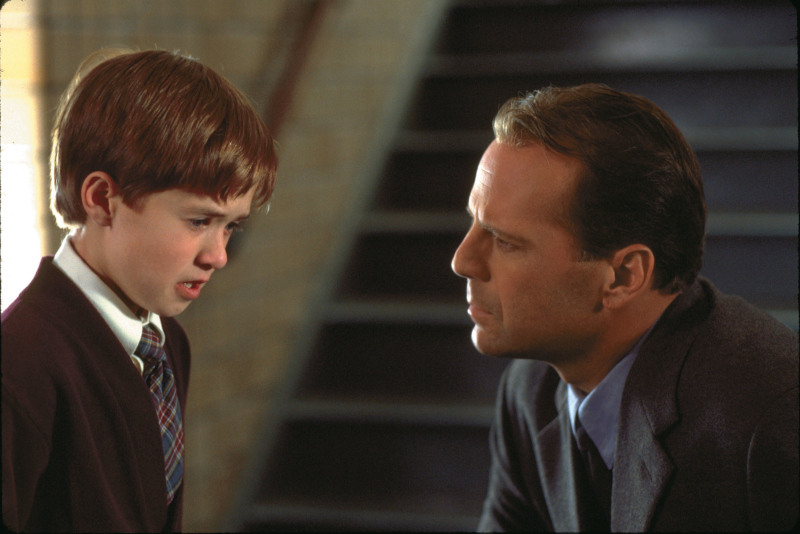 Rated: R
Starring: Bruce Willis, Toni Collette, Haley Joel Osment
M. Night Shyamalan made his name with a movie about a young boy, Cole Sear, who claims he can see and hear dead people. Malcolm, Cole's therapist, has recently been involved in a shooting incident with a patient and struggles to connect with his wife.
Even if you haven't seen it, you know it: The Sixth Sense's famous plot twist comes with the revelation Malcolm died during the opening scene's shooting incident and he's unknowingly been a ghost haunting Cole all along.
Stream The Sixth Sense on Hulu, Peacock, and YouTube TV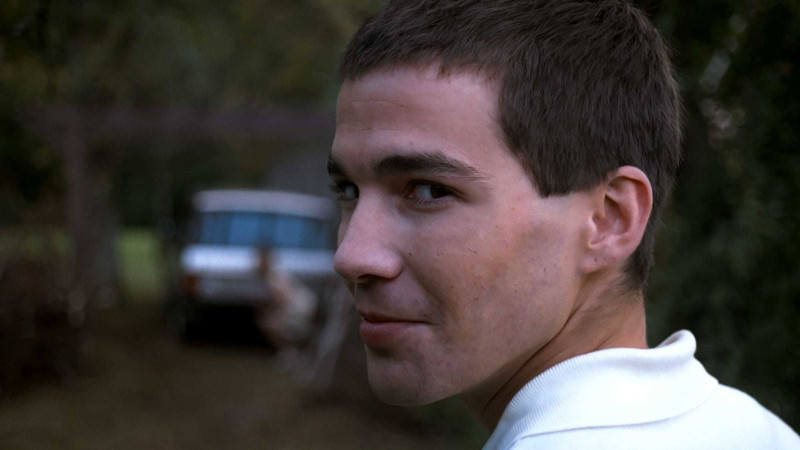 Rated: R
Starring: Susanne Lothar, Ulrich Mühe, Frank Giering
The thoroughly disturbing Funny Games is an Austrian horror movie about the kidnapping and murder of an innocent family.
The family's teen captors, Peter and Paul play sadistic games with the family, including betting they will not survive until nine the next morning.
The twist comes when Peter is killed by the family and they look to escape. Paul unexpectedly breaks the fourth wall, takes a remote control, and rewinds the movie to stop Peter's death and seal the family's fate.
Stream Funny Games on HBO Max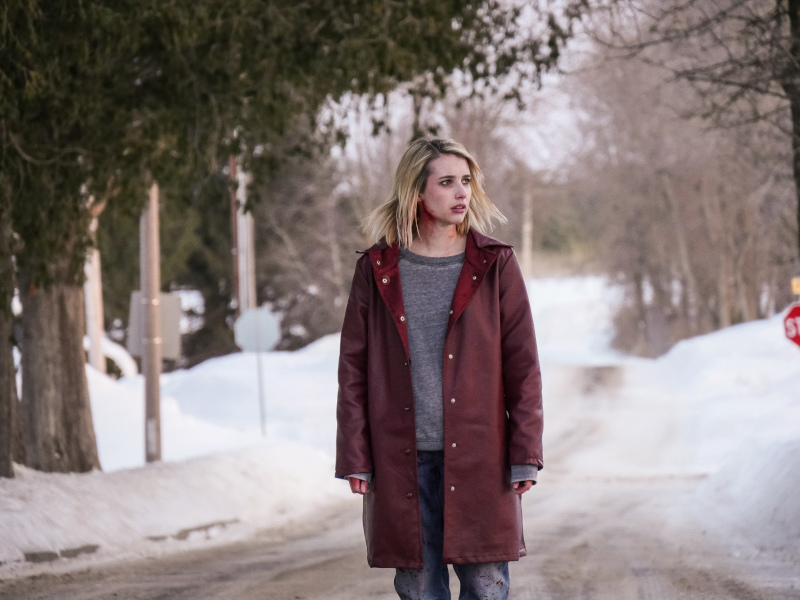 Rated: R
Starring: Emma Roberts, Lucy Boynton, Kiernan Shipka
Three terrifying timelines merge in The Blackcoat's Daughter AKA February. Rose and Joan's stories begin the movie with Kat, a mysterious third character, introduced in an alternate timeline to bring the three women's stories to a close. The three women all live during different times and we as an audience get to see how their lives intertwine because of Kat's actions.
The plot twist in The Blackcoat's Daughter comes with the introduction of Kat, her murderous possession, and the fact that "Kat" is actually Joan and there were really only two timelines all along.
Bonus Fun Fact: The Blackcoat's Daughter's director, Osgood Perkins, is the eldest son of Psycho star Anthony Perkins AKA Norman Bates. How's that for a real life twist!
Stream The Blackcoat's Daughter on Hulu, Vudu, Fubo, and Amazon Prime Video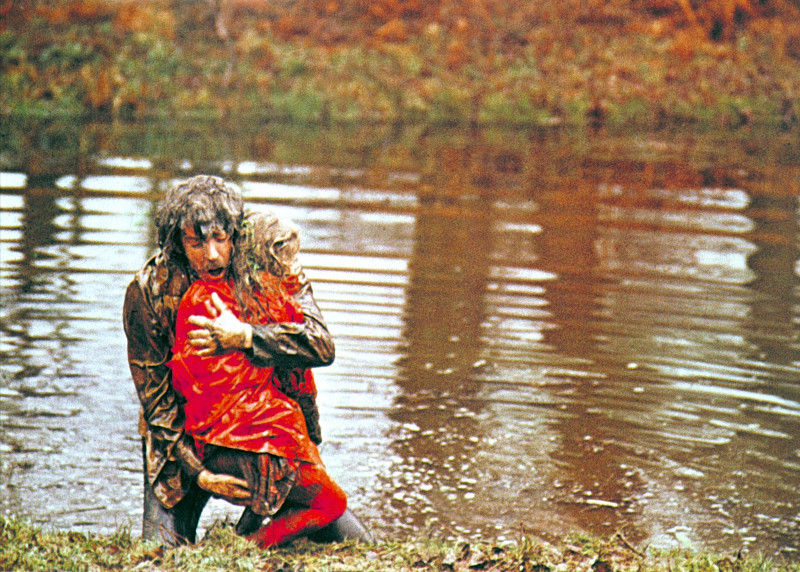 Rated: R
Starring: Julie Christie, Donald Sutherland, Hilary Mason, Adelina Poerio
Nicolas Roeg's Don't Look Now focuses on grief and the unbearable pain of losing of a child, featuring one of the most disturbing opening sequences in cinema.
A serial killer is at large in Venice and the Baxters, John and Laura, are struggling to come to terms with the loss of their daughter. Time becomes fractured as Laura falls under the spell of a psychic and John's life seems to be in danger as he sees visions of his lost daughter in the ancient city.
The twist in Don't Look Now comes at the climax as John chases down the mysterious figure he believes to be his daughter when — oops! — John is killed by the Venice serial killer.
Stream Don't Look Now on Pluto TV, Amazon Prime Video, and Apple TV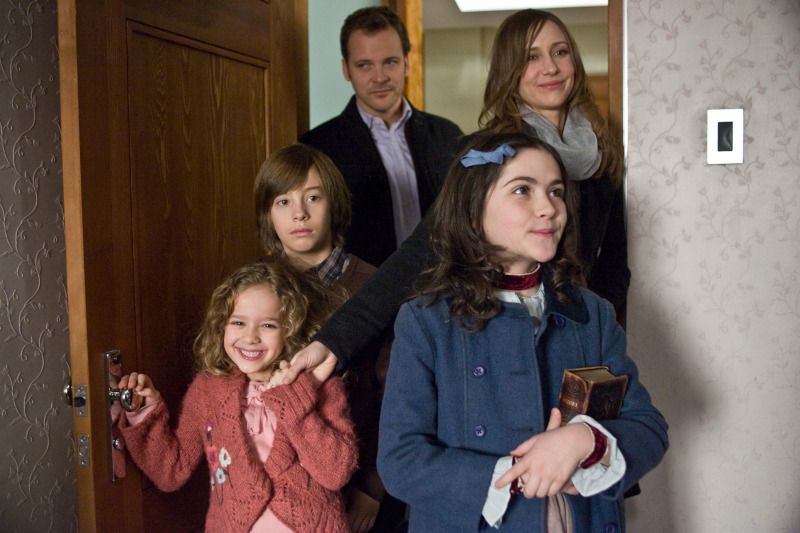 Rated: R
Starring: Isabelle Fuhrman, Vera Farmiga, Peter Sarsgaard
Orphan starts as a traditional drama story with a series of events taking place around an orphaned child, but it quickly takes a disturbing turn.
Following the stillbirth of their third child, couple John and Kate decide to adopt a nine-year-old Russian orphan, Esther. A series of grisly events follow Esther as the little girl becomes more dangerous by the minute.
The twist in Orphan comes with the revelation that Esther is not a nine-year-old but a full-grown adult with a rare medical condition.
Stream Orphan on Amazon Prime Video and Hoopla
What's YOUR Favorite Horror Movie Plot Twist?
The plot twist has been a staple of the horror genre since the earliest days of cinema. Twists can be both impressive and enjoyable for an audience when their assumptions are suddenly subverted.
Now that you've read some of our favorite horror movie plot twists: Which do YOU think was the best? Or, if your personal favorite wasn't listed here, let us know in the comments below!
Become a Patron!
Images purchased via MovieStillsDB.